Unfortunate wording in old Malaysia Airlines advert! Where is this damn plane? t.co/aqkyOFU1t7
One of the objects spotted by satellite imagery was 24 meters (almost 80 feet) in length and the other was 5 meters (15 feet). Middleton also said the ocean to the west and south of Perth where the objects were spotted is notoriously stormy.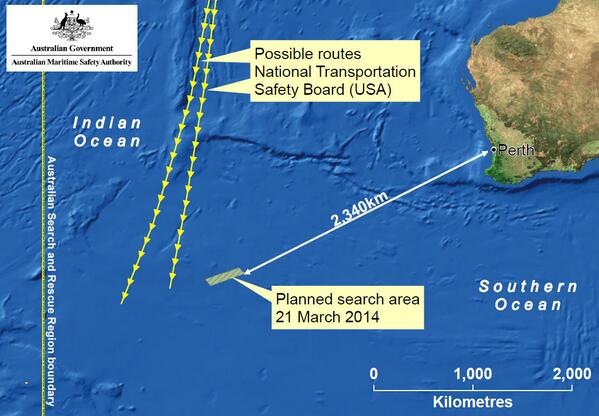 The Australian government's map shows where its search for the Malaysia Airlines jet will focus. t.co/iCViP7pbKk
See more...