Popular
Recent
Expand Image
Summary A provincial appeal board that looks into the firing of teachers has found the Edmonton Public School Board "did not act fairly" when they suspended and then fired Lynden Dorval, who broke school policy by giving zeros to his students. The board also found Dorval's original suspension in May was not justified and that he "was not permitted full opportunity" to respond to the allegations. "The basis for the suspension appeared to be that the principal viewed any form of dissent as insubordination which was not to be tolerated, despite repeated efforts by teachers to explain why the directive interfered with their professional judgment and could result in illegitimate outcomes," the decision reads.
Summary Geoff Naylor: United have got the wrong man if they think Blind will become their ball-winning midfielder. Henry Whitfield: Burnley bossing the match, they need to pick up points against these mid-table sides to secure their PL future. Adam in Edinburgh: Part of Van Gaal's philosophy and system is to play out from the back.
Expand Image
Summary More than anything, Amber Rose is a muvafucking problem. The 30-year-old model and wife to Wiz Khalifa is known for having a little cushion where it counts, and fortunately for us, she's ain't afraid to show it off either. Most recently, Amber put her twerk sum'n skills on full display to celebrate her hubby's #1 album Blacc Hollywood, and what ensued was pure sexiness.
Summary The pro-Palestine Bradford West MP spent the night in hospital after suffering a suspected broken jaw, broken rib and bruising in the attack yesterday evening. Galloway was denied entry to Canada in 2009 on "security grounds" due to his work with Palestinian charities. In 2003 a story in the Telegraph suggested Galloway had PS375,000 per year from the proceeds of the Oil-for-Food Programme and had met with Iraqi intelligence agents.
Expand Image
Summary Russia denies that its regular forces are backing a rebel offensive in eastern Ukraine. But ahead of the summit, EU officials said a clear message must be sent to Russia to de-escalate the crisis. In Ukraine, a number of government troops remain encircled by the rebels in the Donetsk region.
Summary A man who was disowned by his family after they confronted him about being gay in a "delayed intervention" has received over $90,000 in donations within just three days to cover his living expenses. In the five minute clip, the 19-year-old from Georgia can be heard explaining he has not chosen his sexuality, to which a woman responds: "No, you can deny it all you want to but I believe in the word of God, and God creates nobody that way. It's a path that you have chosen to choose." "Since you have chosen that path, we will not support you any longer. You will need to move out and find wherever you can to live, because I will not let people believe that I condone what you do."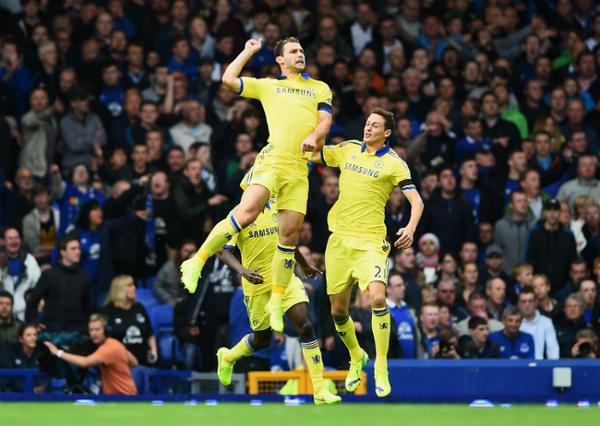 Expand Image
PHOTO Branislav Ivanovic puts @chelseafc 2-0 up inside the first three minutes. Everton 0-2 Chelsea (29 mins) #EVECHE http://pic.twitter.com/rj0oksVqGB
Summary Live Cricket Score: England vs India 3rd ODI--India Bowl First, Rayudu Replaces Rohit Sharma, Rahane to Open. Catch all the live updates here. Nottingham: In the third ODI, India will look to achieve an unbeatable lead over England in the five-match series.
Expand Image
Summary Eric Bolling' s Saturday morning Fox News show Cashin' In got off to a heated start this week as former M*A*S*H cast member and frequent guest Wayne Rogers threw down with Fox contributor Michelle Fields over the question of paying ransom to terrorists. "All you do when you do that is encourage them to do more kidnappings," Rogers said of those who would pay a group like ISIS millions of dollars to release American hostages.
Summary Current, former THVers share love for Joey on social media. My heart hurts for my co-workers who had to deal with his sudden sickness and passing in my absence, but my heart is being healed by all your messages. How sweet to know that God hand picked Joey to spend his short life with us at the TV station and to be shared with the world.
Summary GAZA CITY (Ma'an) -- Hamas still has not yet received information from Egypt about renewing negotiations with Israel, a senior leader of the Islamist movement said Saturday. Abu Marzouq traveled to Gaza on Thursday to celebrate what Hamas called a victory over Israel after seven weeks of fighting. Palestinian factions in Gaza and Israel ended a 51-day war on Tuesday with a long-term ceasefire in which Israel agreed to ease its siege on the coastal enclave.
See more...
See more...
See more...
See more...
See more...
See more...
See more...
Trending Now
Most Popular This Week