The 58-year-old treated a crowd of the rich and famous, that included ex-husband Sean Penn and Leonardo DiCaprio, to 'an evening of music, art and mischief' benefiting her charity Raising Malawi. The benefit saw the star auctioning off pieces of her jewellery and art collections, celebrity experiences - including a week at Leo's Palm Spring house - and even a custom car inspired by her.
In October 2009, Mr. Ray, a self-help guru, oversaw a sweat-lodge retreat in Arizona that led to the deaths of three people and the hospitalization of nearly 20 others. "But much of it seems dumb and ill considered, as if Mr. Tarantino's intellectual ambition and his storytelling discipline had failed him at the same time." Emma Stone, whose "La La Land" arrives in theaters on Friday, hosts for the third time; Shawn Mendes performs.
The dream team husband-and-wife duo of John Legend and wife Chrissy Teigen brought their talents to The Tonight Show stage Friday. The musician, on the show to promote his new album Darkness and Light and the film La La Land , played a game of charades against host Jimmy Fallon and Chelsea Handler.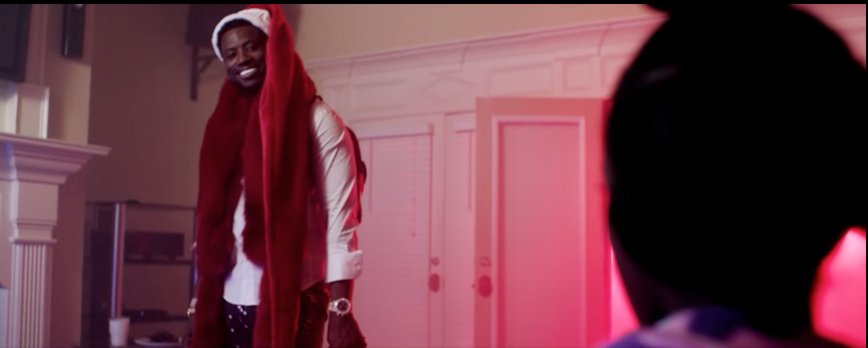 LAS VEGAS (AP) -- Jimmie Johnson was celebrated Friday night for winning his record-tying seventh NASCAR Sprint Cup title, while Tony Stewart was seen off into retirement and Dale Earnhardt Jr. told his adoring fans he'll be ready to race in 2017. Johnson's dramatic victory in the finale last month at Homestead moved him into a tie with Richard Petty and Dale Earnhardt for the most series championships.
Alice Drummond, an actress who starred in several CBS soap operas and performed regularly on Broadway in the 1960s and '70s, has died. Character actress June Gable, a friend of Drummond's, said her death was caused by complications from a fall she suffered two months prior, according to The New York Times .
Variety
·
Hit Japanese animation " Your Name " is headed to top of the China box office . It looks set to depose " Fantastic Beasts and Where to Find Them" after just one weekend. "Your Name" scored a sensational $10.9 million in its Friday opening session from a wide release pattern of 66,000 screenings that attracted 2.77 million spectators.
SFGate
·
Then: "Donald J. Trump is calling for a total and complete shutdown of Muslims entering the United States until our country's representatives can figure out what is going on." ( statement from the Donald Trump campaign issued on Dec. 7, 2015, after the San Bernardino attacks) Now: The controversial statement lived on the Donald Trump website until Nov. 10 when it was temporarily pulled, and then later restored after widespread media coverage of its removal .
Uproxx
·
"You know, it just goes to show you that people aren't listening to that anyway. They might buy your CD or watch your movie, but you don't put food on their table. You don't pay their bills. A lot of Hollywood is living in a bubble. They're pretty out of touch with the common person, the everyday guy out there providing for their family."
Anderson Cooper Presses Kellyanne Conway on Taiwan Call: 'This Is Uncharted Waters'
SFGate
·
"There are fates worse than death," says a character half-way through "Incarnate," and one of them happens to be this movie. Strident rhetoric is required for describing Brad Peyton's latest film, a maddening hodgepodge of ideas that range from undercooked to unoriginal. Dr. Seth Ember (Aaron Eckhart) is a battered scientist who has the remarkable, albeit mentally debilitating, ability to enter the subconscious minds of the possessed.
See more...