Expand Image
Summary He told an interviewer, "I didn't create Bob Dylan. Bob Dylan has always been here." (In the same interview, he also called this style "the sound of the streets with the sunrays" and "all pretty natural sounds," a contradiction that works in a song but less well as an explanation.).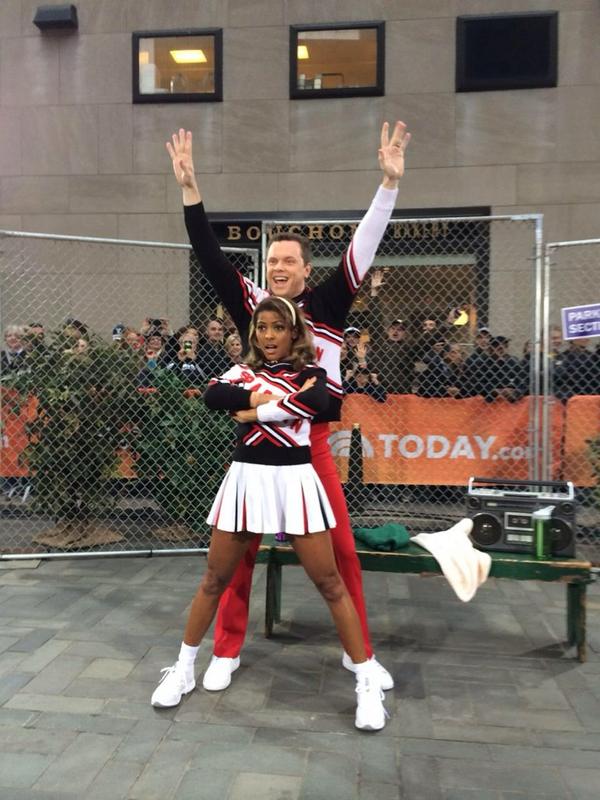 Expand Image
Expand Image
New York Giants metal wall art NY New York by MetalArtDesignz http://pic.twitter.com/bfGWrFoNYB http://etsy.me/1q6U6b8
Expand Image
Summary HOUSTON - A mother is livid about how the Houston Independent School District is handling a claim that her daughter was assaulted on one of its school buses. Young stormed to the bus stop to confront the driver. Police offers will work with school administrators, the Houston Police Department and the transportation department to determine the cause of the incident and next steps including any appropriate disciplinary action.
Expand Image
Summary FORT KENT, Me. -- In Louisiana, Gov. Bobby Jindal, a Republican, issued a stern warning on Thursday to medical experts coming to an international conference on tropical diseases that they should stay away if they had been in Ebola-affected countries in the past 21 days, and that those who defied would be confined to their hotel rooms.
Expand Image
Summary A woman and a man walk along the painted East Side Gallery, a former part of the Berlin Wall, and are reflected in a rain puddle in Berlin, Germany, 08 July 2014. And that's not the only distinction indicating that the separation of the past prevails today.
Expand Image
Summary Tim Cook 's declaration on Thursday that " I'm proud to be gay " made him the first publicly gay chief executive of a Fortune 500 company. It's one of the most profitable companies in the Fortune 500 and ranks No. 1 on the magazine's annual ranking of the most admired companies.
Expand Image
Summary I am a Statista data journalist, covering technological, societal and media topics through visual representation. Many of the revellers will be dressed as witches, animals and Batman characters, the three most popular costumes this year. 23 million people are going to dress their pets in costume and spend a whopping $350 million in the process.
Expand Image
Summary Republicans are calling on Democratic Sen. Mary Landrieu to apologize after she suggested Thursday that President Barack Obama's deep unpopularity in the South is partly tied to race. In an interview with NBC News on Thursday, Landrieu was quoted as saying that the South "has not always been the friendliest place for African-Americans."
Expand Image
Summary ''If mainland China can practice democracy in Hong Kong, or if mainland China itself can become more democratic, then we can shorten the psychological distance between people from the two sides of the Taiwan Strait,'' Mr. Ma said in an interview here on Friday.
Expand Image
Summary Israeli police officers were out in force and restricted access to the site, barring men under 50, and dawn prayers passed without incident. Israel seized it with the rest of East Jerusalem and the West Bank in 1967, but immediately handed back control of everything but security at the site to the Islamic Waqf, which is run by the Hashemite Kingdom of Jordan.
See more...
See more...
See more...
See more...
See more...
Expand Image
Summary It's no secret that Taylor Swift has sworn off dating! The Cosmopolitan UK cover girl revealed in a new interview that she is definitely not interested in dating anyone at the moment because she is not willing to, "allow everyone to say whatever they want."
Expand Image
Summary Eight million vehicles made by 10 different automakers have been recalled due to flawed airbags that can explode and hit passengers with shrapnel. The problem: The airbag manufacturer Takata doesn't have enough replacement airbags to fix all the recalled cars.
Expand Image
Summary United is offering a round-trip fare from LAX to Cebu City, Philippines, for $858, including all taxes and fees but subject to availability. Overnight connections by way of Hong Kong are required, and holiday blackouts apply.
Expand Image
Summary JERUSALEM -- Israel partially re-opened one of Islam's holiest sites on Friday amid soaring tensions that had Israeli security forces on high alert and the Palestinian president calling for a "day of rage." Jews now pray at the Western Wall, the ramparts close to the site.
See more...
See more...