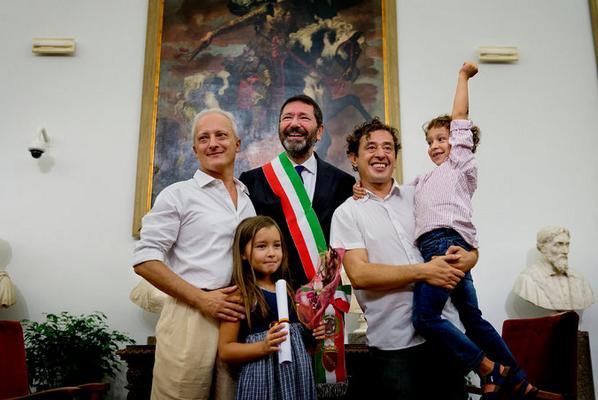 Expand Image
Unable to marry gay couples, some Italian mayors rebel (Photo: Paolo Marchetti for NYT) http://pic.twitter.com/KspVR6Am1t http://nyti.ms/1nByDuW
I liked a @YouTube video Taylor Swift Performs "Out of the Woods" http://youtu.be/PVAfR3QjFKo?a
Expand Image
Summary The shooting happened at 73rd Street and Champlain Avenue around midnight. Officers were combing the block east and the block west of Champlain, looking for casings and any other evidence. Police also taped off the 7400 block of Langley Avenue, where there appeared to be shattered glass on the street.
Expand Image
Summary Two policemen were wounded in the attack, one critically, before the suspect was shot by two other police officers. Suddenly the man, who was seen on a street corner crouching down to pull the hatchet out of backpack just moments before, ran at the officers, swinging it and striking one officer in the right arm and then swinging it again and striking a second officer in the head, the spokesman said.
Expand Image
Philip Rivers on Denver's scoreboard operator antics in the fourth quarter. http://facebook.com/10152598394907713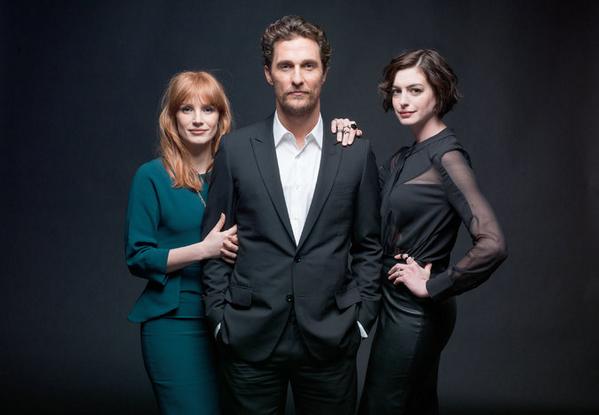 Expand Image
Only one Interstellar star wanted to be an astronaut as a child (Photo: Damon Winter/NYT) http://pic.twitter.com/pKIxyobKZj http://nyti.ms/1tkXcgm
Expand Image
#FBF to last season in Carolina. #12sEverywhere! #TGIBF http://facebook.com/10152361971176722
Expand Image
Summary Dr. Craig Spencer, the New York doctor with Ebola , is currently being quarantined at Bellevue Hospital. And not to give anything away, but the answer's no. If someone left blood, vomit or feces on a bowling ball, and the next person to touch it did not even notice, and then put his fingers into his eyes, nose or mouth, it might be possible.
Expand Image
Summary The 33-year-old did not have any symptoms until Thursday. A body, reportedly a victim of Ebola, lies on a street corner in Monrovia on Saturday, August 16. A doctor works in the field laboratory at the Ebola treatment center in Kailahun on Thursday, July 17.
Expand Image
Summary Jeff Carter and Anze Kopitar scored power-play goals for the defending Stanley Cup champions in their first game since defenseman Slava Voynov was suspended indefinitely by the NHL after his arrest on suspicion of domestic violence early Monday. The goal was just the second of the season for Kopitar, the Kings' leading scorer during last season's run to the title.
Expand Image
Summary Reynolds American, the maker of Camel cigarettes, is living up to its catchy "I'd walk a mile for a Camel" slogan. That's because employees of the nation's second largest tobacco company will no longer be able to light up at the office, forcing them to go outside or to congregate in designated smoking areas, according to The Associated Press.
See more...
See more...
See more...
See more...
See more...
Expand Image
Summary When Jesse Benton signed up to manage the reelection campaign of Senate Minority Leader Mitch McConnell (R-Ky.), it was seen as a win-win. McConnell's campaign did not respond to requests for a comment about the disbursements to Benton's firm.
Summary Veterinarian Carren Bowden told KTXS-TV ( http://bit.ly/1oAcKx9 ) Thursday that the 4-year-old dog named Bruiser is expected to live but could need treatment for unspecified skin issues. Brownwood police say they went to the suspect's house Tuesday on an animal cruelty call.
Summary BREAKING: Traffic backed up on I-95 South near Port St. John due to semi-truck fire. The Edgewater Police Department said officers were called to the home for a disturbance and when they arrived they found Trevor Silvia, 34, armed with a large knife.
Expand Image
Summary Then come back here and refresh the page. In "The Secret History of Wonder Woman," Jill Lepore takes a deep dive into the fascinating and often kinky life of the man who created the superpowered comic-book amazon.
See more...
See more...