Popular
Recent
Expand Image
Breaking: ISIS savages have beheaded a 2nd American journalist, Steven Sotloff. We must stop the ISIS terrorists! http://facebook.com/811757905549236
Expand Image
13 points from number 13 as Harden and Team USA beat New Zealand 98-71. Their FIBA World Cup play continues tomorrow at 2:30 p.m. CT against the Dominican Republic. http://facebook.com/10152677811397320
Expand Image
Summary CeeLo Green wrote and deleted offensive tweets Credit: Trae Patton/NBC/NBCU Photo Bank. After a lawsuit against him and ensuing public outcry, CeeLo Green dug himself even deeper this past weekend. . The singer, 39, appeared in court on Friday, Aug. 29, to plead no contest to 2012 charges of providing a woman with ecstasy.
Summary NEW YORK, NY -- Home Depot is investigating a hack that possibly exposed its customer payment information. The company on Tuesday confirmed it has partnered with banks and law enforcement to look into "some unusual activity" relating to customers.
Summary Tavi Gevinson was just 11 when she appeared on the fashion scene in 2007, not via New York or Paris, but through her PC in Oak Park, Illinois. Each month of Rookie is a different theme, aesthetically and in terms of what we write about and our pop culture heroes for that month, so I send all our contributors a different mood board each month. The November theme was invention, and there's a lot of retro futurism, or the ideas people had of the future in the past, and then also a classically cute fall style.
Expand Image
Summary The execution of Mr. Sotloff, 31, came despite pleas from his mother aimed directly at ISIS's top leader seeking mercy for her son, a freelance journalist who was captured in northern Syria a year ago. "I ask you to use your authority to spare his life," Ms. Sotloff implored. An earlier version of this article provided the wrong age for James Foley, the American journalist killed by the the Islamic State in Iraq and Syria.
Expand Image
Summary "OMG how adorable are these two together?!," Polizzi, 26, wrote on her website . Polizzi also revealed that the cute playdate happened while they were shooting the upcoming fourth season of Snooki and JWoww, which Farley told Us would get candid. . "You will kind of get to see the delivery," she said about including her baby girl on the MTV hit spinoff.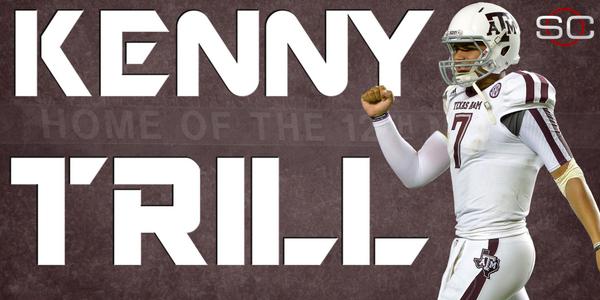 Expand Image
Texas A&M QB Kenny Hill prefers one nickname - and it's not Kenny Football. » http://pic.twitter.com/ano3gkuylg http://es.pn/1nwuGSZ
Summary The media crush will soon descend on Cupertino, California, as Apple prepares to announce what will surely be its newest iPhone, quite probably its latest laptops, and possibly its first smartwatch. For a company about to ask its users to entrust an even greater portion of their digital lives to its cloud, that's the last thought Apple wants on anyone's mind. If all of this seems like a side note to the new features Apple nerds really care about, like a bigger iPhone screen, it's not.
Summary Fabulous! This scene in the swamp, where Gordie finds a leech in his underpants, was every boy's nightmare. 3. The first glimpse of the Skeksis in The Dark Crystal. Large Marge in Pee-wee's Big Adventure. Everything leading up to this scene is traumatizing, from E.T.'s sickly body being discovered facedown in the river, to Elliott and E.T. lying together dying on the bathroom floor, to the government raid on the house.
Summary Earnest: "This is something that the administration has been watching very carefully since this threat against his life was made a few weeks ago. Our thoughts and prayers first and foremost are with Mr. Sotloff's family, and those who worked with him. The United States has dedicated significant time and resources to trying to rescue Mr. Sotloff." "If there is a video that has been released, it is something that will be analyzed very carefully by the U.S. government and our intelligence officials to determine its authenticity." The Independent reports that the video released today by the Islamic State begins, as the first video did, with an excerpt from a speech by President Obama.
Summary "The mission here is flying down the Hudson River. The skyline of Manhattan. The idea has been around for a long time in our minds," says Jon DeVore , member of the Red Bull Air Force, in the latest episode of Miles Above, the video series on the elite skydiving team. The wingsuit flight made headlines and morning shows in May when five members of the Red Bull Air Force jumped out of a plane above the Hudson River , becoming the first skydivers to do so. The wingsuit flight was extra special because three of the members on the flight -- Jeff Provenzano, Amy Chmelecki and Sean MacCormac -- grew up in New York City.
See more...
See more...
See more...
See more...
See more...
See more...
See more...
Trending Now
Most Popular This Week