Expand Image
Summary The festival will kick off with the film about the West Bank's only all-female streetcar racing team and close with Salma Hayek-produced 'A Prophet'. The debut feature of Lebanese-Canadian director Amber Fares was developed with support from the Sundance Institute and Qatar's own Doha Film Institute , and began when Fares started documenting the group of racers back in 2010.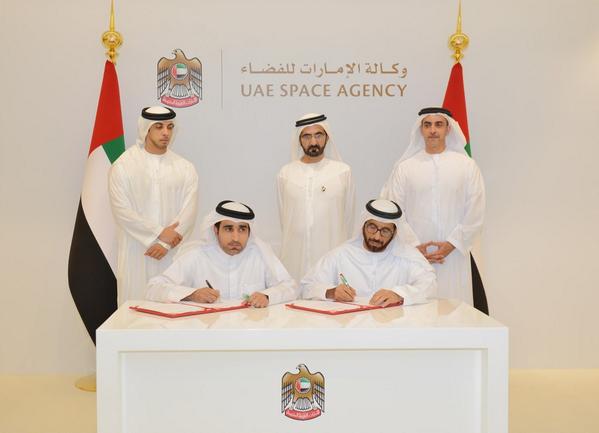 Expand Image
With pride, we took practical steps towards launching the first Arab mission to Mars. http://pic.twitter.com/ABwygrf19B
Expand Image
Summary Paul Krugman comes out swinging in his latest column , slamming retail giant Amazon for exerting undue market power, and essentially being the Standard Oil of the online books business. One is Daniel Schulman's " Sons of Wichita ," a profile of the Koch brothers; the other is " The Way Forward ," by Paul Ryan, who was Mitt Romney's running mate and is chairman of the House Budget Committee.
Expand Image
Summary (Courtesy DOE Office of Inspector General). The government reimburses the contractor for almost all of the costs. Look, in terms of the principle, which is independence and access to records, I agree with the principles in the letter.
Expand Image
Summary Suni was the only male left of his kind that could mate. Suni was one of only seven northern whites left in the world, all of which live in captivity. Ol Pejeta called that "a sorry testament to the greed of the human race."
Expand Image
Summary The Mumbai-based star of 2013's crossover hit The Lunchbox will be joined by Algerian novelist and academic Waciny Laredi, U.S director-producer Stephen Shainberg (Secretary), Australian director Cate Shortland and Palestinian actor Ali Suliman, recently seen opposite Mark Wahlberg in Lone Survivor.
Expand Image
Summary At least four people have survived after taking experimental drugs, but two have died. A crowd enters the grounds of an Ebola isolation center in the West Point slum on August 16. A doctor works in the field laboratory at the Ebola treatment center in Kailahun on Thursday, July 17.
Expand Image
Summary And despite the fact Momoa isn't a New Zealander, hailing instead from Hawaii, the buff actor nailed his performance! Superman where he'll join Ben Affleck as Batman, Henry Cavill as Superman and Gal Gadot as Wonder Woman in the movie which will hit theatres on May 6, 2016.
Expand Image
Summary Fabulous! Russia is just Russia because I wanted to call Belarus 'White Russia' - this is both the litereral Chinese name and the literal old English name, and the Chinese name "Bai E Luo Si" sounds just like the real name.
Expand Image
Summary Fabulous! Don't forget to share with your friends on Twitter and Facebook. The World's Biggest Spider Has Foot Long Legs And Can Break Mice Skulls. US-based entomologist Piotr Naskrecki uploaded these incredible photos from a recent trip to a rainforest in Suriname in South America where he literally tripped over one of the creepy beasts.
Expand Image
Summary Japan's trade and justice ministers resigned Monday after accusations they misused campaign funds in the biggest setback so far for Prime Minister Shinzo Abe's conservative administration. The types of gifts and sums of money at the center of the latest allegations are relatively trivial compared with the record of previous governments.
See more...
See more...
See more...
See more...
See more...
Expand Image
Summary One day after shelling kills 4 people and injures 4 others in the rebel stronghold of Donetsk, Ukrainian separatists mark their first national 'Flag Day'. Video Keywords Flag Day World War II cease fire Vladimir Putin Lenin apartment block Russian president Vladimir Putin Italy Russia.
Expand Image
Summary Nigeria's containment of the lethal disease is a "spectacular success story," WHO Country Director Rui Gama Vaz told a news conference in Abuja, Nigeria's capital. WHO said Nigeria had traced nearly every contact of Ebola patients in the country, all of whom were linked to the country's first patient, a Liberian man who arrived with symptoms in Lagos and later died.
Summary NEW YORK Oct 20, 2014, 8:43 AM ET. Platform Specialty Products Corp. is spending about $3.51 billion to buy rival chemical maker Arysta LifeScience Ltd. The deal is expected to close in the first quarter of next year.
Summary -Proposed antidumping duties of 280.7%, and countervailing duties averaging 11.1% on Chinese imports. - U.S. International Trade Commission Vote on Injury by the end of November 2014. In December 2013, the US ITC unanimously ruled that the industry had suffered injury, and requested the US DOC to pursue the required investigations to establish the resultant compensation duties.
See more...
See more...