Expand Image
Junior gets lots of love (and selfie requests) while on tour! See Cesar Millan and Junior live in Schenectady NY at Proctors Theatre on Nov 15th at 8pm. Tickets are going fast, reserve your seat now: http://facebook.com/10152882028879954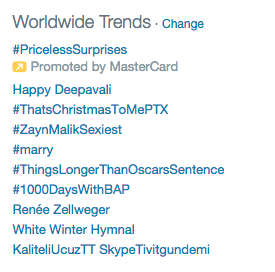 Expand Image
OMG NUMBER #1 IN THE UNITED STATES & #2 WORLDWIDE Y'ALL SL*YYYYYYY!!!! #ThatsChristmasToMePTX http://pic.twitter.com/tH66IrHVZJ
Expand Image
Summary Customs and Border Protection officers earlier this month started screening passengers from West Africa who arrived at New York's Kennedy, Newark Liberty, Washington's Dulles, Chicago's O'Hare and Hartsfield-Jackson Atlanta airports. There are no direct flights from West Africa to the United States and about 94 percent of the estimated 150 daily passengers from the region pass through those five airports.
Expand Image
Summary A surge of immigrant families and children crossed into the U.S. this year, bringing new... The survey of more than 3,000 adults found 25 percent of Hispanics listed immigration atop the list of what is most important to them, up from 13 percent in the first half of 2014.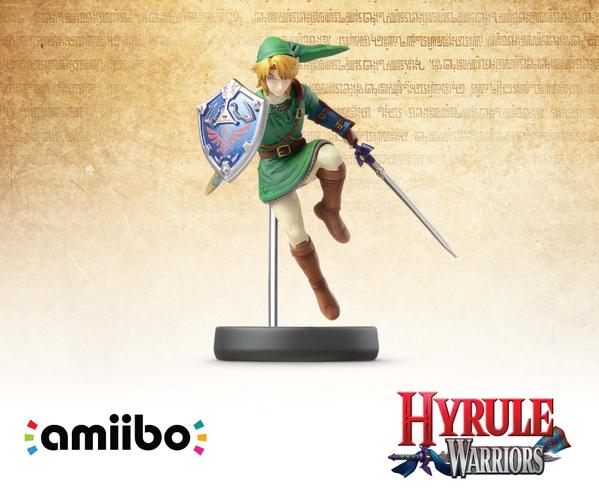 Expand Image
#amiibo figure Link will be compatible with #HyruleWarriors. Stay tuned for more info. http://pic.twitter.com/7mPQkfppuq
Expand Image
Summary By Jose A. DelReal October 21 at 11:36 AM. President Obama joked with a woman at a Chicago early voting center on Monday after a man identified as "Mike" told the president, "Don't touch my girlfriend."
Expand Image
Summary Fabulous! However, the founder of Arx Pax, the company running the board's Kickstarter , told the paper the power of the fields is such that it can "enable platforms to hover over non-ferrous materials with payloads of virtually any size and weight." 6.
Expand Image
Summary We can all relate to the feeling of saying goodbye to a pet. "Chubby was my person. The person I ran home to, to tell about my day. She taught me how to listen, how to love, and how to be a friend. Not only is Chubby important to me, but she touches everyone who is around her with her warm personality and acceptance. Of course when she was little she would bark at everything, but once she got to know you she accepted anyone's loving."
Expand Image
Summary National Institutes of Health has begun testing Ebola vaccine. While Spain welcomes the good news about Ebola, testing on one vaccine has begun at the National Institutes of Health in Maryland, and a trial for a second vaccine, initially developed in Canada, has started at the Walter Reed Army Institute of Research in Silver Spring, the World Health Organization said Tuesday.
Expand Image
Summary "Whether you intend it to be so or not, your action is a direct assault on the religious liberty guaranteed by the First Amendment," Abbott wrote in a letter to the city leader. Opponents, though, say the lawsuit is about Feldman misusing his powers to disqualify the petition days after the city secretary found more than enough signatures to get the referendum on the ballot.
Expand Image
Summary Oregon beat the Washington Huskies for the 11th straight time on Saturday, notching a 45-20 blowout that left students bored and itching for activities. As decreed in the university's 1876 charter, students played the game atop an inflated American flag raft. Don't forget to bring the bend-y flasks and raft, guys.
Expand Image
See more...
See more...
See more...
See more...
See more...
Expand Image
Summary This month, the U.N. Convention on Biological Diversity released a report updating the impacts of ocean acidification on marine life. While many of the effects of growing acidification remain invisible, by the end of this century, things will have changed drastically, the report found.
Expand Image
Summary Actress Olivia Cooke is seen a trailer for the movie "Ouija" that users on Snapchat had a chance to voluntarily watch last weekend. A 20-second trailer for the movie "Ouija" that ended with a terrifying shriek was viewed by millions of people on Snapchat last weekend in what a Universal Pictures executive called a satisfying first run at advertising on the messaging app.
Expand Image
Summary Dan Girardi appears to have made Alain Vigneault's "game-time decision" for the Rangers coach, hours before Tuesday's match in New Jersey against the Devils. Brodeur, who started only two of the previous four and six of the previous 10 against the Rangers in New Jersey, had a 49-32-20 lifetime record against the Blueshirts.
Expand Image
Summary PARIS (AP) -- Christophe de Margerie, the charismatic CEO of Total SA whose silver handlebar earned him the nickname "Big Mustache," died late Monday at a Moscow airport when his private jet collided with a snowplow whose driver was drunk, according to Russian investigators.
See more...
See more...