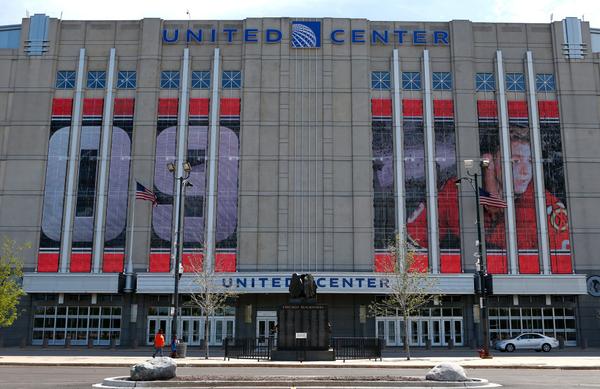 Expand Image
We're into single digits! Only 9 more days to go! http://pic.twitter.com/EKPDDmq3Oh
Expand Image
Since becoming President, Obama has missed 60% of his daily intelligence briefings. More evidence that Obama is a failure! http://facebook.com/828484347209925
Expand Image
Today's the day. I've got stories + photos to share. Join me for #HAITI: The Journey Is The Destination TONIGHT, live from Brooklyn: Go VIP + get a special discount on the hardback edition of my book for a limited time - 100% of profits benefit those affected by the quake. Thx Xo http://facebook.com/10152401695182683
Expand Image
Summary Fabulous! "The whole issue is, you can't go to the ground on your knees or with your hand or anything. There's only one time that you're going to be allowed to go on your knee after you score like this, and that's when you want to praise the Lord. If you do that, then I'm going to allow that, because I do not want to be struck by lightning, I promise you that. We will allow that."
Expand Image
From a fan. For your pussonal viewing pleasure. http://facebook.com/1064984313531021
Expand Image
Summary Knotfest, the upcoming three-day bacchanal in San Bernardino, California organized by multi-platinum masked metallers Slipknot, will go down in history as the first rock festival to have an official smell. "My grandma always told me, love was a circle, it just goes on and on and on and it'll never break. It's just real. It's entrapped in that housing like a cell, and that's where I go with that."
Expand Image
Summary The Chicago Bears lost to the Green Bay Packers on Sunday by a final score of 38-17 , however a very controversial ruling before halftime could have changed the entire game. The referees ruled that Bennett was down by contact on the field, that ruling was upheld because the Packers' player prevented the camera from getting the angle Fox needed to ensure the ball crossed the goal line.
Expand Image
Elie Saab Spring 2015 RTW SEE MORE: -- http://facebook.com/10152405599116545
Expand Image
Expand Image
Today we honor Henry Olin Martin III of Savannah, Georgia, who fell on this day in 1966. He is remembered by his friend, Rebecca: I can never repay but I sahll keep on trying.. I will never forget the fun times we had with you and my family in the old neighborhood. You were always laughing! You made the ultimate sacrifice and gave me an awareness that has become a part of my being. May you RIP, Henry. Love always -Rebecca Jordan Starling We remember: http://facebook.com/10152733788748270
Expand Image
I think all the pressure that I put on myself has been paralyzing. When I graduated from high school, a lot of people wrote in my yearbook: 'You're going to do great things,' or 'I know you're going to make it big.' I realized recently that with all the time I spent trying to figure out what my 'big thing' was going to be, I passed over a lot of small things that could have really added up. The moment I became content with taking small steps, I started moving forward again. (Mexico City, Mexico) http://facebook.com/775071122566990
Expand Image
Summary Scott Walker Campaigns In Wisconsin With Chris Christie. "The president has to stand up and take responsibility," the governor harumphed. The fact that Christie remains a contender in the presidential race is a chilling sign that glitter is more important than substance in American politics.
See more...
See more...
See more...
See more...
See more...
Expand Image
Summary The European Commission, which is responsible for antitrust enforcement, will now open "in depth investigations" that could result in the companies facing massive bills for back taxes. Although the investigations, which began in June 2014, specifically target the three companies, many multi-nationals will pay close attention, because the basic strategies of Apple, Starbucks, and Fiat to shift profits to low-tax districts are commonly used by many companies, including Google ( GOOG ), Facebook ( FB ), and Microsoft ( MSFT ).
Expand Image
Summary DENVER -- Some people in Colorado are cleaning up after hail piled up like snow in some areas. Quarter-sized hail piled up like snow in Greenwood Village while the unsettled weather led to a tornado watch for 14 counties. More snow is in the forecast for parts of the mountains Tuesday.
Expand Image
Summary Mayor Don Guardian told The Associated Press he cannot agree to the massive tax rollbacks, which are a key component of what Trump Entertainment resorts and Icahn are demanding in return for pumping $100 million into it and keeping it open.
Expand Image
Summary The frontier town of Kobani, also known by its Arabic name of Ayn Arab, and surrounding villages have been under attack by ISIS, also called ISIL, since mid-September. Elsewhere in Syria, the Observatory reported airstrikes on a camp belonging to ISIS in the eastern province of Deir el-Zour, which borders Iraq, and near the extremist-held town of Tel Abyad, also on the border with Turkey.
See more...
See more...