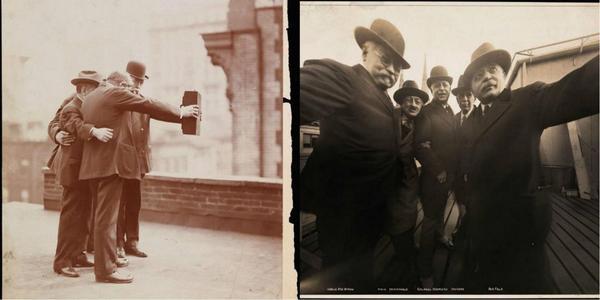 Expand Image
Selfies, 1920s (The Byron Company via The Museum of the City of New York) http://pic.twitter.com/YqNoa406T9
Expand Image
Summary CHICAGO -- Jake Arrieta took a no-hit bid into the eighth inning before giving up Brandon Phillips ' one-out double, the only blemish for the Chicago Cubs pitcher in a 7-0 shutout of the Cincinnati Reds on Tuesday night. Chris Coghlan capped a five-run sixth inning with a three-run double, and Jorge Soler homered in the seventh. Carlos Zambrano pitched the most recent no-hitter for the Cubs in 2008.
Summary Georgetown University officials say a nursing student passed away after apparently battling a bout of meningitis. . Andrea Jaime, a sophomore at the School of Nursing and Health Studies, passed away Monday at MedStar Georgetown University Hospital.
Expand Image
Meredith Vieira reveals past abusive relationship - and why she stayed. Get the details here: http://facebook.com/10152854164868132 https://www.facebook.com/peoplemag/photos/a.494555328131.299823.95926963131/10152854164868132/?type=1
Expand Image
Summary In search of America's tastiest tacos, Food Network Magazine discovered that chefs will stuff anything into a tortilla: mac and cheese, hearts of palm, octopus. Wherever you are, these picks are worth the trip. Hot dogs are the specialty of the house here, but the carne asada tacos are the reason lunch lines wrap around the restaurant.
Expand Image
Summary Tune in Tuesday September 16 to watch The Gaslight Anthem perform LIVE on Yahoo Screen! The band consists of Brian Fallon, Alex Rosamilia, Alex Levine and Benny Horowitz. The Gaslight Anthem released their debut album, Sink or Swim, on XOXO Records in May 2007, and their second album, The'59 Sound, on SideOneDummy Records in August 2008.
Expand Image
Summary Daredevil teenager Sasha DiGiulian likes to hang out, literally, half a kilometre up over a plunging rock face. Tall order: When Sasha DiGuilian is not climbing cliff edges like this one in Margalef, Spain, she is a a student in New York. On the up: In her first year competing as an adult Sasha she took gold in the Climbing World Championships 2011 in Arco, Italy.
Expand Image
Summary Fabulous! Thus, by Internet Law we are required to create a list of books for Amanda Palmer and her fans. (Also applicable to readers looking to read about art, rock'n'roll, the badassest badass women, poetry, the struggle of self creation, breaking out of social definitions...).
Expand Image
Summary The Apple store on New York's Fifth Avenue. Profits trump everything else. "A truly socially responsible tech company would be one that respects the law in the countries from which they're supplying and respects the dignity of the workers who are producing the products they need in order to produce a profit," said Slaten.
Expand Image
Summary A Georgetown teenager is facing a felony charge after police say he rubbed his private parts on a customer's pizza. The Williamson County and Cities Health Department says it has not received any complaints about the location and the store recently passed an inspection. The teen told detectives he would have probably given the pizza to the customer if he hadn't been caught.
Expand Image
Summary Kerry Washington plays the ever-stylish Olivia Pope on Scandal, and thanks to Kerry, you too can dress like Olivia - on a budget! Yep, you heard us right. Kerry teamed up with the show's costume designer, Lyn Paolo, to create the Scandal collection at The Limited.
Summary ATLANTA -- The Washington Nationals are again champions of the NL East, wrapping up their second division title in three years against the team that knocked them out of the top spot last season. Desmond scored another run in the ninth, trotting home on David Carpenter 's wild pitch. The Nationals will be making only the third playoff appearance in the franchise's 46-year history.
See more...
See more...
See more...
See more...
See more...
See more...
See more...
Trending Now
Most Popular This Week