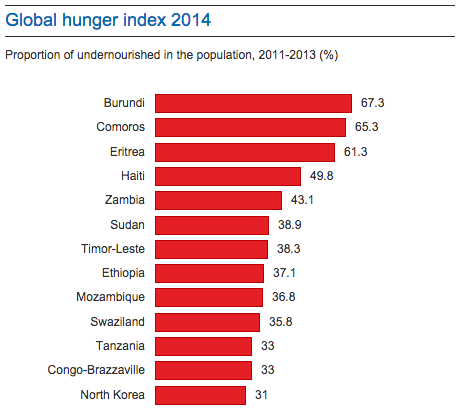 Expand Image
Fewer go hungry than ever—but malnutrition is still a problem in some countries: via @guardian http://pic.twitter.com/iHySNoSriZ http://b-gat.es/1uGJKA7
Expand Image
Summary Fabulous! The mother-of-two claimed the school was prejudiced against her because of her body art. Tumilty claimed that when she went for an interview for the placement her tattoos were on show and was told her offer to remove her piercings was "perfect".
Summary Dominic Adesanya of Bel Air, Maryland, is in custody of the U.S. Marshals Service for previous outstanding warrants, Secret Service spokesman Brian Leary said. The latest security breach occurred the same day that a gunman went on a rampage in the Canadian capital of Ottawa.
Expand Image
Summary Fabulous! Don't forget to share with your friends on Twitter and Facebook. 14 Beautiful Images Of The Hindu Festival Diwali. Diwali, which begins November 13, is celebrated throughout India and around the world. Traditions include lighting lamps, candles, and fireworks and decorating with flowers and lanterns.
Expand Image
Summary The Georgian House was originally built in 1851, and unlike many modern hotels, it's still run by descendants of the original owners. If you're really in the mood for some magical fun, guests at the hotel can opt for the Harry Potter Tour Package, which includes a visit to the Warner Bros studio where all of the movies were filmed.
Expand Image
Summary An Oak Forest Park District employee was spraying for weeds Oct. 10 along a small creek next to a playground at the park in the 15500 block of Waverly Avenue and saw what appeared to be two human legs sticking out from a bundle of tree branches, police told the Southtown Star.
Expand Image
Summary Just after midnight, HPD responded to a suspicious vehicle call at a Chevon gas station on Washington at the Katy Freeway. When the driver stopped, police say five people ran from the truck and into a neighborhood.
Expand Image
Summary "Our results clearly show that there is a link between infections of herpes simplex virus and the risk of developing Alzheimer's disease," Hugo Lovheim, the author of both studies and an associate professor of geriatric medicine at Umea University in Sweden, said in a statement.
Expand Image
Summary According to CareerBuilding, one in four employers have caught an employee faking sick through social media, and one in five employers have fired an employee for calling in sick with a fake excuse. Employee was sitting in the bathroom and her feet and legs fell asleep.
Expand Image
Summary Dundee police were notified that Ohio law enforcement officers were chasing a brown Buick and ended their pursuit at the Michigan state line. Dundee and Michigan State Police officers began following the car, which reached 115 mph on U.S. 23. Police say the driver was the only occupant and wasn't injured.
Expand Image
Summary Bradley controversially defeated Pacquiao when they first fought in June 2013, and got a rematch less than a year later with the American seeking to validate his victory in the first fight. "But there was one time, when I was on the ropes, and he worked a combination on me. He missed some shots, and then he worked another one. I had my hands up, and he worked another one," he related.
Expand Image
Summary The ongoing controversy surrounding defective and potentially lethal airbags is much more than a dangerous inconvenience for millions of U.S. car owners. In a statement, Takata said on Wednesday it's taking the issue "extremely seriously, and will cooperate fully with the NHTSA and the vehicle manufacturers conducting repairs."
See more...
See more...
See more...
See more...
See more...
Expand Image
Summary MOSCOW--Russian investigators announced Thursday that they have detained four more employees of Moscow's Vnukovo Airport following a plane crash that killed the chief executive of French oil company Total and three crew members. As an additional indication that responsibility for the crash was being widened well beyond the driver of the snowplow that the private jet hit as it was taking off, the airport announced that its longtime general director and his deputy had resigned.
Expand Image
Summary Last year, Day Trading Buddy opened its retail storefront near Multnomah County Library in downtown Portland. The Sept. 25 order by the Oregon Division of Finance and Corporate Securities accused DayTradingBuddy and owner Remzi Bajrami of providing investment advice without obtaining a license from the state.
Expand Image
Summary The move by the IOC executive board on Wednesday clears the way for the Kosovo to send an independent team to the 2016 Olympics in Rio de Janeiro. Full recognition will be proposed at the IOC assembly in Monaco in December.
Summary Millions will participate in the nation's largest day of volunteerism, sponsored by Gannett's USA WEEKEND Magazine in partnership with Points of Light, the nation's largest organization dedicated to volunteer service. . "Make A Difference Day is a chance for Americans to come together for the common purpose of doing good and helping others," said Gracia Martore, president and chief executive officer, Gannett Co., Inc. "As a company, Gannett is built on serving our local communities, and with Make A Difference Day, we're proud to make a positive impact in the communities we serve and hope it inspires continued volunteerism throughout the year."
See more...
See more...