Expand Image
Summary It's official: the world just became a little more beautiful...because Eva Mendes and Ryan Gosling have welcomed a baby girl! Meanwhile, the super-private lovebirds seem stronger than ever after first stepping out as a couple about three years ago. . "All her friends love Ryan and Eva together," the source dished of the twosome.
Expand Image
Expand Image
Which is the smartest dog breed of them all? According to Guinness World Records 2015, the Border Collie is the smartest pooch of all, followed by the poodle and German shepherd. Bottom of the class are the bulldog, the Basenji, and, last of all, the Afghan hound. Visit for more records and facts! http://facebook.com/10152796953654954
Expand Image
A lil #flashback of my Sesame Street appearance in honor of Elmo and Cookie Monster being here today… http://facebook.com/10152730394298028
Expand Image
This show is everything. Beyond excited to welcome back Bill Hader for our third show of #SNL40! http://facebook.com/10152738941866303
Expand Image
With another day of triple-digit temperatures in many parts of Southern California, demand nearly double the amount of energy experienced on a typical day. Residents are urged to conserve energy by setting air-conditioning thermostats at 78 degrees or higher, using electric fans when practical, and turning off unused appliances and equipment. The latest on outages and the heat wave at 11am on ABC7 Eyewitness News and WATCH ABC abc7.com/apps. http://facebook.com/10152298012287452
Expand Image
Alzheimer's is a thief – stealing the memories of years past and the possibility of years yet to be. It is a deadly and devastating monster. And it must be dragged "out of the shadows" and destroyed. #WomenAgainstAlzheimers http://facebook.com/10152851672054384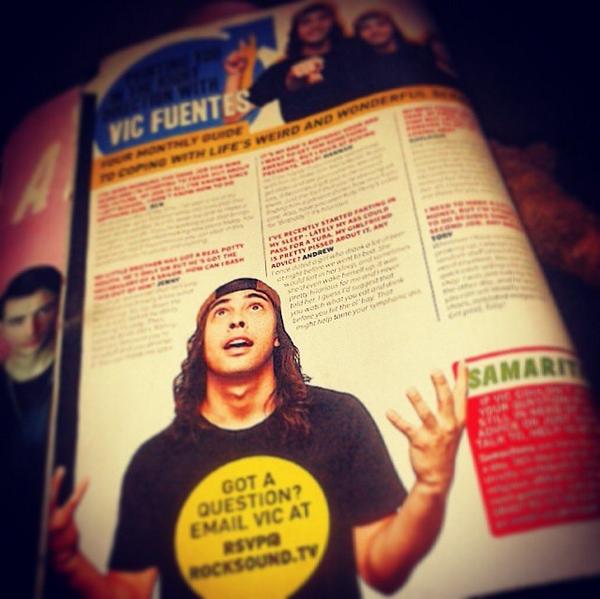 Expand Image
Workin' on a fresh batch for @rocksound mag! I love doing this, so if you've Got any questions?! RSVP@Rocksound.tv ❤️ http://pic.twitter.com/dzXDk034Sa
Expand Image
So let's try this here. If you are happy, write down why (concisely, if you can.) If you are not, read the comments. And please, no trolling. http://facebook.com/1055514077811378
Expand Image
Today, my girl Goldie Hawn and I are tackling a HUGE issue - mental health of young ones. She shared her struggle with anxiety as an up and coming star. Becoming a star overnight can obviously mess with a young person! (And yes, we talk about #Bieber...) Goldie is now looking to inspire kids and keep them on the right track with her charity. Read how she's changing lives here: http://facebook.com/10152730392183028
Expand Image
Today, we celebrate the birthday of the oldest and shortest written Constitution in the world and all that it represents: liberty, justice, and most of all -- freedom. Happy Constitution Day, America! http://facebook.com/10154647286535094
Expand Image
Summary Darren Sproles led the Eagles with seven catches for 152 yards in the Eagles' 30-27 win over the Indianapolis Colts Monday night. It's the first time Sproles has received the honor in his 10-year NFL career. . In Monday's come-from-behind victory, Sproles managed to turn just 25 offensive snaps into 178 yards of offense, a 19-yard touchdown and two 50-yard catch-and-runs (see Instant Replay and 10 observations ) .
See more...
See more...
See more...
See more...
See more...
See more...
See more...
Trending Now
Most Popular This Week