Expand Image
Time to face the Broncos on the big stage! Don't miss any of the action: http://facebook.com/10152596653882713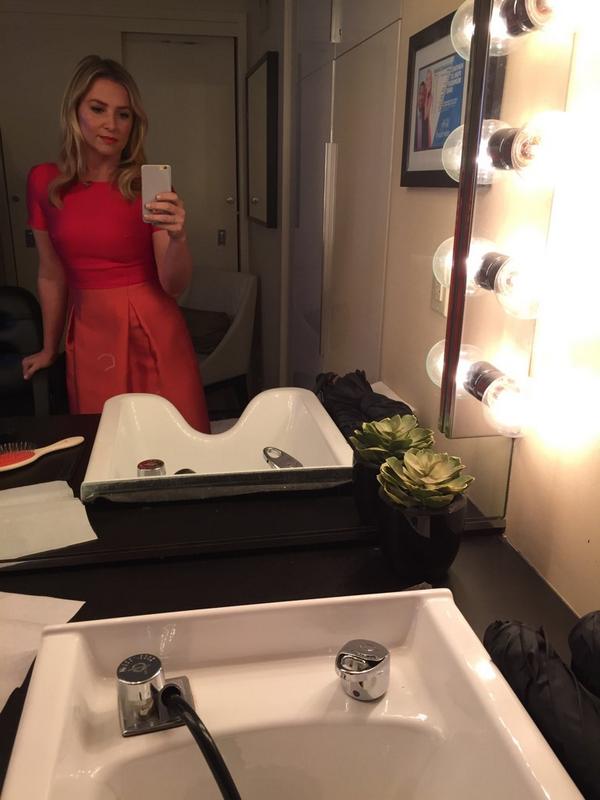 Expand Image
Getting ready to go on @KellyandMichael So much fun!! http://pic.twitter.com/KwWCQOXcRC
Expand Image
Summary US Republican Louie Gohmert says gay soldiers won't be ready to fight because they will need massages. Outspoken anti-gay Republican congressman Louie Gohmert has used an appearance on the Point of View radio talk show to make a bizarre attack on gays and lesbians serving in the US military - claiming that they will not be battle ready in the event of a sudden attack.
Expand Image
Summary Interestingly, Cuomo put a bit of a twist on the refrain. Unlike the Republican lawmakers and candidates who have taken up the line as their standard response to the question of whether manmade carbon emissions cause climate change, the Governor used it to dodge the question of what should be done about fracking. The four are running for the state's governorship in the November elections.
Expand Image
Summary Brace yourself for bucket loads of sweat and bags of glitz and glamor. Bouchard is the youngest competitor in the draw. #6: Agnieszka Radwanska: Poland's top female player won the Rogers Cup in August in Montreal, but didn't have the results at the slams that she'd been hoping for. #7: Ana Ivanovic: The former No. 1 is back in the top 10 for the first in five years.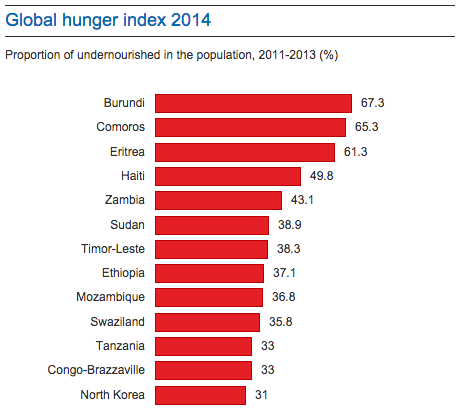 Expand Image
Fewer go hungry than ever—but malnutrition is still a problem in some countries: via @guardian http://pic.twitter.com/iHySNoSriZ http://b-gat.es/1uGJKA7
Expand Image
Summary NORFOLK- Virginia's Superintendent of Public Instruction is recommending that the state pull the accreditation of Norfolk's Booker T. Washington High School. "Booker T. Washington High School has not met the accreditation benchmarks in. mathematics, history, science, and the Graduation and Completion Index for the past two years.
Expand Image
Summary Why is it that we all want more confidence when there are so many stories of hubris leading to downfall? That was until one of his inmates managed to escape the prison without him noticing, exposing his corruption to the world.
Summary Taylor has started a Facebook page, Taylor Speaks Out, as part of her anti bullying campaign. A Conroe 9-year-old is fighting back with a powerful online video after bullies at her school picked on her for being small and for helping out another friend.
Summary It was the first quarter this year without significant charges for recalls. With apps for roadside assistance and diagnostics, available navigation and a remote starter, the Camaro's a whole lot more than just looks and a motor.
Expand Image
Summary Andrew H. Arnott / George Wallace / L.A. Times Archive/UCLA. Helen Hulick, a burglary witness, caused a stir in a downtown L.A. courtroom in 1938 by wearing slacks. At right, Hulick, wearing a jail-issued dress, her attorney William Katz and notary Jeanette Dennis work on getting her released.
Expand Image
Summary Fabulous! The mother-of-two claimed the school was prejudiced against her because of her body art. Tumilty claimed that when she went for an interview for the placement her tattoos were on show and was told her offer to remove her piercings was "perfect".
See more...
See more...
See more...
See more...
See more...
Expand Image
Summary Deadly airbag recall affects Chrysler, Ford, Subaru, Mitsubishi, Toyota, Nissan, Honda, Mazda, BMW and GM. Many of the vehicles have already been the subject of safety recalls. The vehicles involved include automobiles made by Toyota, Honda, Mazda, Nissan, Mitsubishi, Subaru, Chrysler, Ford and BMW -- with Honda vehicles making up the bulk of the NHTSA list.
Expand Image
Summary "Aspiring journalist" Vandon Gene really wanted to get a selfie with Anderson Cooper, CNN's second-hottest correspondent (Anthony Bourdain is the first). The scene was somber and tense, so Cooper declined the selfie request, reasoning that "it seems wildly inappropriate" to take a photo on a day someone was killed.
Expand Image
Summary Vicky Johnston , 53, of Satsuma, is charged in the July 5 death of Linda Rutherford , 65, of Calera. The Baldwin County District Attorney's Office asked the judge to continue to require Johnston to wear the alcohol monitor and submit to drug tests.
Summary PARIS (AP) -- The teenage sisters told their father they were staying home sick from their suburban Denver school . In Germany, where the American teens were stopped, border guards are required to verify that minors have parental permission to travel. "Time is of the essence. They did the right thing."
See more...
See more...