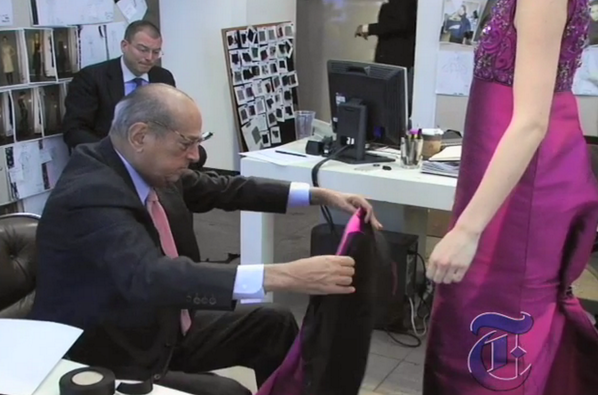 Expand Image
In a 2007 interview, Oscar de la Renta talks about selecting pieces for his fall collection. http://pic.twitter.com/QFl18TowMX http://nyti.ms/1FuyXld
Expand Image
Summary Fabulous! It's got to the point where you need to know what signs to look out for, where not to be at the wrong time, and most importantly, to know your scenesters. via http://www.dobi.nu/yourscenesucks/.
Expand Image
Summary Whatever the sentence, their lives have changed permanently, they said. Pistorius sits in court on the third day of his trial Wednesday, March 5. June Steenkamp arrives at the court building for the start of the trial.
Expand Image
Summary Fabulous! This includes, but is not limited to, pets, your SO, the sun, the rain, bin day, foxes having sex, receiving a text message, snoring, birds chirping, doors slamming, noisy neighbours, needing the loo, being too hot, being too cold.
Expand Image
Albert Einstein and Charlie Chaplin at the premiere of the movie "City Lights", Hollywood, California, 1931 http://pic.twitter.com/fWHlu0DDvq
Expand Image
Expand Image
Summary You're not corporate at all. At the point, it must be a little awkward for everyone around you, and you might want to consider mixing your language up a bit. At the moment, you are the purest example of office-speak in existence.
Expand Image
Summary There's a popular theory about Breaking Bad that claims that every time Walter White kills someone, he picks up some of their character traits. Therefore if there genuinely is something to the theory of Walt picking up traits of his victims, then it must be a nod from the writers, rather than a conscious decision by Walt. 4.
Expand Image
Summary Magpies are ill omens in British folklore - it's "one for sorrow, two for mirth," according to the old Lincolnshire nursery rhyme . If, by the time you turn 25, you're unmarried, you can expect your friends to ambush you with a cinnamon shower all day.
Summary NEW YORK (Khmer Times) - Today, the shallow, warm shallow waters off Kep are plied by fishermen bringing fresh crabs to market and vacationers sailing Hobie cats on the Gulf of Thailand. "I arrived there to fined a distinguished French gentleman - a plantation owner whose property adjoined that of my hostess - next to the Cambodian border, and on the sea," he recounted, pulling out a map of the border area.
Expand Image
Summary Hong Kong's top official has offered a controversial defense of Beijing's plan for elections in the financial capital, telling foreign media that an open nomination process would give the city's poorest residents greater influence over the political system. Hong Kong is one of the most unequal places in the world, and the gap between rich and poor is only widening.
Summary The Denver Post photo department holds a photo night bimonthly to discuss photography with the community. Photographers Joe Amon and Mahala Gaylord present the series Heroin in Denver and discuss their experiences photographing three young women living on the streets of Denver.
See more...
See more...
See more...
See more...
See more...
Summary Hien Tran was involved in a crash in late September, and due to the unusual cuts on her neck, her death was at first considered suspicious. But now the New York Times reports sheriff's investigators in Orange County say her airbag exploded and sent shrapnel flying into her neck.
Expand Image
Summary Little hope talks will end Hong Kong standoff. Protesters camped out at the main demonstration zone, outside the government's downtown headquarters in Hong Kong's Admiralty district, held out little hope that the talks would end the impasse, though they thought they would help get their position out to the wider population.
Expand Image
Summary A mother and son from Peru have been convicted of multiple U.S. fraud, conspiracy and extortion charges stemming from a scam targeting Spanish-speaking people. The callers also said the victims could pay a so-called settlement fee to take care of the matter.
Expand Image
Summary Fall has arrived and with it comes chilly temperatures, making warm beverages even more enticing as you walk through the streets of the Big Apple. Come fall and winter, Friend of a Farmer keeps its fire going practically nonstop; it's no wonder reservations that are required most nights for a chance to sit in the dining room and nosh on comforting favorites like chicken pot pie and roast turkey with all the trimmings. It smells of grandmas and warmth and maybe a touch of cinnamon.
See more...
See more...