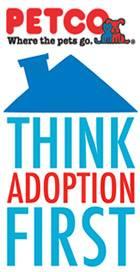 Expand Image
Furkids on facebook FURKIDS WILL HAVE CATS AND DOGS AT THE SANDY SPRINGS PETCO FROM 12-4 T... http://pic.twitter.com/k4dmzbZ3qs http://bit.ly/1v3ftNQ
Expand Image
I will not eat Green Eggs and Ham...because I don't want food poisoning either! http://facebook.com/1057289080967211 https://www.facebook.com/georgehtakei/photos/a.223098324386295.105971.205344452828349/1057289080967211/?type=1
Expand Image
President Obama is planning to grant executive amnesty to illegal immigrants once elections are over. It doesn't matter if it's before or after an election, Americans simply don't want amnesty! http://facebook.com/10152315464585779
Expand Image
Oooooh. Making this taco pizza on the show right now! Mashed black beans, cheese, lettuce, tomatoes...and crispy tortilla strips! http://facebook.com/10152452108277858
Expand Image
David Ortiz launched his second home run of the game to put the Red Sox on top in last night's victory over the Orioles. Watch: http://facebook.com/10152321340276766
Expand Image
There is still time to change your lineup. Watch Fantasy Football Live from Yahoo Sports for expert advice. http://facebook.com/10152273798466875
Expand Image
New: Loved Me Back To Life Poster! Decorate your wall with the fabulous Loved Me Back To Life Poster featuring the beautiful image of Celine from the cover of her latest English-language album. . Available only at The Celine Dion Boutique. Quantities are limited so hurry! http://facebook.com/10152275491686651
Expand Image
Summary NEW YORK - The ringing of a bell donated by Japan and a performance of John Lennon's anti-war anthem "Imagine" resounded at United Nations headquarters Friday at an event for the upcoming International Day of Peace. Ban rang the bell that hangs from a wooden beam installed in the rose garden. The ceremony finished with the release of a flock of doves.
Expand Image
Summary One of the most hilarious talking points coming from far-right Republicans and the Tea Party is that when "red states" like Mississippi, Alabama and Louisiana are asked to bail out California or Massachusetts, that's when they will finally become "fed up with socialism" and secede from the Union once and for all. "Fiscal responsibility" is a recurring theme in Mississippi politics, where Democrats are often characterized as people who couldn't balance a budget if their lives depended on it. Yet the reality is that Mississippi is one of the most blatant examples of a state receiving more federal tax money than it gives : WalletHub finds that for every dollar in federal taxes Mississippi pays, it receives $3.07 from the federal government.
Summary The Washington Post's Metro section on Saturday carried the headline "Redskins fans say 'Daily Show' misled them: Showdown with Native Americans Was a Surprise." Fans were set up for an ambush to be accused of racism, or loving a racist mascot. The four die-hard Redskins fans thought the opportunity was as golden as the vintage helmets of their favorite football team: "The Daily Show with Jon Stewart" wanted them to appear on the Comedy Central program to defend the team's name, which has been under relentless attack.
Expand Image
Expand Image
Advance to the second Shootout Tournament round in #Zynga #Poker instantly! (Just click the link below.) <-- SKIP ahead of the competition now! http://facebook.com/10152374548921381
See more...
See more...
See more...
See more...
See more...
See more...
See more...
Trending Now
Most Popular This Week