24 Hours
Posts
Sentiment
Expand Image
Summary Microsoft earlier this month teamed up with Dropbox to let users of the cloud storage service access their files right from the Office mobile apps. Besides the new Dropbox support, the update also lets you share links to documents in your OneDrive and OneDrive for Business accounts without leaving the app.
Expand Image
Summary Since Microsoft changed how OneDrive synchronizes files in the latest preview of Windows 10, testers have been trying to convince the Redmond, Wash."With all the feedback this issue received, if Microsoft doesn't do anything about it to satisfy the need of the people, then the whole idea of the Windows Insiders programme and the notion that they take into consideration our feedback will have officially failed," said Kyriakos Ktorides in the thread.
Expand Image
Summary Almost half of employees, 48 percent, report using Dropbox, OneDrive, Box, or some other personal cloud-based solution to store company information - something that isn't necessarily shocking, but a concern for companies trying to keep data secure.
Summary I have used various cloud storage services over the years. I've used Box for storing my files in the cloud for years, but I decided to give OneDrive for Business a shot -- mostly because of the tight integration between Windows 8.1 (and the Windows 10 Technical Preview) and OneDrive.
Expand Image
20,000 file max limits value of 'unlimited' OneDrive for Business. http://pic.twitter.com/GjtVEhyzlp http://bit.ly/1vwd16t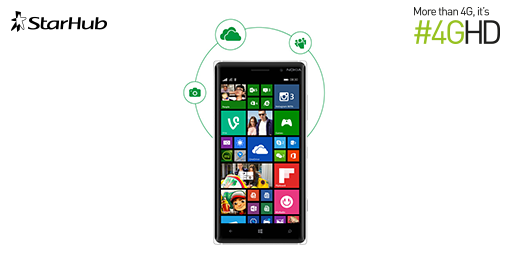 Expand Image
Expand Image
No matter where you go, your world is just a click away. #OneDrive http://pic.twitter.com/TERNj2ZHc0 http://bit.ly/1q4zwcr
I liked a @YouTube video Windows 10 preview build 9879: UI tweaks, OneDrive, Animations and more http://youtu.be/a5JM1QjOwR0?a
Expand Image
Summary by Brandon Dimmel on November, 20 2014 at 09:11AM EST. If a user decides they want to view or edit that file and double click on it, OneDrive begins to download the file to local storage.
I liked a @YouTube video Windows Weekly 389: OneDrive Was My Ikea http://youtu.be/cDI8K6XWZ-I?a
While Microsoft's OneDrive storage service competes against Dropbox, the Windows maker is betting an alliance allowing Office users to access Dropbox via mob... https://www.youtube.com/watch?v=eDykxdZQ48I
Expand Image
Summary on Wednesday, Nov 19th, 2014 at 01:10PM @fahdriyami. Large organizations usually have a large number of documents that need protecting from malicious and prying eyes, but in this connected world that we live in, such organizations also need a way of protecting these documents on the internet and in the cloud.
See more...
See more...
See more...
See more...
See more...
Expand Image
Summary Programmatic is sweeping across the ad tech industry, bringing increasing waves of consolidation and partnerships. "There's a saying in hockey that you don't skate to where the puck is, but where it's going to be. By buying two of the three players in the space, it allows us to consolidate the market and accelerate development in advance of the industry moving in this direction," Stevens said.
Expand Image
Summary Apple chief executive Tim Cook says the gift of life is the most important gift anyone can give'. The move comes five months after Red founder and U2 frontman Bono criticised the company for being "annoyingly quiet" about the charity which works with companies to create products with the Red logo to help generate funds.
Summary Isaac Holeman, a current PhD candidate and Gates Scholar at Cambridge Judge Business School, co-founded Medic Mobile as a non-profit to facilitate healthcare workers in rural communities in the developing world. The key insight was not so much the requisite technology, which turned out to be quite basic, but how to get people to adopt these technologies towards more efficiently systemised healthcare delivery.
Expand Image
Summary What makes children so good at tech from such an early age? A recent survey shows that 40 percent of parents say that their children are much more at ease with technology than they are. The second reason is that children's approach to investigating their world is particularly well suited to technology.
See more...
See more...