24 Hours
Posts
Sentiment
Summary Nigeria's Minister of Finance Ngozi Okonjo-Iweala, on Tuesday day said the federal government has acquired new military equipments to confront insurgency in the North-East. A victim, Alhaji Madu, urged the federal government to step up efforts in the war against Boko Haram as the country has the military might to win the war.
Summary The Defence Industries Corporation of Nigeria (DICON), based in Kaduna, was established by an Act of Parliament in 1964, primarily to produce small arms and ammunition for the use of the Nigerian Army and other security agencies.
Summary The soldiers allegedly committed mutiny on August 4, 2014 by refusing to join troops in Maiduguri for "an operation." The charge sheet reads, "Count One: Criminal conspiracy to commit mutiny triable by the Martial by virtue of Section 114 of the AFA Cap A20 LFN 2004 and punishable under section 91(1) of the Penal Code Cap P 89 LFN 2004. "Particulars of offence: In that you at Mulai Primary School Camp opposite AIT Maiduguri on or about 4 August 2014 conspired to commit mutiny against the authority of 7 Division.
Expand Image
Summary For the past three decades, the Nigerian military has been infested with all sorts of people in the name of soldiers who were more or less 'imposed' on the armed forces by politicians and the likes who claim they are making dividends of democracy available to their people and the result is manifesting today."
Summary This is coming barely two weeks after the uproar generated the sentencing to death of 12 soldiers over allegation of mutiny against the immediate past General Officer Commanding (GOC) of 7 Division of the Nigerian army, Maiduguri, Maj-Gen.
Summary The Nigerian military has arrested a foreign computer expert who is said to be behind the several video shots sent to online media organization and foreign media houses.He was said to have been arrested with some sophisticated equipment and copies of some of the videos the terrorists had sent to online media houses on their escapades including that of the abducted Chibok girls, it was learnt.Military sources disclosed that the computer analyst who is currently being interrogated was responsible for configuring computer images website and internet accesses that enables the...
Court Grants APC's Prayer To Serve Order To Nigerian Army: via @YouTube http://youtu.be/v-4_E1HHMJA?a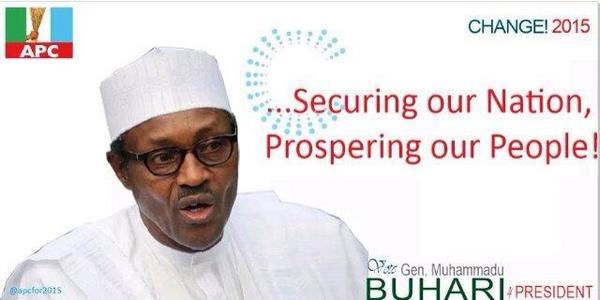 Expand Image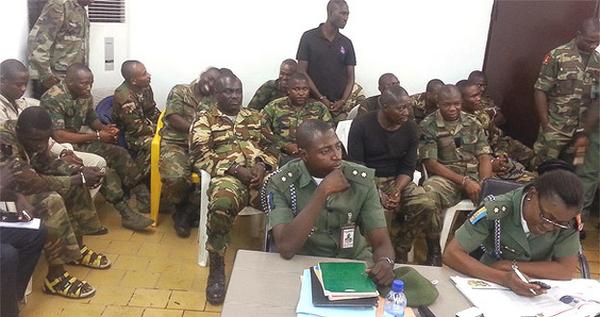 Expand Image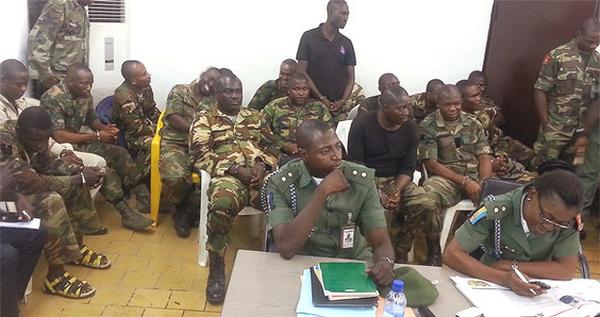 Expand Image
Expand Image
Another set of death-bound soldiers? Nigerian Army to try 60 more soldiers for mutiny http://pic.twitter.com/xORodq8cz0 http://dlvr.it/73c1V0
Video Of Live Gun Battle Between Nigerian Soldiers And Boko Haram Members: via @YouTube http://youtu.be/SnEBYRgUoUk
See more...
See more...
See more...
See more...
See more...
Expand Image
Summary Support for Julia Pierson rapidly declined on Capitol Hill just hours after a congressional hearing where she avoided answering direct questions and gave conflicting accounts of a incident in which a man jumped the White House fence and ran inside the executive resident.
Expand Image
Summary By Kimberly Kindy October 1 at 3:19 PM. The Washington-based group filed a petition with the USDA, outlining legal arguments for a ban on four of the most dangerous strains of salmonella. The ban essentially gives the USDA the power to order tests for the pathogens and, when they are detected, order a recall of the product.
Summary Ex-Arcadia police officer convicted of stealing nearly $42,000 from police union gets 180 days in jail. A former Arcadia police officer who stole nearly $42,000 from a police association to buy item including cigars, clothing and motorcycle parts was sentenced Tuesday to 180 days in jail.
Expand Image
Summary If you're an avid Instagram shooter, fancy doing a bit of traveling "across the continent," and don't mind pocketing some cash for your troubles, then read on. After that, it's a case of adding the hashtag #Grammaster to your three best Instagram shots so the judges can see if your work is likely to be worth the $4,000 the company intends to pay you.
See more...
See more...