24 Hours
Posts
Sentiment
Summary POLICE are appealing for witnesses after a head-on collision left two people with serious injuries. The driver of the VW, a 40-year-old Rotherham man, and the Honda driver, a 53-year-old Barnsley man, are both currently in hospital with serious injuries. Police are appealing to anyone who saw the cars in the lead-up to the crash and to anyone who witnessed the collision.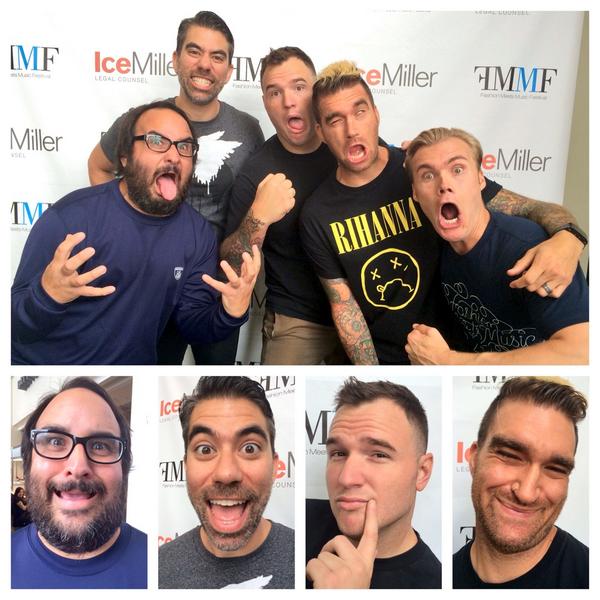 Expand Image
A #HeadOnCollision of awesomeness talking to @newfoundglory, complete w/ #Selfless selfies! @FMMFestival #FMMF http://pic.twitter.com/Bf9xc5E4ee
Head on collision: Telescope Finds Proof of Cosmic Smash-Up: http://youtu.be/DLjoKVSkbnU
Expand Image
@jvbtrafficguy @HighwayMail #accident on main road, Hammersdale. Head on collision. Three people injured. http://pic.twitter.com/JJvpeD7gmH
Summary Police in Bedford, New Hampshire, are investigating after two people were transported to hospitals following a head-on collision Monday. The driver of the Chevy, a 49-year-old woman from Bedford, was taken to local hospital for non-life-threatening injuries. The male driver of the Contour was flown to an out-of-state hospital with life-threatening injuries.
Summary Officials say a 58-year-old Waupun man crossed the center line -- hitting another car head on. The man was pronounced dead at the hospital. The other driver, a 16-year-old girl from Illinois, has life threatening injuries.
Summary All lanes are blocked on County Line Road west of I-75 after a head-on collision Thursday morning. Both vehicles appeared to have severe damage. Several fire and emergency medical crews were at the scene before a Bayflight helicopter transported at least one of the drivers to a local hospital.
Summary (ANSA) - Brescia, August 21 - An 11-year-old child was killed and his younger brother badly injured in a head-on collision that also took the life of an alleged car thief in northern Italy. The alleged thief was killed instantly, they said, while the 11-year-old died of injuries soon after. A six-year-old boy is in serious condition in hospital while the children's father is said to be in serious but not life-threatening condition.
WATCH: School kids get flung out of so-called #ScholarTransport after head-on in #EasternCape. http://youtu.be/oJdA2BIJwuY?list=UUj8WQfD3f-ehRMEOQpqBhAg
Summary GRAHAM COUNTY -- A head-on collision on U.S. Highway 70 east of Safford resulted in a fatality Tuesday night. Seth Anthony Lopez, 26, of Globe, was pronounced deceased at the scene after his westbound green Hyundai reportedly went left of center and collided with an eastbound white Chevrolet Blazer driven by Jack Michael Sutton, 66, of Tucson, according to an officer's report from the Arizona Department of Transportation.
Summary Arkansas Train Crash Kills Two, NTSB Investigates Head-On Collision. However, Arkansas Department of Emergency Management spokesman Kendell Snyder said at least one tanker contained "an (unknown) alcoholic beverage," which leaked onto the ground. Witnesses said the skies were covered with thick black smoke following the train crash.
See more...
See more...
See more...
See more...
See more...
See more...
See more...
Trending Now
Most Popular This Week