24 Hours
Posts
Sentiment
Expand Image
Summary As Coronation Street's Sophie Webster she's used to throwing herself into sticky situations. The 22-year-old actress showed off her impressive ball skills and enviable legs on the netball court in a soap charity match held in Manchester on Saturday. And throw: The 22-year-old threw the ball to her Corrie castmates during the charity match .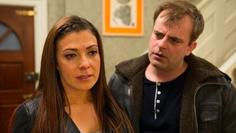 Expand Image
Poor Michelle and Steve - we don't know who to feel for the most? http://pic.twitter.com/jCwPxsEG5k http://bit.ly/1yMdTRU
Expand Image
Summary Coronation Street's Simon Gregson has revealed Michelle Connor ( Kym Marsh ) will be the one to save Steve McDonald from his depression - even though the couple will split up before Christmas. Simon explained: "It becomes kind of like a love story really. There's a love story element to it, and it's his love for Michelle."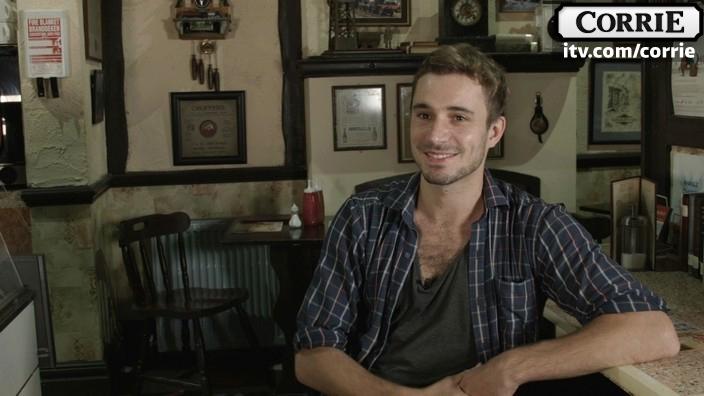 Expand Image
FOUND HIM! Say hello to Gavin (aka new boy Oliver Farnworth!) #Corrie http://pic.twitter.com/h5j7dxzxqY http://bit.ly/1F9Zpzg
Expand Image
Expand Image
Summary Downton Abbey's Earl of Grantham says the success of the period drama series is down to writer Julian Fellowes's love of soap operas. The actor says he himself was addicted from the moment he read the first script. "I have to say within a page of the script I had been drawn into the world that was created and I was laughing out loud and had a lump in my throat in all the right places."
Summary Neighbours appealed to 604k (7.9%) at 1.45pm and 759k (4.8%) at 5.30pm on Channel 5 as Sonya's unknown enemy continued to cause havoc . Home and Away grabbed 256k (3.3%) at 1.15pm and 615k (3.4%) at 6pm on Channel 5, while 5*'s first look had 385k (2.0%) at 6.30pm.
Expand Image
Summary Born in Newcastle, Reid, 79, played Ken Barlow's wife in Coronation Street in the 1960s. To my parents, because I didn't understand what getting old was like. To the opening night of On The Town on Broadway in the 1940s.
Expand Image
Summary Coronation Street actress Kym Marsh opens up about heartbreak and depression. "Simon and I do like playing the comedy, but it's good to flex the acting muscles and it's been an honour to be trusted with a storyline like this and be involved in something so serious."
(Canada) Missing Coronation Street Scenes Nov 21st, 2014: via @YouTube http://youtu.be/LsL4_vyaUVk?a
I liked a @YouTube video Coronation Street 21st November 2014 Full Episode (Pls Check Time) http://youtu.be/PmJ1GrNjUFg?a
See more...
See more...
See more...
See more...
See more...
Summary Chris Pratt might have already nailed the role of the Walkman-loving Peter Quill in Guardians of the Galaxy, but Universal hopes he has another superhero -- or three -- up his sleeve. In the graphic novels, Duncan tracks down some of the triplets who go rogue after....
Expand Image
Summary "Being a gay male country artist is not the best thing," Gilman says in the clip. "It's difficult for me to make this video, not because I'm ashamed of being a gay male artist, or a gay artist or a gay person. But it's pretty silly to know that I'm ashamed of doing this knowing that because I'm in a genre and an industry that's ashamed of me for being me."
Summary So, she's more than willing to spread her wealth and that 's exactly what she did when she visited the Villa Blanca Restaurant in Beverly Hills by tipping the valet $20 for returning her Mercedes. Kaley, 28, recently received a star on the Hollywood Walk Of Fame as her career appears to be going from strength to strength just now.
Expand Image
Summary In a career that spanned over six decades across all entertainment genres, Mike Nichols collaborated with and influenced an array of show business legends. And in a room full of people, Mike was always the center of gravity."
See more...
See more...