24 Hours
Posts
Sentiment
I liked a @YouTube video Coronation Street 1st September 2014 7.30pm Part 1 HD http://youtu.be/MRmixe1M7Wg?a
Summary Coronation Street's Ken Barlow urges Tracy to have a heart in tonight's episode (September 3) as she continues to excitedly plan her wedding. Ken ( Bill Roache ) is appalled when he learns that Tracy will be spending the day auditioning harpists for the upcoming ceremony while her brother Peter remains seriously ill in hospital. Tracy (Kate Ford) is resigned to putting her wedding dream on hold after Ken demands that she postpones the event until a more appropriate time, but not everyone on the cobbles agrees with his point of view.
Expand Image
@Gardener_John I'm a #CoronationStreet fan, & I think that the character Owen looks a bit like you. Thoughts? http://pic.twitter.com/rAC4S62nAy
Coronation Street - Sarah, Candice and David 29/11/00: via @YouTube http://youtu.be/sGYv06ufMeo?a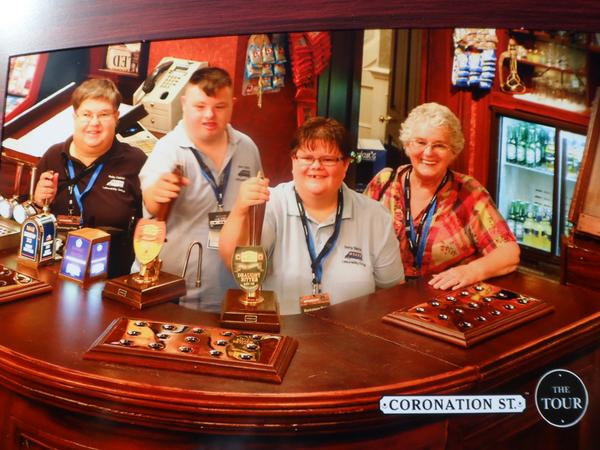 Expand Image
17 members enjoyed visit to their favourite soap @itvcorrie today: chance to pull a pint in the Rovers Return! http://pic.twitter.com/ZVVkzGU7K3
another brave Kudos Solider - Steve @itvcorrie the tour https://m.youtube.com/watch?v=drzgX4UtgTI
Expand Image
Out of them all I can't wait for the coronation street tour 😏 http://pic.twitter.com/tNLd4CpGul
Summary A worn out Kylie Platt is to take the first step down a slippery slope when she takes her own son's ADHD medication. Is it a worry that Max is on medication even though he does seem better for it?. Kylie is concerned that they are taking the easy way out - she's worried that he'll have to take the medication long-term. .
Summary The scenes in question air next week, as Kylie is mentally and physically exhausted while looking after her young daughter Lily, dealing with Max's problems and also working on the salon accounts. Kylie immediately regrets her terrible decision, but is then left in a panic as she wonders how to explain the missing pills to David. Paula Lane , who plays Kylie, commented: "She is at her wits' end when she takes the pills - she is tired and frustrated.
I liked a @YouTube video Coronation Street - Faye Gets Bullied - Part 2 http://youtu.be/MNUFGyzbvyA?a
See more...
See more...
See more...
See more...
See more...
See more...
See more...
Trending Now
Most Popular This Week