A hospital source said a dozen people were brought in with injuries as well as four bodies so far. Another account put the number of dead persons at eight. "Security operatives were on ground stopping people from getting close to the area. "In the capital city, everyone is going on with their normal activities.
A female suicide bomber blew herself up Friday at a big market in Maiduguri, Borno State capital a vigilante and a witness said. "There had been a suicide attack on Gamboru market this morning. It was a female suicide bomber. The attack happened around 6:30 am (0530 GMT) as the grocers were arriving in the market which starts early," said the vigilante, Babakura Kolo.
According to Press TV, local sources said on Thursday that the deadly terrorist raids were carried out in the villages near the town of Baga, on the shores of the Lake Chad in the country's troubled northeast. AFP quoted Abubakar Gamandi, the head of the fishermen's union in Borno State as saying "On Monday around 4:00 p.m. local time, Boko Haram attacked three villages on the shores of Lake Chad where they slaughtered 10 people, all of them fishermen."
The female suicide bomber rode a tricycle to the Customs Market square, known especially for the sales of various kinds of vegetables, while traders were just arriving for the day's business, the military source who requested anonymity, said. Heavy casualties were feared after the devastating attack,which occurred at about 7:15 a.m. local time, because the market is located near a usually crowded bus station in Gamboru district of Maiduguri, the capital of Nigeria's restive Borno State, the source added.
Colonel Tukur Gusau, Deputy Director, Army Public Relations made the statement on Thursday in Maiduguri while briefing newsmen. "They are made up of 25 children, 29 women and five elderly men," Gusau said, adding that the military had shut down the camps. "They use my cloth to tie my hands and took me along with them before the timely arrival of the military which led to our rescue," Goni said.
A bomb explosion has hit a crowded motor park in Maiduguri, the Borno state capital, residents and security operatives said, Premium Times reports. The incident occurred at a busy location where tricycles pick passengers, and may have killed dozens and injured even many more. The blast, which went off at about 6:30am, resonated all over Maiduguri, residents say.
Troops of 21 Brigade and elements of Nigerian Army Engineers on Wednesday cleared notorious terrorist camps at Chuogori and Shantumari, Borno State. Acting Director Army Public Relations, Colonel Sani Kukasheka Usman, in a statement on yesterday, said,"During the offensive operations the fleeing terrorists left underground silos," "In addition, troops of 151 Task Force Battalion conducted operations on Kashingeri, Wale and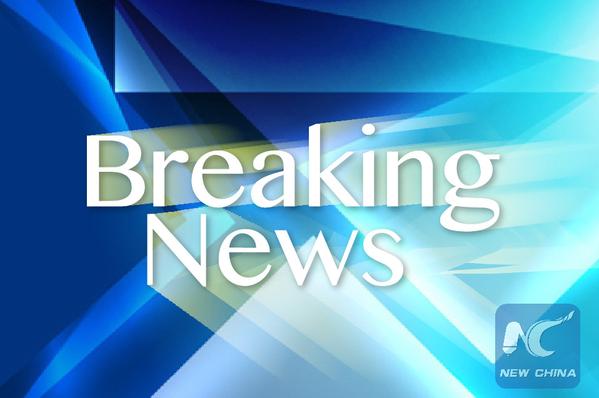 BREAKING: Female suicide bomber hits local market in Nigeria's Borno state, many feared dead: military source pic.twitter.com/XJgF ...
Some were held hostage for about a year, according to the Associated Press (AP). "As part of efforts to rid Nigeria of Boko Haram terrorists, troops of 21 Brigade and elements of Nigerian army engineers yesterday cleared a notorious terrorists camp at Chuogori and Shantumari, Borno State," Colonel Sani Kukasheka Usman, acting director of army public relations, said, according to Nigerian Bulletin , a local news network.
"They are made up of 25 children, 29 women and five elderly men," a deputy spokesperson of the Nigerian Army Col. Tukur Gusau said in a statement reaching Xinhua in Lagos, Nigeria's commercial city. Gusau said the military had shut down two suspected Boko Haram terrorists camps in a place called Kashimbiri and Warmure.
The House of Representatives on Thursday backed the reopening of schools in major towns in Borno State where such schools had been converted into temporary homes for Internally Displaced Persons. The resolution came after lawmakers from Borno State claimed that it was safe to reopen some of the schools if security would be beefed up around them. The House also
The Nigerian Army yesterday said its troops cleared two suspected Boko Haram occupied villages and rescued 59 abducted persons after a successful anti terrorists operation in Konduga Local Government Area of Borno. "They agreed to endorse the recommendation of the United Nations Secretary-General on the completion before the end of 2015, of the land border demarcation work, in order to concentrate on enhancing cross-border cooperation," the communique read.
See more...