24 Hours
Posts
Sentiment
@billclinton Nice rendition of Arkansas state song, Mr. Prez: #ArkansasTraveler http://youtu.be/vcFBWUxXt9g
my video about when bill clinton was a hamburger https://www.youtube.com/watch?v=_2wtrC7St5c
Summary A senior aide to former US president Bill Clinton has accused unionists and nationalists of an "abysmal abdication of leadership" and of being "far too stuck in the past, making progress vulnerable and even reversible". "Good leaders would be able to recognise the righteousness of the other side and step forward to compromise and build a more prosperous future," she writes. "Good leaders would get past the flags, parades and the legacy of the violence of the Troubles and work together to attract investment, technology, and build the best schools which are no longer segregated."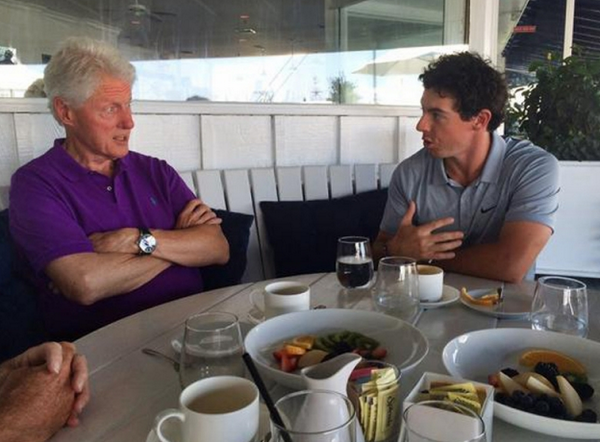 Expand Image
Rory McIlroy has some brunch with Bill Clinton in the latest Social Snapshots: http://pic.twitter.com/6LJN8JlViP http://bit.ly/YXCFCZ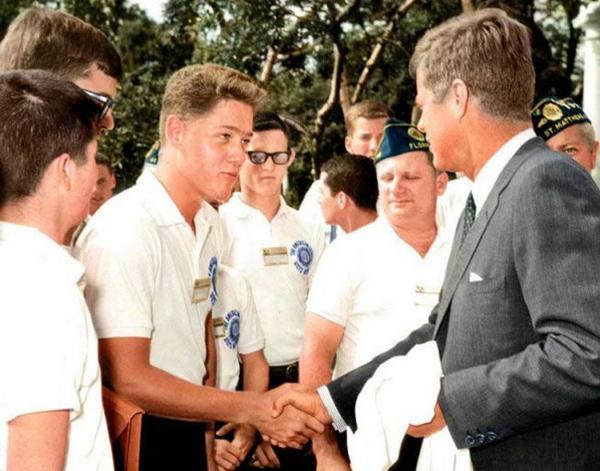 Expand Image
Bill Clinton com John F. Kennedy. http://pic.twitter.com/J55782ZTMD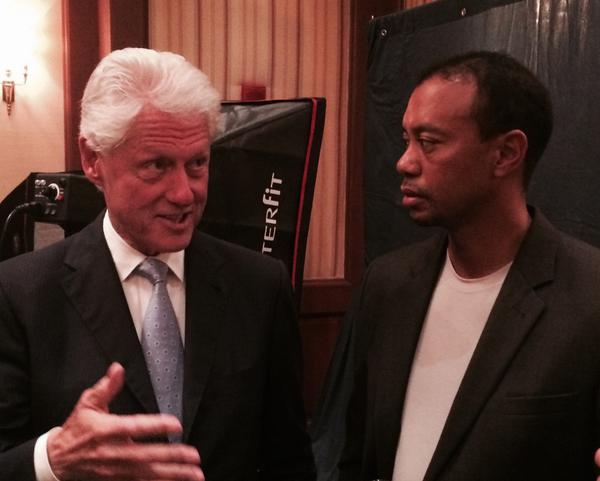 Expand Image
What a great moment! Tiger talks with former president @billclinton at tonight's #DBChampionship Welcome Party. http://pic.twitter.com/rYQCiNA1mU
Expand Image
What an incredible moment! Tiger talks w/ former president @billclinton at tonight's #DBChampionship Welcome Party. http://pic.twitter.com/VbfsQjJkTq
Summary From the toy box containing Unfrozen Cave Man Lawyer, Bill Clinton, and The Simpsons' Troy McClure, it's possible to extract and describe the classic Phil Hartman character. When "Hartman" spoke, it was in a language of lies. Keyrock the Caveman jived his way through a closing statement; Clinton emoted feel-your-pain liberalism; for McClure, it was the golden patter of the announcer reading a bogus script.
Summary Press secretaries during President Bill Clinton's administration used more evasive language than any other White House chief communicator since 1993, according to a BuzzFeed analysis . Ari Fleischer, who was named George W. Bush's press secretary in January 2001 , used BuzzFeed's so-called weasel phrases in a tweet Wednesday morning:. While former Obama press secretary Jay Carney ranked ninth, using 5.6 weasel phrases per 1,000 words at press briefings, BuzzFeed says he ranked second when it came to usage of the phrase "refer you to," behind only Dana Perino, who served during the Bush administration.
Amway season 11 event w/ bill Clinton and Jennifer Lopez http://youtu.be/mpm9zG8ETj0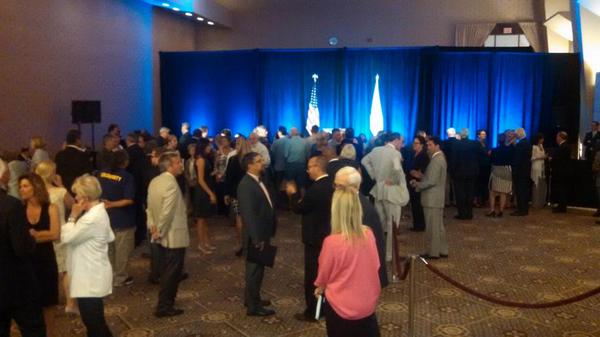 Expand Image
Awaiting former President Bill Clinton in town for @sethmagaziner He's already in the house we're told http://pic.twitter.com/L7XekTOMsC
Summary Former President Bill Clinton is making a campaign stop in Rhode Island for Democratic candidate for treasurer Seth Magaziner. Caprio is the Democratic Party's endorsed candidate. Clinton came to Rhode Island in 2010 to support Caprio in his campaign for the Democratic gubernatorial nomination.
See more...
See more...
See more...
See more...
See more...
See more...
See more...
Trending Now
Most Popular This Week