24 Hours
Posts
Sentiment
Summary by Istvan Fekete on Friday, November 21st, 2014 - 9:39am PDT. The rest of the orders will go to Samsung, according to supply chain insiders. Earlier rumours apparently corroborate such speculation, but more recently, October to be precise, a rumour surfaced that Samsung will quite probably be the winner of the A9 chip orders , and that the supplier will start manufacturing application processors for Apple using a 14nm process.
I added a video to a @YouTube playlist Nokia N1 vs Apple iPad mini 3 vs Sony Xperia Z3 Tablet Compact http://youtu.be/wlrhEZ2DC7M?a
Summary By Brian Womack and Tim Higgins November 21, 2014. For Related News and Information: Automated Advertising to Grow to $53 Billion by 2018, Magna Says Apple Said to Shift Ad Focus to Support Music-Streaming Service Apple Is Said to Hire Adobe Executive Todd Teresi to Run IAd.
Summary I've been running a bunch of money almost as long as Warren Buffett, but Warren's made a bigger pile. Silent Investor, Silent Loser embraces a shareholder activist theme along with my love of France and contemporary art.
Expand Image
Summary Reports surfaced earlier this year that Apple had hoped to purchase Square. Despite this, Square founder Jack Dorsey has now confirmed that his company will accept Apple Pay beginning in 2015. Therefore, some sort of change will be necessary for Square to accept Apple Pay.
Summary by Usman on Friday, November 21st, 2014 - 9:27am PDT. Currently being the third largest smartphone manufacturer in the world, Xiaomi's chief executive Lei Jun has claimed that the Chinese smartphone maker could displace Samsung and Apple within a decade.
Summary The company has been hunting for a ceo since the group's long-standing chief executive officer Mark Sebba retired earlier this year. A Net-a-porter spokesperson could not be reached for comment at press time.
Expand Image
Summary Apple Inc. ( NASDAQ:AAPL ) and Google Inc ( NASDAQ:GOOG ) ( NASDAQ:GOOGL ) are two of the biggest tech companies in the world, and so it is not surprising that security is a top priority .
Expand Image
Summary The websites have covered the protests since the movement began in September. The attacks in Hong Kong reached 500 gigabits per second -- higher than a February attack of 400 gigabits per second, which was considered the biggest attack in internet history at the time.
Summary Aereo files for Chapter 11 bankruptcy, says "challenges have proven too difficult to overcome" -- The Next Chapter -- A little over three years ago, the team at Aereo set out to build a better television experience for the consumer. -- We began this journey because we were frustrated ....
Expand Image
Summary Joining Rubicon Project will be other ad tech companies like AdRoll and MediaMath. "AdRoll has a long history of being first to market with new inventory sources and innovative functionality. We're excited to bring the power, precision and scale of programmatic buying to a high-quality, in-demand inventory source," said AdRoll President and CMO Adam Berke.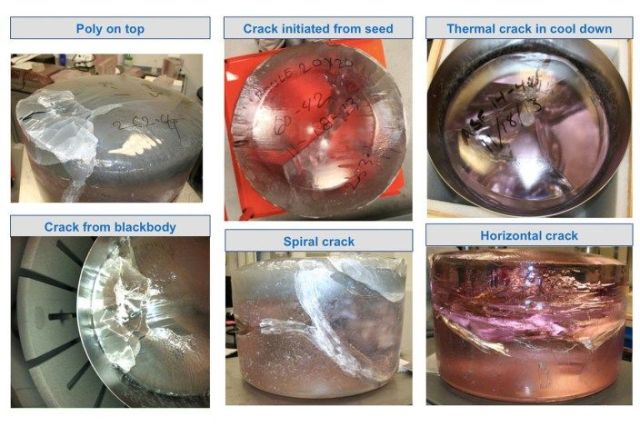 Expand Image
Rules to live by if you want to be an Apple supplier http://pic.twitter.com/GsSyRzU9Kc http://cultm.ac/1p6bFwM
See more...
See more...
See more...
See more...
See more...
Expand Image
Summary The Nebraska Labor Department report said the rate was four-tenths of a point under the October 2013 rate of 3.8 percent. Omaha's preliminary unemployment rate dropped to 3.2 percent in October, down four-tenths of a point from September and down seven-tenths of a point from 3.9 percent in October 2013.
Summary Leah replied simply, "No." So it stands to reason that Leah may not want her personal struggles to be featured on a reality show, but there remains the possibility that it wasn't her decision to end her run on Teen Mom.
Expand Image
Summary The State Department announced soon afterward that Secretary of State John Kerry also was leaving. But their departures were delayed as Mr. Kerry planned to meet Friday night with Mr. Zarif for the third time in two days, a meeting that also was expected to include Catherine Ashton, the envoy to the talks from the European Union.
Summary Deputy Police Chief John Mousseau told the Rapid City Journal (http://bit.ly/1FagcSM ) that "a horse-trailer full" of dogs was killed Thursday. The officials also shot one of her nephew's dogs in front of him, she said.
See more...
See more...
Recent Stories