How entrepreneurs sell lemonade. (via reddit) #bitcoin #dogecoin http://pic.twitter.com/VldqztKrGu
All Stories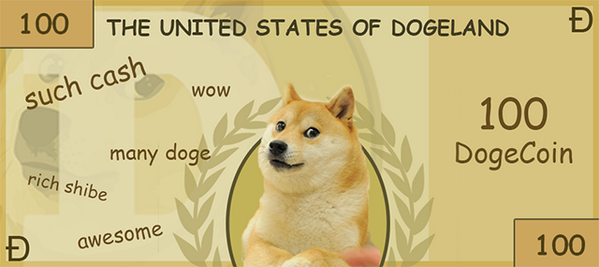 Expand Image
Is Dogecoin Funding Too Many Charities? - Dogecoin News Site #bitcoin #dogecoin charities http://pic.twitter.com/iS5XmT5JG1
I liked a @YouTube video BITCOIN 2014 Panel: The Race to be Your Mobile Wallet http://youtu.be/3eztIeR9CoA?a
FED: Bitcoin could serve as a boon for Global Commerce @MadBitcoins: Well that should make the price go up http://youtube.com/watch?v=Kvj4Gm…
NEW VIDEO - Watch Gavin Andresen's State of Bitcoin address from BITCOIN 2014 in Amsterdam. https://www.youtube.com/v/ZC-E9LVjzJo?version=3&autohide=1&autoplay=1&feature=autoshare-uc
BITCOIN 2014 - State of Bitcoin Address - Gavin Andresen  https://www.youtube.com/embed/ZC-E9LVjzJo
Episode#5 is out & running: European Central Bank | Quarkbar | MadibaCoin | Open Minute | Circle | Bitcoin Foundation http://youtube.com/watch?v=acHofW…
[VIDEO] BITCOIN 2014 - Panel: The Buzz Around Bitcoin ATMs (Marco Santori, Zach Harvey, Borja Rossel, Tim Schumann) http://youtu.be/a_3igsMHLqQ
Bitcoin Trading Platform: via @YouTube http://youtu.be/ItT6szR65OU
See more...
See more...
See more...
See more...
See more...
Summary FILE - This file frame from a black-and-white FBI videotape shows FBI agents standing over a handcuffed District of Columbia Mayor Marion Barry, sitting on bed on Jan. 18, 1990. Barry returned to the D.C. Council in 1992, representing the poorest of the city's eight wards.
Expand Image
Summary Despite adding two NBA players, the D-Fenders lost their fourth game in five tries on Saturday night, falling to the Idaho Stampede, 118-110. Both Clarkson and Henry are expected to rejoin the Lakers on Sunday when the team hosts the Denver Nuggets (5-7) at Staples Center.
Expand Image
Summary Elvira Cisneros, a longtime San Antonio community leader and volunteer and a staunch advocate for her West Side neighborhood and its residents -- who raised a family there that included a future mayor -- died early Saturday after a long illness.
Expand Image
Summary From classic holiday tunes to sculpture, the big New York stores hope their beautifully designed Christmas windows will attract millions of onlookers and customers. For most of the year (it takes between nine and eleven months on average for a store to design its holiday windows) department stores keep their holiday windows theme and the details of their "unveil event" secret in the effort of beating the competition and avoid being copied.
See more...
See more...