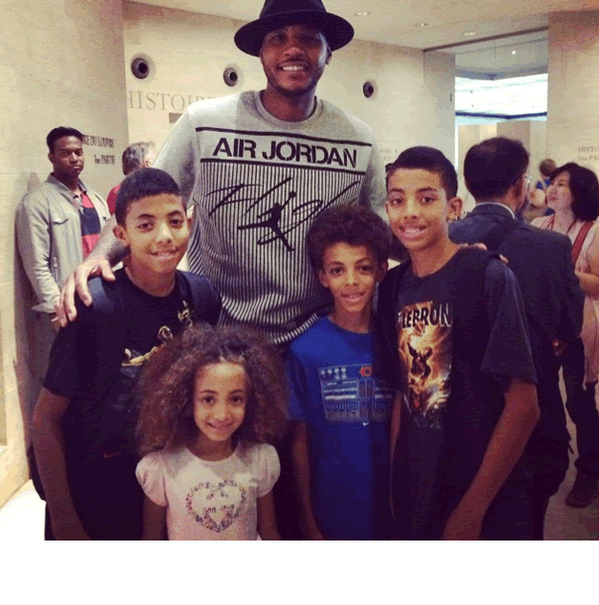 Chicago Bulls Scottie Pippen wife Larsa Pippen just uploaded picture on instagram of her family with Carmelo Anthony http://pic.twitter.com/hfwjrBeXrN
Stories
Buzz
Expand Image
Summary Larsa, the wife of retired basketball player Scottie Pippen, was a Miami housewife for only one season, the debut season, but she has obviously remained friends with Alexia, who was on the first and third seasons. The photo prompted some people to write that Larsa Pippen should be brought back as a housewife. However, unlike the housewives of "The Real Housewives of Atlanta," which is a major hit for Bravo and for which filming for season seven will begin soon, the housewives of "The Real Housewives of Miami" aren't even sure if there will be a fourth season.
Scottie and Larsa Pippen Tribute http://youtu.be/fsXCkn9cIXM
Check rafal lipek win the @quai54wsc dunk contest with dunk over a dude standin on a chair... With Pippen watching on http://m.youtube.com/watch?v=nC0K1l…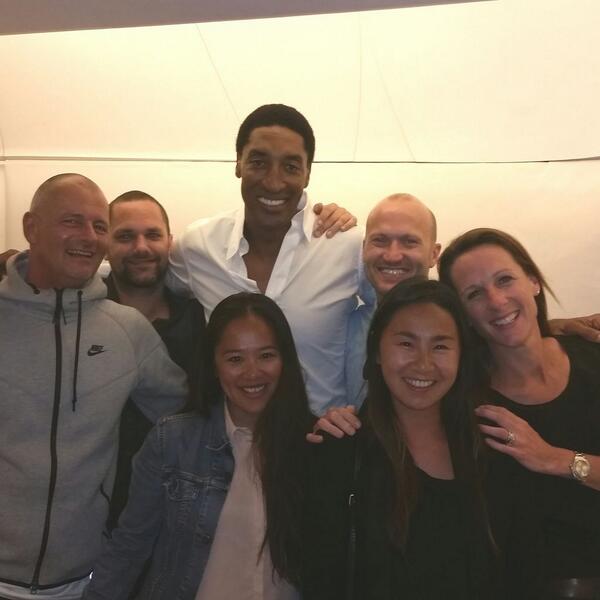 Expand Image
Dinner w/ #nike family! http://pic.twitter.com/IcyLDdWEEr
@PhilJackson11 this is the commemorative mix of the first three peat of modern era. THREE PEAT - 1993 http://youtube.com/watch?v=cjdZwR…
@2620pr Scottie Pippen 2.0. All of the intangibles and physical attributes of a winner. Exactly what team needs. http://youtu.be/bvMO7ulqes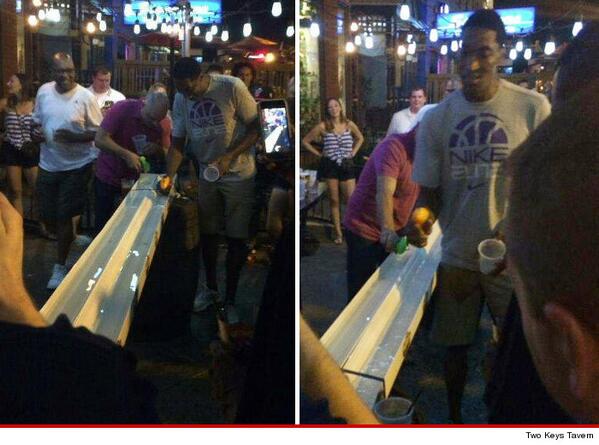 Expand Image
@TMZ: Scottie Pippen races... GOLDFISH? #ChicagoBulls http://pic.twitter.com/9zgfoy01IE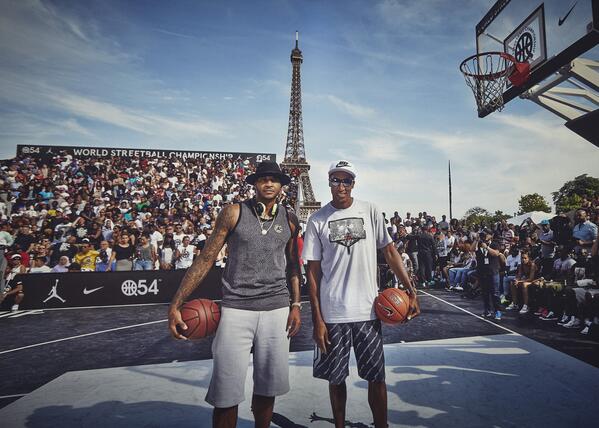 Expand Image
Chicago Bulls Scottie Pippen and Carmelo Anthony together at the World Streetball Championship last weekend: http://pic.twitter.com/eB7RHGlXbm
Expand Image
Shaq dunks over Michael Jordan and Scottie Pippen in 1995 http://pic.twitter.com/5kPZ84Q2r7
HERE IT IS.. #ScottiePippen ft. @iHateKushKelz OFFICIAL VIDEO shot by @mannymacqc http://youtu.be/wwe2Xc-CZio
See more...
See more...
See more...
See more...
Shit my nannies said. (Before they were fired) by Camille Grammar and Larsa Pippen #BookClubByBravo @bravoholclique
If watching the #EverySimpsonsEver marathon has taught me one thing, it's that Scottie Pippen is still alive.
"@beanlxrd: " I'm the greatest Chicago Bull of all time " - Scottie Pippen" That was a joke
I laugh every time Scottie Pippen says hes the great Chicago Bull of all time
ugh... this Nike commercial! When Barkley says, "Scottie Pippen knows!" I hear, "Scottie Pippen Nose!" smh! are they clowing him or not?!!
@ScottiePippen, would you be able to come to my sports show at Chicago State 1Friday? My name is Jimmie Smith Jr. It would be great 2 have u
@ScottiePippen I got the HOTTEST single in the country ft @Troy Ave so take a listen and share RedRum: http://t.co/HjYvyFEO96
"@TheNBAGif: Scottie Pippen DESTROYS Patrick Ewing! http://t.co/XNhMyFmYGe" My fave dunk ever.
See more...
See more...
See more...