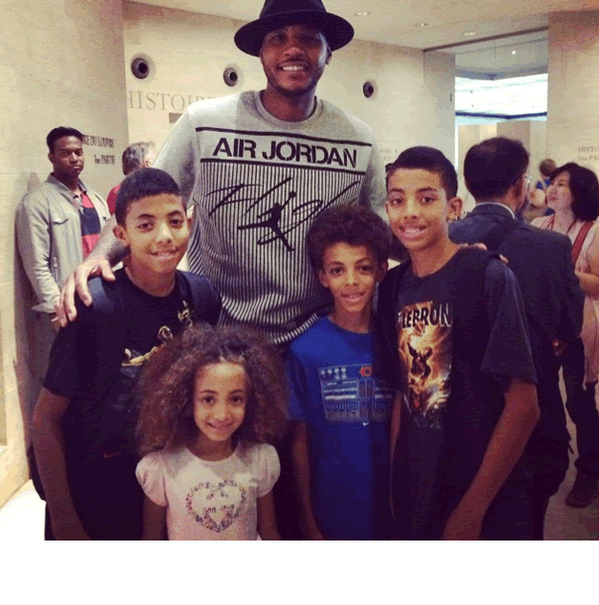 Chicago Bulls Scottie Pippen wife Larsa Pippen just uploaded picture on instagram of her family with Carmelo Anthony http://pic.twitter.com/hfwjrBeXrN
All Stories
Expand Image
Bulls Scottie Pippen wife Larsa Pippen uploaded picture on instagram of her family with Carmelo Anthony @Bullskickass http://pic.twitter.com/NogDxK1JFd
See more...
See more...
See more...
See more...
See more...
Expand Image
Summary Parents of the three siblings, whose bodies were identified Thursday, have said witnesses reported they were seized by men dressed in police gear calling themselves "Hercules," a tactical security unit in the violent border city of Matamoros heavily racked by cartel infighting.
Summary John Wurdeman is an American-born artist who first traveled to Georgia in 1995 to research Georgian polyphonic singing. Almost 20 years later, he's one of the country's most exciting winemakers, working in the traditional Georgian style of aging wine in qvevri, beeswax-lined amphorae.
Summary Majid Rafizadeh says in the short term, coalition strikes may help the Assad regime. For some, the question is why the coalition does not address the fundamental roots of the war, tackling the disease itself rather than the symptoms.
Expand Image
Summary Two clocks you normally will not have to change are on your cell phones and cable boxes. With the end of Daylight Saving Time you will be "gaining" the one hour of time you "lost" when you "sprang ahead" in March.
See more...
See more...