Stories
Buzz
VLOG 4/1/14 - April Fool's Day, Meeting Grichell, Basic Logic Paper, Thoughts, Food, & Sleepy: http://t.co/C7lnQpXgHx via @YouTube
Summary On April Fool's Day, I read a post that had me shaking in my Ugg boots. It basically described changes to Facebook that would allow users to see who had viewed their profiles . Thankfully, it was just a prank post, so amateur cyberstalking may continue undeterred.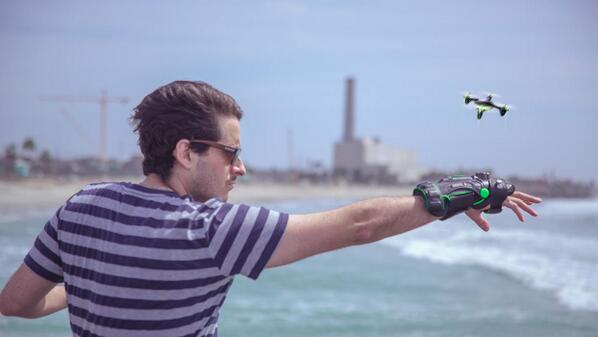 Expand Image
We've collected some of the better April Fool's Day 2014 pranks, so you don't have to: http://t.co/2WAFqvmYws http://t.co/9a0XNVgu3u
Summary It certainly seems like April paid an April Fool's Day joke on us. With fairly dry weather and nice conditions earlier in the day, clouds rotated around a low-pressure system to our south and brought rain in the evening.
Summary HESPERIA, Calif. -- Three men who pranked a friend by reporting a bogus April Fool's Day carjacking have been arrested in San Bernardino County. A group of four men told of a carjacker punching one of them and taking his vehicle. A dozen sheriff's patrol cars and a helicopter canvassed the area searching for the suspect before a deputy figured out the story was fake.
Summary Yesterday was April Fool's Day -- a celebration of hijinks that are enjoyed by readers and somewhat feared by media outlets. Every story requires extra attention, as it is combed for signs of a prank. However, like the readers, the writers mostly enjoy the day as well -- there are notable exceptions , mostly those who managed to get bit by a joke.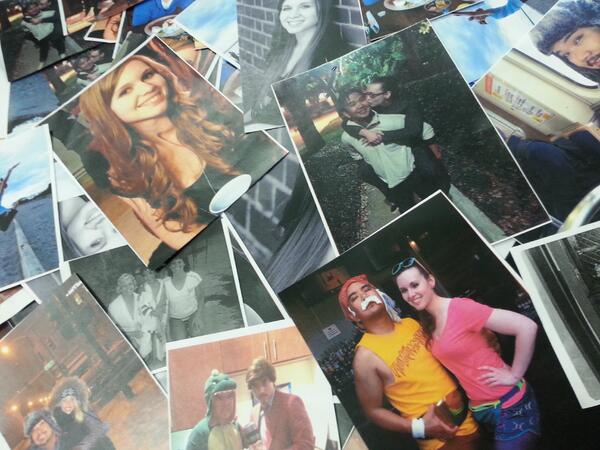 Expand Image
Dear frame pranksters, kudos. As #photobombs go, this was epic. Thanks for spending your April Fool's Day at IKEA! http://t.co/rtz1DLUwhK
Expand Image
Summary April Fool's Day pranks are often known to be ghoulish, so when a Florida man spotted what appeared to be a mannequin made to look like a corpse outside his work Tuesday, he tossed it in the trash without giving it a second thought. It was not until police arrived hours later that 61-year-old Ronald Benjamin, of St Petersburg, learned that the prop he had hurled into the Dumpster was actually a deceased 96-year-old woman. . The victim jumped to her death from the 16th floor of the Peterborough Apartments senior housing complex where she lived, landing on the pavement outside 440 Fourth Avenue North.
FL Lawmaker gets punk'd on April Fool's Day @ritchworkman #sayfie #bucknekkid http://t.co/A03QBIIu49
Summary The suit says that on April 1, 2013, Wagner went to a horse-riding class taught by Alexander. Wagner didn't know a joke, and she told Alexander that she had never cantered without stirrups "and that she did not feel comfortable attempting it." Nevertheless, Alexander told Wagner she either had to tell a joke or canter without stirrups, the suit says.
See more...
See more...
See more...
See more...
It's not April Fool's Day when your whole life is a joke.
I liked a @YouTube video http://t.co/xvLkbHt1sJ Welcome to Vine! - April Fool's Day 2014
Tons of smiles, a jolly Jester and an April Fool's Day surprise are waitin… http://t.co/3AEAkZvM5R #Android #AndroidGames #gameinsight
6 Digital April Fools: As you well may have noticed, today is April Fool's Day. The traditio.. via @TeamTillison http://t.co/K6TuhA5yW2
I think we got an early April Fool' Day show today! #GH #Siam Calling Nina & Silas love in the afternoon is a joke as much as Sam & Patrick
Hello Kitty is actually not a cat?!? Shenanigans. Is 8/27 April Fool's day in Japan?
Brampton is going to be here on April Fool's Day! I'm definitely pranking someone that day.
Some April Fool's Day, they should switch the elevator music in the EPA to Warren G's "Regulators."
See more...
See more...
See more...