Stories
Buzz
VLOG 4/1/14 - April Fool's Day, Meeting Grichell, Basic Logic Paper, Thoughts, Food, & Sleepy: http://t.co/C7lnQpXgHx via @YouTube
Summary On April Fool's Day, I read a post that had me shaking in my Ugg boots. It basically described changes to Facebook that would allow users to see who had viewed their profiles . Thankfully, it was just a prank post, so amateur cyberstalking may continue undeterred.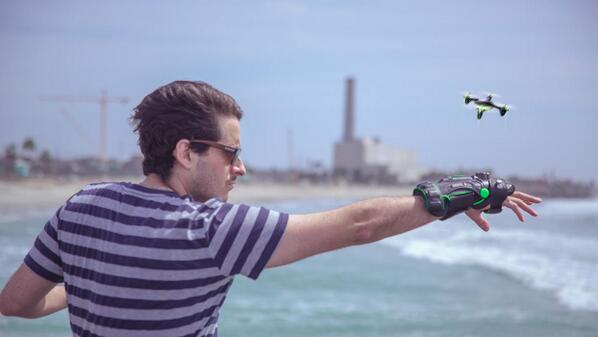 Expand Image
We've collected some of the better April Fool's Day 2014 pranks, so you don't have to: http://t.co/2WAFqvmYws http://t.co/9a0XNVgu3u
Summary It certainly seems like April paid an April Fool's Day joke on us. With fairly dry weather and nice conditions earlier in the day, clouds rotated around a low-pressure system to our south and brought rain in the evening.
Summary HESPERIA, Calif. -- Three men who pranked a friend by reporting a bogus April Fool's Day carjacking have been arrested in San Bernardino County. A group of four men told of a carjacker punching one of them and taking his vehicle. A dozen sheriff's patrol cars and a helicopter canvassed the area searching for the suspect before a deputy figured out the story was fake.
Summary Yesterday was April Fool's Day -- a celebration of hijinks that are enjoyed by readers and somewhat feared by media outlets. Every story requires extra attention, as it is combed for signs of a prank. However, like the readers, the writers mostly enjoy the day as well -- there are notable exceptions , mostly those who managed to get bit by a joke.
Expand Image
Summary Now that April Fools' is officially over and we're no longer walking on egg shells and looking over our shoulders, we can finally appreciate the humor that is our sheer disappointment and embarrassment. Best news ever, right?. Well, imagine our surprise when we found our favorite bad boy politician in the middle of an alien abduction.
Summary The last time you saw Takeru Kobayashi he was probably engorging himself on hot dogs in the yearly Nathan's Hot Dog Eating Contest on the fourth of July, but his skills as a competitive eater were needed on April Fool's day to help prank members of the the New York Cosmos. Kobayashi posed as a busboy at Buffalo Wild Wings and the NASL athletes were, well, shocked at his ability to gobble down wings.
Summary You never know when Katie Couric is going sneak some cayenne pepper onto your breakfast. "I told my daughter that I had taken her little baby, Jude, three years old, on a wild horseback ride, and we galloped all over my farm," Stewart said. "And, you know, she was very upset. And that was not true," she laughed.
Expand Image
Summary Lauren Conrad 's stylist, Kristin Ess made a startling confession on her Instagram today, April 2 that Lauren's new purple hair style was a complete April Fool's Day joke. Kristin went out and gathered rare amethyst stones grounding them into a fine powder which was mixed with 2 pitches of kool-aid and mermaid tears. Kristin's method doesn't stop there as the purple do mixture sat in all of Lauren's hair for 16 hours, along with a note to repeat the process every time, but can be a bit sticky and turn the hair course & brittle if left in.
See more...
See more...
See more...
See more...
Tons of smiles, a jolly Jester and an April Fool's Day surprise are waitin… http://t.co/n0q32t2eiX #Android #AndroidGames #gameinsight
Oh sorry ha no we don't have any leads on your father's killer. April Fool's Day is not a great day to have an open case in this department
LEEALAN COTES – THAT LONELY FEELING APRIL FOOL'S DAY The birds are cherpin' The sun in rise earlier the flowers... http://t.co/HBbKuVBuya
.@GOP Yesterday was #LaborDay, not April Fool's Day http://t.co/0RmyNgLG0N
April Fool's Day (1986). Standard 80s slasher movie, that is redeemed somewhat by a couple of nice twists at the end. 57 popcorns.
Motorists who fail to stop at zebra crossings to pay a fine of 500 baht? Someone tell me this is April Fool's Day. LOL #Thailand
#transferdeadlineday is just April Fool's Day for us Arsenal fans
I would participate in April Fool's Day, but I'm not in elementary school anymore.
Is this a joke? September na, 'no? April Fool's Day has come and gone. If it isn't one, then whoever cooked up this scheme deserves a turd pie in the face for trying to be a clown.
I liked a @YouTube video from @sarabraeutigam http://t.co/u2jBgKV6zM Caillou gets Grounded on April Fool's Day
See more...
See more...
See more...