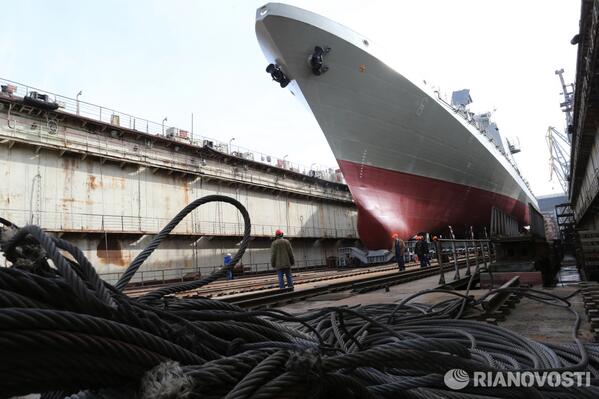 Russia Floats Out New Frigate for Black Sea Fleet http://t.co/3cYObyNILA http://t.co/CjKLhFSK1S
Stories
Buzz
The Red Line fiasco was a serious failure of foreign policy. It sets a precedent for every enemy of civilization. http://t.co/Z0MLCh46DF
http://t.co/YpkNuw1V3x #Russians blow up ship after ship to prevent Ukr Navy fr leaving #Crimea. It's all #Ukraine's fault.We pushed too far
Russia Fires Economic Attack, Dumps U.S. Debt LISTEN UP PEOPLE http://t.co/YlfnNgNZiG
@TheVampsCon @TheVampsband Happy Birthday Connor. This video is for you ♡ #18BallsofCon https://t.co/1QRM1IPNcL
I liked a @YouTube video http://t.co/TzzP3ywujr Down to Wire in the Ukraine as Fear Mounts Over Crimea
Russia Increases Troop Presence, Sen. McConnell's Campaign Video -- Monologue
'NATO should move frontline to Poland & Baltics if Russia continues aggressive moves within Ukraine' - @TweetBrooks http://t.co/2ls9GbPA0J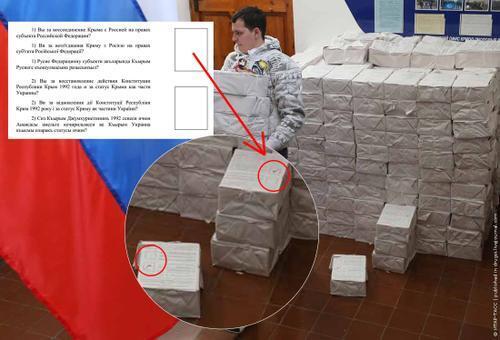 Expand Image
#Crimea The stacks of voting ballots ARE printed with pro-secession votes already selected #Ukraine #Russia http://t.co/YKnVuhXpsO
Samantha Power says Russia cannot change destiny of the Ukrainian people: http://t.co/hthL5rrMpc via @YouTube
http://t.co/DqYzIuxlfD 'You're a liar!' Ukr high school senior (1st grader in '04) tells #Putin to take back his watch gift #Ukraine #Russia
See more...
See more...
See more...
See more...
We hitch rides to space but don't we have satellites anymore?Why can't we see Russia tanks roll in #Ukraine or drop 150 bombs a day on #ISIS
It's not Russia that's pushed Ukraine to the brink of war | Seumas Milne http://t.co/rrH3J3X68C via @guardian
Prime Minister Tony Abbott says 'There will be no further sale of uranium to Russia, until further notice'. (1/2)
Disgusting! Russian bank hires two former U.S. senators http://t.co/AOg3d7EwZJ #RussiainvadedUkraine #Putin #Russia http://t.co/If7gRSgrmC
Medvedev to hold conference on protecting tourists from unsc... http://t.co/0442LkYaL9 #Tourism #RUSSIA
While everyone's attention is on ISIS, don't be blind to the cozier relationship happening somewhat quietly between Russia and China.
"U.S. and Europe Are Struggling With Response to a Bold Russia" by PETER BAKER and STEVEN ERLANGER via NYT http://t.co/M92KQhVZDl
The Koch bros. R fascists, they made their fortune in oil in Russia tks to Dad & want control 4 proffit @ ur expense http://t.co/nLkSB4TMQz
Will Australian uranium go from India to Russia? They're pals. #qt #auspol
Good Lord RT @stuartpstevens: Chris Hayes compares US in Iraq with Russia invading Ukraine.
See more...
See more...
See more...