President Putin: Crimea inseparable part of Russia (P.1): via @YouTube
This picture of @BarackObama and Vladimir Putin is begging for a caption. #Ukraine #Crimea #Russia
It looks like Mitt Romney is getting in his last licks. The ex-presidential candidate's claws are out, shredding President Obama's foreign policy and "failed leadership." "A large part of the answer is our leader's terrible timing. We failed to act at the propitious point; that moment having passed, we were left without acceptable options."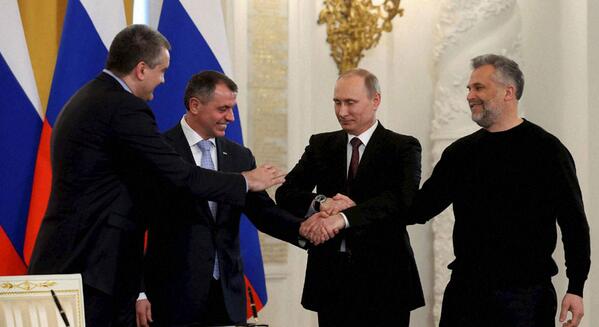 Deal sealed: Putin's expression sums up how #Russia feels about Crimea's accession
Snowden, Syria, and Sochi: U.S. Russia Relations on the Eve of the Winter Olympics #сочи2014

FM of #Ukraine summons the Charge d'Affaires of the #Russia to deliver a protest note |PR News
BREAKING Terrorist Attack Attempt on Plane to Sochi Olympics Ceremony Russia, Grounded in Turkey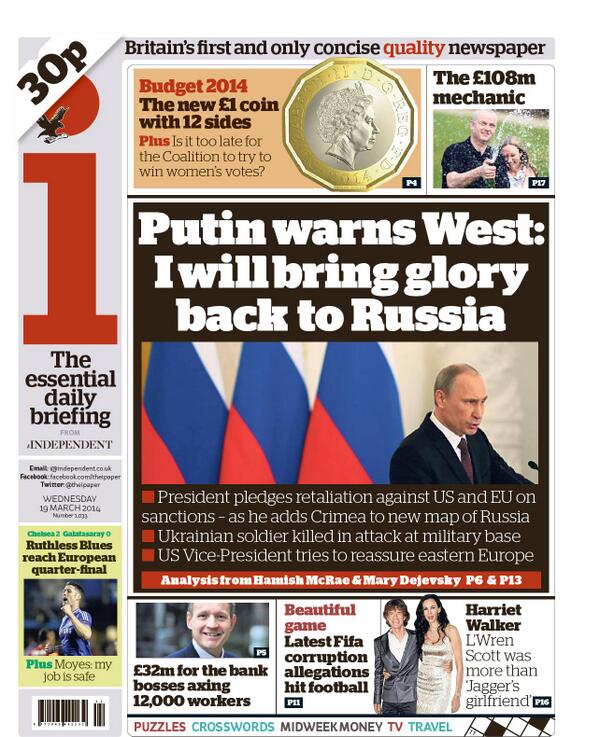 Wednesday's i front page - Putin warns West: I will bring glory back to Russia #tomorrowspaperstoday #bbcpapers
Michail Bulgakov against Putin - via @viktor8884 #ukraine #russia #Crimea
See more...