Austin energy storage company files for bankruptcy protection - Austin Business Journal
Stories
Buzz
Summary CollabIP Inc., which provides written transcripts of conference calls, was launched in Minnesota but is exiting stealth mode just as it exits the state. Our sister paper, the Austin Business Journal, has a profile on CollabIP , which was founded in 2012 by a pair of Best Buy Co.
Summary Joseph Corbett , chief financial officer and executive vice president of the U.S. Postal Service was expected to join Janie Hendrix , sister of the guitarist, at a dedication ceremony at Butler Park Thursday evening, followed by a tribute concert as part of the South By Southwest music festival. Among the performers taking part in the tribute concert at Butler Park were Wayne Kramer, guitarist for Motor City 5; Slash, former lead guitarist for Guns N' Roses; Perry Farrell, lead singer for Jane's Addiction and Robby Krieger, guitarist for the Doors. The Postal Service has released numerous stamps to celebrate and honor music icons who had a big impact on American culture and the music industry.
Summary Remember the story about the Tarrytown estate being auctioned to the highest bidder Feb. 12? As such, Concierge's attorneys filed a lawsuit in New York County Supreme Court March 13, claiming that Granger broke the contract she signed with Concierge to auction the home at 2600 Kenmore Court after months of attempting to sell it through conventional listings. "On March 12, 2014, Granger intentionally, willfully, and knowingly refused to close the sale. Because the failure to close was due to intentional actions of Granger and her agents, pursuant to the (Auction Marketing Agreement), Concierge is entitled to be compensated by Granger for its services in connection with the auction in an amount not less than $645,000," the lawsuit states.
Summary Quiznos filed for bankruptcy protection Friday, hoping to reduce its debt load by more than $400 million and to aid franchisees who have complained about company practices making it hard for them to remain open. And Quiznos has received a commitment for $15 million in debtor-in-possession financing from its senior lenders, which, subject to court approval, will be available to support its ongoing operations during the Chapter 11 proceedings, a statement said. "The actions we are taking are intended to enable Quiznos to reduce our debt, execute a comprehensive plan to further enhance the customer experience, elevate the profile of the brand and help increase sales and profits for our franchise owners," said Stuart Mathis , Quiznos CEO.
Summary Austin isn't the only Texas city experiencing fast growth; that's a characteristic most of the state's metro areas share. What does set Austin apart is the fine line it walks as its residents and business and civic leaders try to hold on to its small-town, quirky feel. Much of the Austin's most noticeable growth has taken place in its urban core and the Central Business District.
Summary Surveying And Mapping Inc. has closed the biggest local funding round this year -- $122.5 million -- to hire more workers and buy other companies. CEO Samir Hanna said Friday the new investment will be used to hire additional workers coupled with an acquisition to expand SAM 's business into other geographic areas where potential clients are seeking the firm's services. Hanna said the his company has never completed a merger and acquisition and the new strategy will be done "strategically" and deliberately.
Summary The 2014 list of the top 25 residential developments tracks neighborhoods by number of housing starts during 2013 in our five-county area. Harris Branch , located off Hwy. 290 in Manor, poured 85 more slabs in 2013 than they did in 2012. Rough Hollow near Lakeway poured 67 more slabs in 2013 than they did in 2012.
Summary Federal officials informed medical device maker ArthroCare Corp. that it was granted early termination of the waiting period under the Hart-Scott-Rodino Antitrust Improvements Act of 1976 in connection with the company's proposed merger with the British Smith & Nephew PLC. ArthroCare is Austin's largest medical device business and reported $377.9 million in revenue for 2013. The company employs 270 workers in Austin and a total workforce of 1,800, according to the 2014 Austin Business Journal Book of Lists.
Summary A statewide networking group that launched for CEOs last year has scheduled a March 18 event in Austin. YTexas, which was founded in Dallas as CEOlink, is an invitation-only business group designed to connect business leaders and executives moving to Texas with their business peers. It launched an Austin chapter in June 2013 and plans to open a San Antonio chapter in June followed by a Houston chapter during the fourth quarter, founder and CEO Ed Curtis said.
Expand Image
Summary Melissa Alexis Jacobsen of Austin and Georgetown TX has been practicing Reiki energy healing for many years and explains that with all the confusion surrounding Obamacare and the perception of higher health costs many people are turning to her energy healing services for the first time in their lives. Reiki is excellent for tapping into areas of imbalance within the body. Melissa goes on to say, "it is so important to take control of your health and experience this mind-body energy connection that we all have. The longer we engage in this practice we notice that the body tells us the areas in our life that need attention long before something physical appears."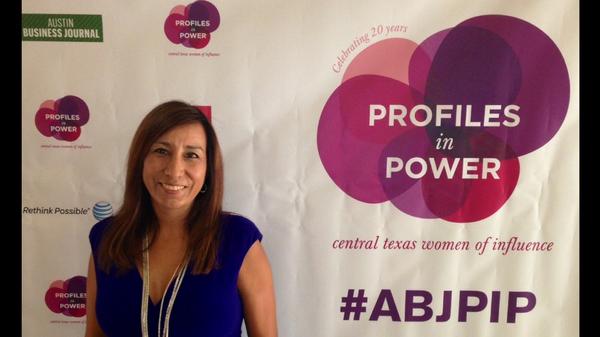 Expand Image
Mary is a nominee for the Austin Business Journal Profiles In Power Award. Very proud of her. #AbJPIP http://pic.twitter.com/Kbv1yEtXMH
See more...
See more...
See more...
See more...
Congrats to Springbox for being #1 on the Austin Business Journal list of web dev firms in Austin! http://t.co/kes7518USZ via @MyABJ
Spencer Coursen | People on the Move - Austin Business Journal http://t.co/zf8wgcabge via @bizjournals
Former ArthroCare execs get decades in prison for $750M 'epic tale of greed' - Austin Business Journal http://t.co/a2gj9M1qfA
Austin makes it easier to rent sidewalks, parking spaces for patio cafés - Austin Business Journal http://t.co/xjAjsx0rWE
What's going on? The Retail Connection execs in Austin tell all - Austin Business Journal... http://t.co/7LcYwuyRCV http://t.co/82Q1o45dP8
Is there more room for the inns in Austin? Yes, say the ULI experts - Austin Business Journal http://ow.ly/AQ5a7
RECA annual tax burden survey's disappointing news for Austin taxpayers - Austin Business Journal (blog) #Austin http://t.co/tyrzmQ93Hb
Austin Chamber unveils winners during 14th annual business awards - Austin Business Journal (blog) #Austin http://t.co/8XDcJr699X
WigWag in Austin raises portion of $1.3M financing - Austin Business Journal http://buff.ly/1ph1owU
Austin home automation startup raises portion of $1.3M financing - Austin Business Journal (blog) http://t.co/EGGlu7Wr87
See more...
See more...
See more...