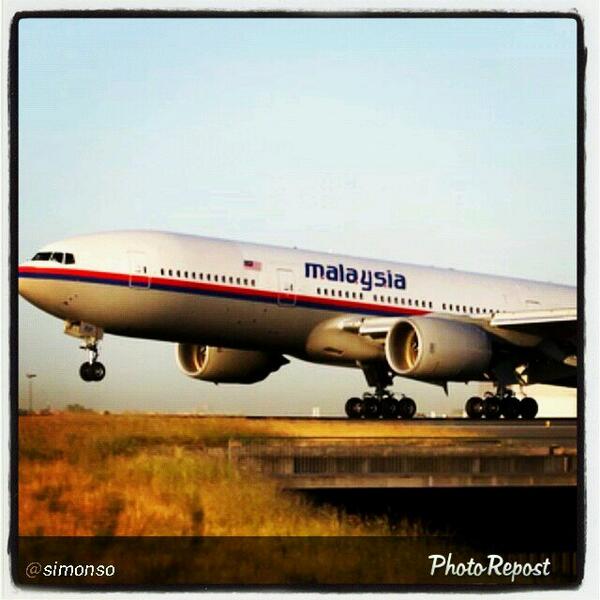 Did they ever found the missing Malaysian Airlines yet? I hope they're safe somewhere, praying for them! t.co/FfgyvtOUvU
The plane disappeared a day after the court decision against Mr Anwar while the jet was on its way to Beijing from Kuala Lumpur. On that day, the pilot was pictured wearing a T-shirt with the message "Democracy is Dead," and was seen attending the trial of Mr Anwar at a court in Putrajaya. By 9 pm of the same day, he left for the airport to fly the ill-fated jet.
Twenty-five nations from around the globe have contributed resources to the ongoing search for Malaysian Airlines Flight 370, which disappeared 11 days ago. "I found one and there appeared to be an object nearby. I don't know if it is the plane or not, but I figured I'd do my part and bring some awareness to the site, for the sake of all the families involved."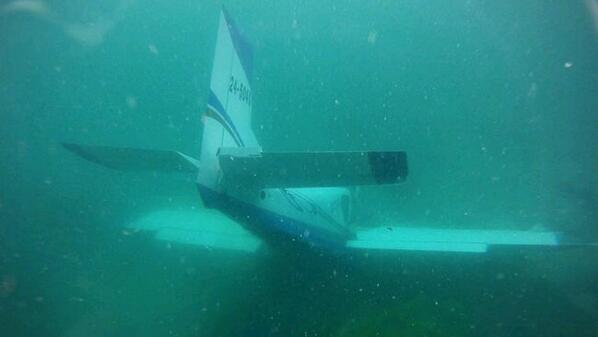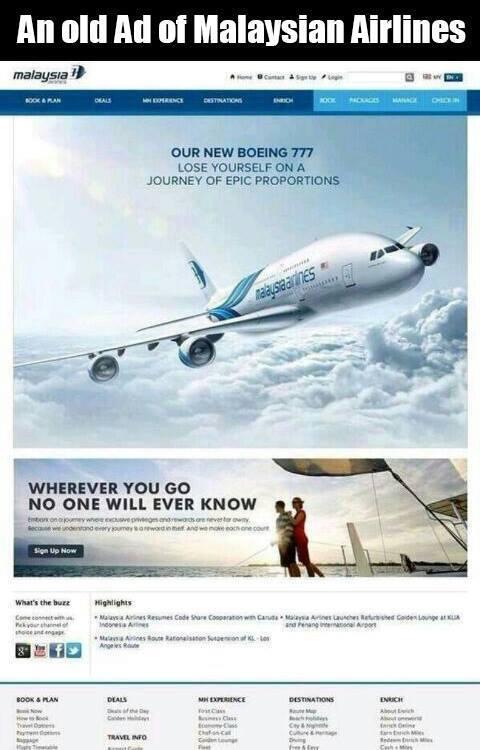 @mundodesconocio El Misterio del Vuelo Malaysian Airlines MH370 t.co/4Vz8cA0bK4
@AdBrilliance: Malaysian Airlines #MH370 (too soon?) is it bad that I giggled? t.co/4NRDcQjij0
The latest theory to emerge in the ongoing mystery of missing Malaysian Airlines flight 370 is that an onboard mobile phone was used to disable the plane's communications system and take over the controls. Airline security policy is episodal - quick to establish global policy on the basis of a single incident, and slow to dismantle that policy in the light of reflection Airlines have been slowly abandoning the long-standing ban on the use of devices in planes, with restrictions under review both in Europe and the US.
As dozens of nations continued to search for the plane, Malaysia 's New Straits Times newspaper reported that the Boeing 777 dropped to low altitude to avoid commercial radars. The revelation that the last communication from the cockpit occurred after the plane's communications systems were turned off has effectively confirmed it was deliberately sabotaged and has focussed police attention on the crew and passengers.
Malaysia Counselling Association counsellor Nazrul Azizi said they no longer wanted to be saddled with the mystery over the disappearance of flight MH370 as the prime minister's disclosure that the plane had been deliberately diverted had given them a new ray of hope. "Some families want to go home to take care of many things. "They still pray according to their religious beliefs to soothe their soul.
See more...