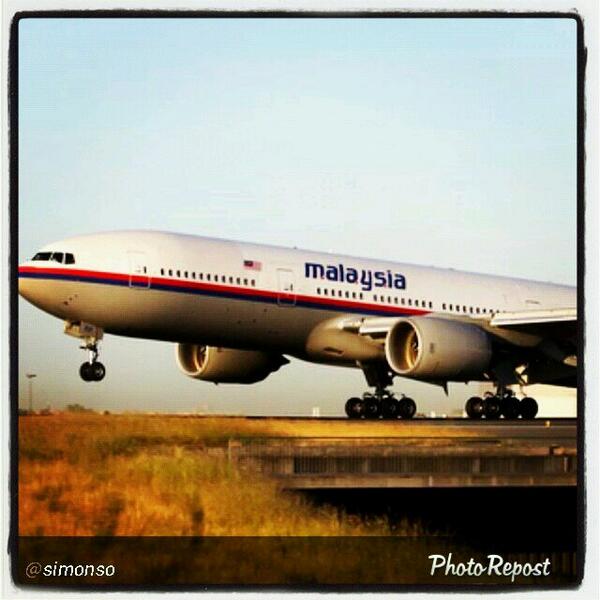 Did they ever found the missing Malaysian Airlines yet? I hope they're safe somewhere, praying for them! t.co/FfgyvtOUvU
BREAKING NEWS #MH370 FOUND Watch Live INDIAN OCEAN #MH370 FOUND INDIAN OCEAN WATCH LIVE CNN t.co/W7CysqHCk1
As each day passes with no word on what happened to Malaysian Airlines Flight 370, we get hungrier for information. But Malaysian authorities are accused of holding back on information, of putting out ....
Malaysian Airlines Flight 370: Did Cockpit Actions Show Disappearance Was No Accident? - ABC News Gerry Broussard Lisa Cernaro US going to rescue!
Could Malaysian Airlines Flight 370 Have Landed on a Tiny Island?
#MH370 shut down its communication system separately at 2 different times, suggesting it didn't crash in the sea t.co/u6cNHNRe4h
Ricardo Goncalves has a look at tonight's late edition of World News including the latest on the search for the missing Malaysian Airlines flight.
See more...
See more...
See more...
See more...
See more...
Expand Image
Summary I wake up after an incredibly long nite just#heartbroken after 100 days of protest & decades of abuse of power#Ferguson#LiveFree. Im heard a bit of resignation in the older adults, a sadness over the decades of problems.
Summary The Grand Junction Daily Sentinel reports (http://bit.ly/1rqFiVE ) 27-year-old Nathan Rolf Channing, of Fruitvale, was arrested Sunday. The deputies say Channing told them he was doing a trial run for a planned YouTube video and he thought it would "lighten the holiday spirit."
Expand Image
Summary Nixon (D) said more than 2,200 National Guard troops -- triple the number from a night earlier -- would take to the streets to prevent another round of arson and rioting. While Ferguson's mayor and Missouri's lieutenant governor bristled that authorities hadn't done enough to stop the rioting, others said the destruction to businesses was a case of anger spiraling out of control after a panel of jurors decided not to indict Officer Darren Wilson.
Expand Image
Summary The Los Angeles Police Department was on citywide tactical alert for the second consecutive day in anticipation of more protests. Police were holding the on- and off-ramps secure at the scene to prevent people from marching onto the freeway as happened Monday night.
See more...
See more...