[Aaron Lee Hobbs]: My beautiful girlfriends first Marathon I'm so proud of you Ashley Carter @shamrock marathon virginia beach, va March 16,2014
Expand Image
Ashley Carter has officially signed with the @PaRebellion ! #jointherebellion #NPF2014 t.co/E6ahUewrFV
Frozen do you wanna build a snowman cover: by Khloe Beth
Man check horse out. He can dance better than me
Leandra Ramsey Ashley CristiAnna-Cherish Ma Nichole QueenTae Imher Tremble Ansa Moon y???????? Lol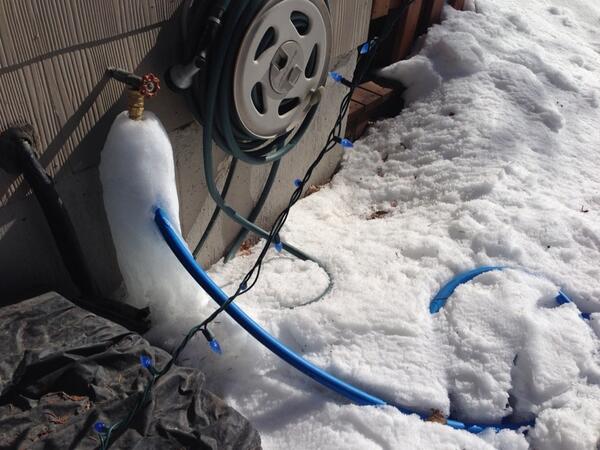 Expand Image
I'm going to take a wild guess and say this temporary hose line is frozen, like many others could this frigid weekend t.co/VFhQKE9IIq
I freakin love them NEW VIDEO! BEYONCÉ! why cover one song when you can cover her entire album?! ;) t.co/R5HqR9JNMY
See more...
See more...
See more...
See more...
See more...
Expand Image
Summary CLAYTON, Mo. Records at the St. Louis County Recorder of Deeds office show that 28-year-old Darren Wilson married Barbara Spradling on Oct. 24. Wilson, who is white, fatally shot Brown, who was black, on Aug. 9 following a scuffle inside Wilson's police SUV that spilled onto the street.
Expand Image
Summary And one precinct had not been counted immediately, leaving the outsome somewhat in doubt. The association objected to the use of the Alabama Trust Fund, saying the measure would would divert up to $74 million in payments from oil and gas royalties that would otherwise go to the fund over 20 years.
Expand Image
Summary This was during what I think of as my Mary Tyler Moore years, a decade in which I was single and had a good job, which afforded me a roomy rental apartment in a great neighborhood. Lately, I've been fixated on a black T-shirt dress, thigh-length, with a wide white horizontal stripe that I wore on a date with a guy who spoke baby talk on the phone.
Summary Katniss Everdeen took down Optimus Prime at the box office. "The Hunger Games: Mockingjay -- Part 1" opened with $121.9 million over the weekend, topping the record $100 million debut of "Transformers: Age of Extinction" to make the "Hunger Games" sequel the biggest opening of the year. "The Judge, The," Warner Bros., $551,293, 505 locations, $1,092 average, $45,339,013, 7 weeks. 18.
See more...
See more...