Unfortunate wording in old Malaysia Airlines advert! Where is this damn plane? http://t.co/aqkyOFU1t7
Stories
Buzz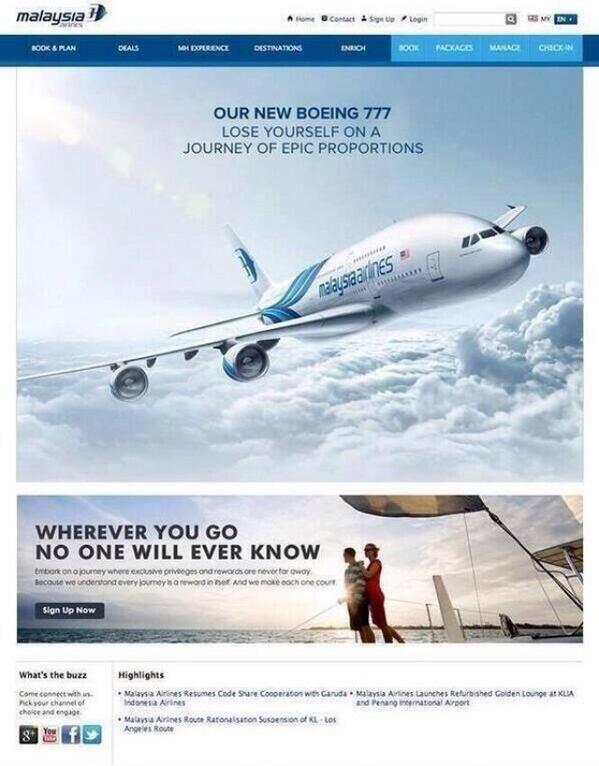 Expand Image
Police search pilot's home
Expand Image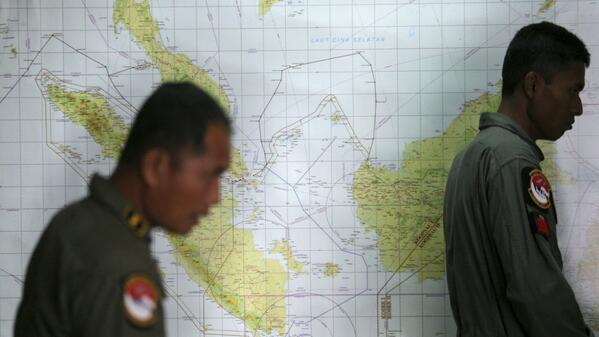 Expand Image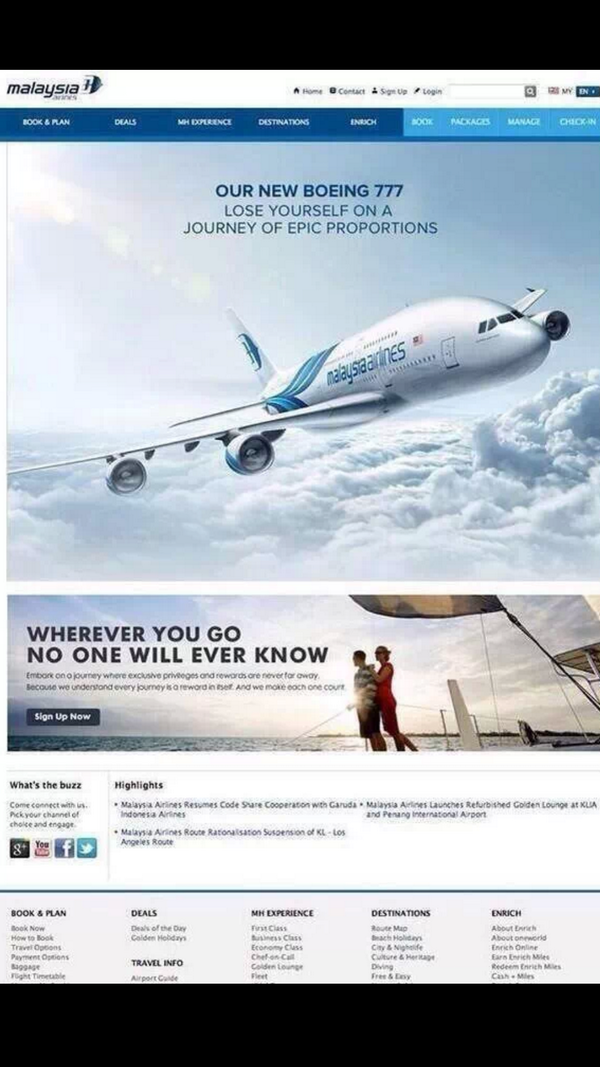 Expand Image
Caught on CCTV: Pilots of doomed Malaysian Airlines flight walk through security for the final time before take-off: CCTV footage captures Captain Zaharie Ahmad Shah, pilot of the Boeing 777 flight, being frisked while walking through security at Kuala Lumpar International Airport.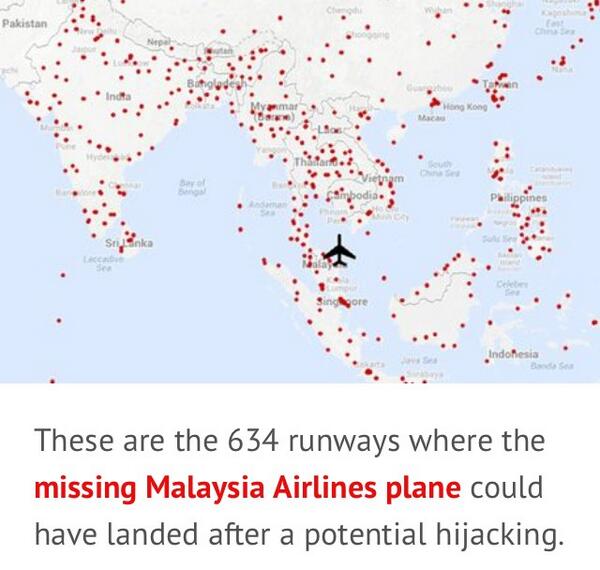 Expand Image
See more...
See more...
See more...
See more...
Relatives of three people killed in the downing of Malaysia Airlines Flight 17 plan to sue Ukraine €1m each for negligence....
"@acapcami: Support for @MAS has never wavered. 7th flight with them this year. May He ease. Bye bye Malaysia." Good on you, son! Proud of u
Business Class Food in Malaysia Airlines Domestic FlightMalaysia Airlines Boeing 737-800 Series at KLIA These are some of the food served by Malaysia Airlines in their domestic flight. Not bad but still there are a lot of rooms for improvement especially on presentation. Taste is ok especially for flights out...
Dear malaysia airlines, from the bottom of my heart, fuck you. I withdraw support towards you.
#MH370 Malaysia Airlines deserted by travellers and cabin crew - http://t.co/PD0zZoK65w http://t.co/2Q3PG1Fdvf #MH370 #Somalia
Malaysia Airlines Flight #MH370: #PrayForMH370 Continue As Search & Rescue Teams Scour The Globe For Missing Airliner http://t.co/GlMP6dk2Vh
10 days more### C U BOHOL****** MALAYSIA AIRLINES DXB MALAYSIA MALAYSIA TO MANILA
See more...
See more...
See more...