Unfortunate wording in old Malaysia Airlines advert! Where is this damn plane? t.co/aqkyOFU1t7
One of the objects spotted by satellite imagery was 24 meters (almost 80 feet) in length and the other was 5 meters (15 feet). Young said the depth of the ocean in the latest area, which is south from where the search had been focused since Monday, is several thousand meters (yards). Middleton also said the ocean to the west and south of Perth where the objects were spotted is notoriously stormy.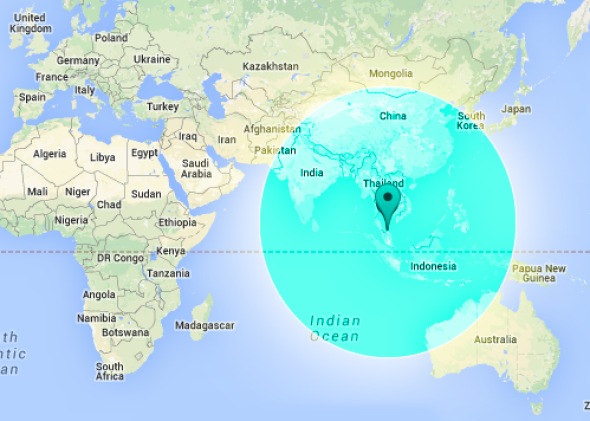 #BreakingNews | Norwegian ship reaches area where debris of missing Malaysia Airlines jet #MH370 may have been spotted read.ht/cvm
[FULL] Malaysia Airlines Flight 370 debris FOUND near Australia Waters
Australian Maritime Safety Authority releases map showing cumulative search areas for missing Malaysia Airlines jet in S ...
Aircraft and ships are trying to locate two objects in the Indian Ocean spotted via satellite imagery that may be relate ... usat.ly/1iG6vl6
2 Large Pieces May be Connected to Missing Malaysia Airlines Plane
See more...