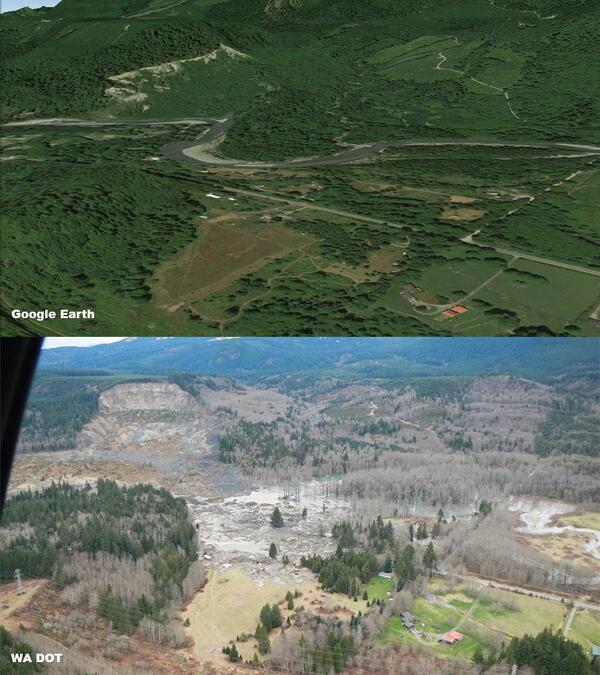 PIC: BEFORE & AFTER deadly, massive mudslide in Oso, WA. [via WA DOT/Google Earth & @chrisdolcewx] | #WAwx http://t.co/XCwNnGIV5X
Stories
Buzz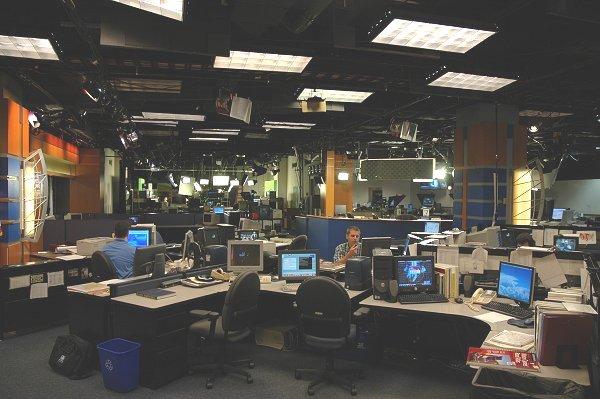 Expand Image
Here's a 2005 #tbt. I've showed this pic before. @chrisdolcewx & me working the PD and PS shifts @weatherchannel. http://pic.twitter.com/vH8w394l66
Expand Image
Summary COLLBRAN, Colo. -- Crews are searching the bottom edge of a massive mudslide in western Colorado for three men who went missing after checking on damage from an initial slide. Sheriff Stan Hilkey said the search has been hampered because only the lower third of the slide is stable. At the edges there, the mud is 20 to 30 feet deep.
Summary Residents near Mesa County, Colorado heard "a noise that sounded like a freight train," signaling a massive mudslide Sunday morning, according to officials at the Mesa County Sheriff's Office. The only people believed to have been in the area were three well-known locals : Clancy Nichols, 51, his son Danny Nichols, 24, and Wes Hawkins, 46. The Hawkins family owns much of the private land that the mudslide affected, and the Nichols family lives on ranches in the area.
Raw Footage Chopper View Shows Size of Massive Mudslide in Colorado: przez @YouTube http://youtu.be/ZIpDe3silGM
Expand Image
Summary COLLBRAN -- Residents along Salt Creek Road were loading up horses Wednesday, lining up a moving truck for a 127-year-old grand piano, boxing up baby pictures and reassuring anxious relatives by phone that they were keeping a close eye on the huge landslide on the mountain above them. Geologists, hydrologists and engineers have been working with local experts such as Pudge Cox to try to get a better handle on how the slide might behave from here on out. A big unknown affecting that is how deep the lake is at the top.
Summary The governor flew over the half-mile-wide by 3-mile-long slide in a Colorado National Guard helicopter Saturday. The slide, which was triggered Sunday, is about 11 miles south of Collbran. Authorities are studying the site on a northern face of Colorado's Grand Mesa to understand what triggered the event.
Summary Flood Warning issued May 31 at 2:07AM MDT expiring June 1 at 12:00PM MDT in effect for: Larimer. Flood Advisory issued May 29 at 4:25PM MDT expiring May 31 at 4:25PM MDT in effect for: Eagle. Fire Weather Watch issued June 1 at 2:38PM MDT expiring June 3 at 9:00PM MDT in effect for: Archuleta, Dolores, Hinsdale, La Plata, Montezuma, San Juan.
Summary Pune - At least 15 people are believed to have been killed and dozens are thought to be buried under mud and debris after torrential rainfall causes a massive mudslide. As of 5:30 p.m. local time on Tuesday, officials with the India Meteorological Department recorded 22.4 mm rainfall in Pune, while residents in Mumbai saw 18 mm of rainfall. Indian news media is reporting that the torrential rainfall has caused two lakes in the Pune province to overflow, resulting in a massive mudslide in the village of Malin in Ambegaon.
Summary An entire village has been buried under a massive mudslide. Torrential rains in rural western India have triggered the landslide that killed 17 people as it swept away scores of thatched huts and brick houses. Rescue teams and locals pulled people out of the deep mud 60 km from the city of Pune.
Expand Image
Summary A massive mudslide triggered by heavy rains has killed at least 16 people in central Nepal as several dozens more are feared buried. Reports say at least 150 people are still missing after the disaster. "We have no chance of finding any of the missing people alive under this pile of debris," Head of the Department of Natural Disaster Management Yadav Prasad Koirala said on Sunday.
See more...
See more...
See more...
See more...
See more...
See more...
See more...