Bringing together BeagleBone/DigiX sensor network! #IoT #arduino #nodejs
Arduino DIY Sensor Kits for Indoor and Outdoor Gardening. Cooking Hacks , the open hardware division of Libelium, today announced the immediate availability of a new Open Garden hardware platform to monitor the growth of plants, no matter where they are. The platform is based on Arduino and consists of three different plant growing kits that use sensors to control the state of the plants, whether indoors or outdoors.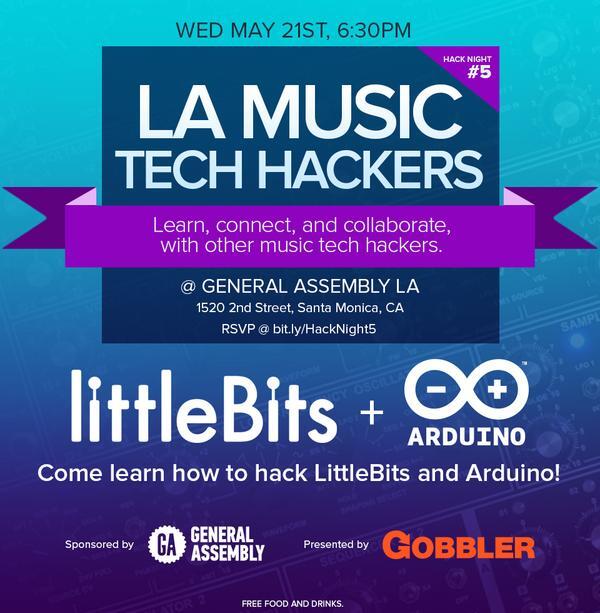 For this month's hack night, we're joining forces w @littlebits & @arduino LA! Info & RSVP @
New YouTube video: iMinds-DistriNet uses the LooCI middleware and @arduino sensors to tackle real-world problems:
P Cubed: a 3D-pong game made with a Leap Motion, Arduino, & custom LED cube: More here: #HCIL
Build a Temperature, Humidity, and Smoke Alarm System with an Arduino
Build a Temperature, Humidity, and Smoke Alarm System with an Arduino
My first CLI written in #nodejs: Create remote repositories on GitHub and Bitbucket from your command line: #webdev
A new Arduino robot called the Lil'Bot has been created to provides makers, hobbyists and teachers something a little different than the standard Arduino robots currently available. The Lil'Bot Arduino robot supports Linux, OS X, and Windows computers and the Arduino Uno compatible control board is programmable through the USB connection and the robot includes front, right and left obstacle detection using IR LEDs.
Maker Faire Roma Arduino for leds (Robert from …: @PartFusion youtu.be/A0vDkCiZle0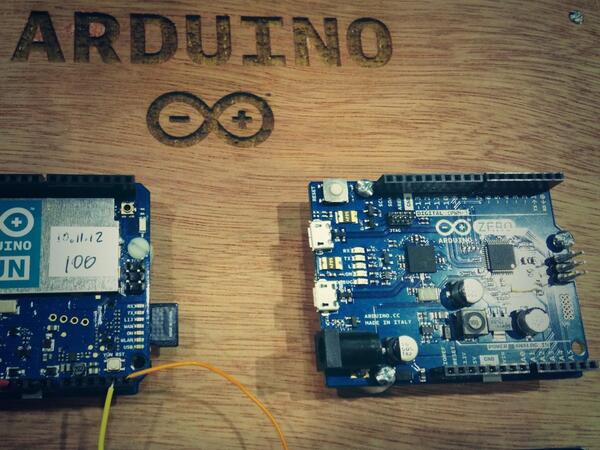 There it is folks! The @Arduino Zero in the wild. Come see for yourself in Booth #204/205! #AtmelMakes #MakerFaire pic.t ...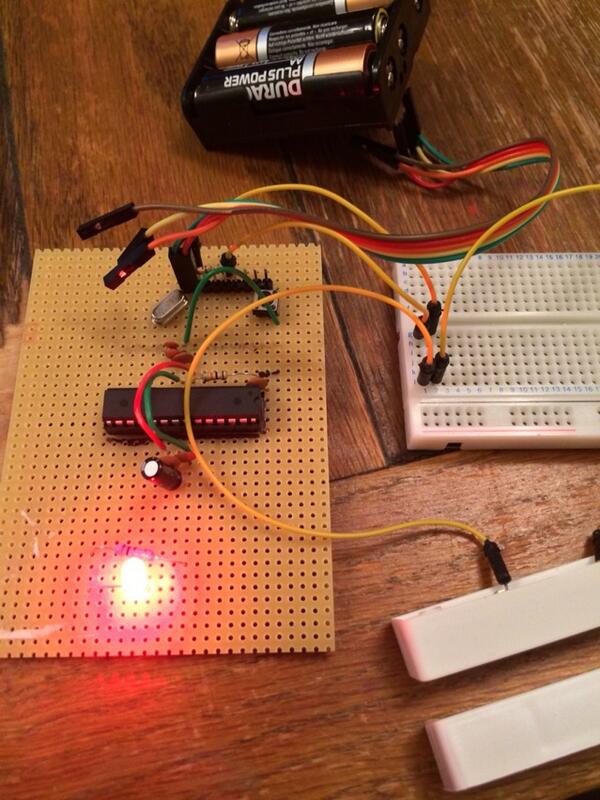 v0.9 Toilet Engaged Indicator. Soldered to a single strip board using @ShrimpingIt hand-rolled Arduino instructions pic. ...
I've just backed this cool project: Arduino Project Handbook sur @indiegogo @ArduinoHandbook pic.twitter.com/0yiVcpPePW
See more...