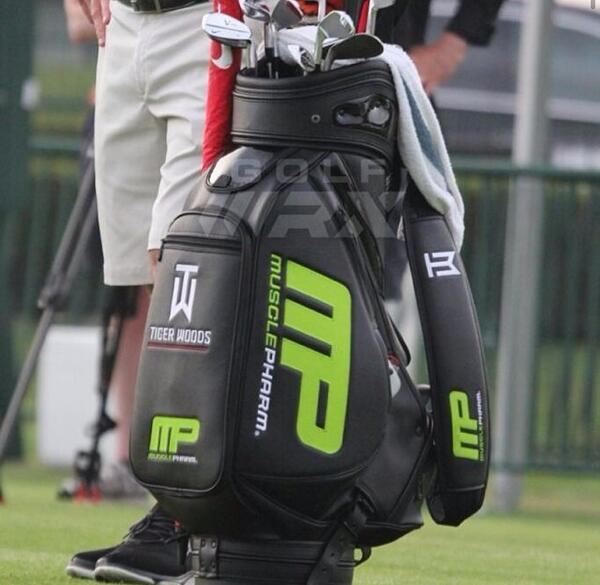 @TigerWoods new golf bag is sick! #MP #playhardtrainharder http://pic.twitter.com/LGcMp9zqNJ
Stories
Buzz
WATCH: Remember when Tiger Woods won #TheOpen at Royal Liverpool? In 22 days, he'll be back. http://youtu.be/0JjE8kGrero
PROOF of MK Ultra mind control of Tiger Woods, Michael & LaToya Jackson ...: via @YouTube where's Statueof Liberty ? http://youtu.be/EzIvDI6B908
I liked a @YouTube video Tiger Woods' apology read by the Worlds Fastest Female Talker - Fran Capo http://youtu.be/6q7q8CGc2Rw?a
Exclusive: Claude Speeed - Tiger Woods http://youtu.be/OSjlQv6pGQ8
I liked a @YouTube video tIGER wOODS COMMERCIALS http://youtu.be/j6nyBOgX0Gs?a
Tiger Woods - 2000 U.S. Open Final Round #golf http://youtu.be/3dWBRECczAc
Tiger Woods - 2000 PGA Championship recap #golf http://youtu.be/Kp46JVEvx8E
I added a video to a @YouTube playlist Tiger Woods: How To Fix Tiger's Swing http://youtu.be/jYrgK2oPIhY?a
I liked a @YouTube video from @s1mplycom83d GTA Online Funny Moments (Tiger Woods Affair Skit) (GTA 5 Funny http://youtu.be/Ic0NrjMdJwY?a
STAY TUNED (TV's Unforgettable Moments) - Episode 34 - Tiger Woods At The 1997 Masters via @youtube http://youtube.com/watch?v=V2j3VM…
I added a video to a @YouTube playlist Grand Theft Auto 5 | #3 | The Next Tiger Woods?? http://youtu.be/r2TWYWm5lqE?a
See more...
See more...
See more...
See more...
Rory McIlroy and Tiger Woods debut the Nike Vapor Iron family http://t.co/eAMfFtdwzq
Tiger better off without coach, says Els: File: Ernie Els feels Tiger Woods could still challenge... http://t.co/OsEx0dEgWz #RoryMcIlroy
Tiger Woods splits with swing coach - Tiger Woods announced Monday that he is ending his... http://t.co/jiKD4HB7Kf #SeanFoley #TigerWoods
Just bought Tiger Woods 09. Now there coming out with Tiger Woods 10. I have to keep up with things since now I going to have a collection
Tiger Woods' Failing in 2014 Isn't Coach Sean Foley's Fault http://t.co/FnsC7cOZrP
Who will be Tom Watson's Ryder Cup picks, plus Tiger Woods' next swing coach in the Van Cynical Mailbag http://t.co/UW8G7jIyjv
Tiger Woods won't be reuniting with Butch Harmon, says Butch Harmon http://t.co/Cgj2OlQxLA
TIGER WOODS, RORY McILROY & NIKE GOLF INTRODUCE THE NEW VAPOR IRON FRANCHISE http://t.co/5FG2EHkXbz
Facebreakers with Tiger Woods & Rory McIlroy: http://t.co/gWnP7mevJn
Tiger Woods, Sheldon sidelined much of this year with back problems, will http://t.co/oJn4vxRSUB
See more...
See more...
See more...