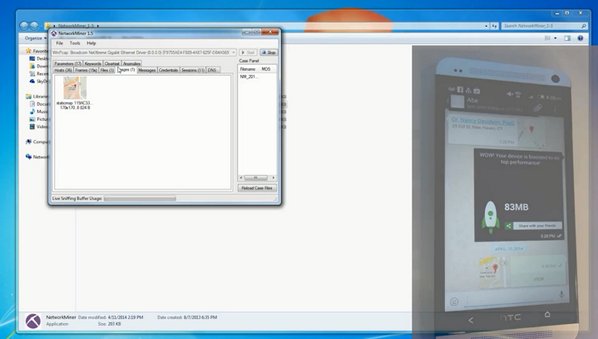 WhatsApp #security Flaw leaves User Location Vulnerable to Hackers and Spy Agencies http://t.co/KMAFUdFZZR http://t.co/Xd9akXowSS
All Stories
Expand Image
Summary Speaking to an industry conference in Tampa, James Clapper detailed a litany of challenges he said have hit the $45 billion-per-year U.S. intelligence-gathering effort, from U.S. budget turmoil and the Syrian war to leaks by former National Security Agency contractor Edward Snowden.
Expand Image
Summary A new email service that protects its users from the prying eyes of the NSA and other spy agencies has gone online. It will also mean Lavaboom will be unable to handover unencrypted mails and codes to government agencies if they request them.
Expand Image
Summary Russia granted Snowden asylum last year, and he still lives somewhere in the country. The Russian leader claimed his nation's spy agencies "do not have the money to do so like the U.S. does." Putin added that the efficiency of the effort -- and its damage to privacy -- was limited by the sheer inability to process such a huge amount of data.
Expand Image
Summary Last Monday, my Washington Post colleagues celebrated winning the Pulitzer Prize for public service along with the Guardian newspaper for their reporting on Edward Snowden's revelations about the National Security Agency. Thiessen, who writes a weekly online column for the Post, hosted an event at the American Enterprise Institute devoted in large part to denouncing the Guardian, the Post and the Pulitzer committee for their actions.
Expand Image
Expand Image
Summary With revelations about mass spying and a crippling widespread security flaw affecting two-thirds of the Web, it's little surprise services and devices that put security and privacy before all else are seeing a groundswell of support. "On the system that we're going to ship, all of your data will be on your own timeline, in a single place that you own. The canonical location of the data will be a place that you own; your personal cloud," Balkan says.
Expand Image
Summary It's not clear whether any apps in the Google Play Store, or anywhere else, have already used this particular security issue to steal data from users. The company also said that apps with this phishing feature could work on many other devices, including smartphones and tablets that don't use the "Launcher" functionality in AOSP - the company tested a Galaxy S4 running Android 4.3, a HTC One on Android 4.4.2 and a Nexus 7 running CyanogenMod 11, coming up with the same results.
Samsung Has Same Security Flaw As iPhoneI love how #android fans were bashing at Apple fanboys when they discovered that the iPhone 5S was capable of being unlocked by a thief, but Samsung has the same issue. +Samsung Mobile USA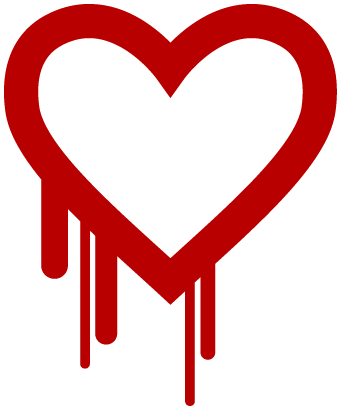 Expand Image
Expand Image
Summary The RCMP said in a statement that they have arrested 19-year-old Stephen Arthuro Solis-Reyes and charged him with two hacking-related charges over an incident that led the Canadian Revenue Agency to shut its website for five days. .
Summary If this story from the Calgary Herald holds up, it will be among the first documented instance of a hacker exploiting the Heartbleed Internet security flaw - currently festering on hundreds of thousands of websites - to steal sensitive information:.
See more...
See more...
See more...
See more...
See more...
Summary GLENDALE, Calif. A federal indictment unsealed Thursday charges Angela Avetisyan of Glendale with fraud and conspiracy. Authorities say Avetisyan was Glazer's office manager and co-owned a Los Angeles home health care agency. The indictment alleges that the two created phony prescriptions and documents used to bill Medicare for home health services, hospice services and items such as power wheelchairs that were unnecessary or never delivered.
Summary Police said Guruardas Singh Khalsa filmed himself and some 50 other riders popping wheelies and standing on their bike seats at speeds upwards of 70 mph (113 kph) on the San Francisco Bay Area freeway on Oct. 11.
Summary CALIFORNIA, Pa. California University of Pennsylvania immediately suspended the players Thursday and told the state athletic conference the Division II football team won't play Saturday against Gannon University. The players are jailed on charges of aggravated assault, recklessly endangering another person, harassment and conspiracy to commit aggravated assault.
Summary After a phenomenal success of Dance India Dance North America 2013 and Dance India Dance Little Masters North America 2014, with more than 20,000 videos, 2 rounds of ground auditions across 16 cities, and topping the ratings chart, Zee TV Americas is all set to open doors for DID Super Moms North America.
See more...
See more...