Summary The Oregon Department of Administrative Services said Monday that Sharon Sweet got $310,000. Sweet said the DA created a hostile work environment for employees who exercised their right to protected speech. The Bend Bulletin reports that since 2005 the department has paid about $1.7 million in claims on employment-related lawsuits filed against all Oregon district attorneys.
Stories
Buzz
Expand Image
Deschutes County, Oregon http://pic.twitter.com/a0j1MqXF0R
Enjoyed attending the Deschutes County Fair and talking with Oregonians about their concerns over our future: #ORSen http://youtu.be/WIvMK0XeEWw
Summary A man who robbed a Bend bank in June will serve 2-1/2 years in prison, the Deschutes County District Attorney's Office announced today. Gary Kent Peterson, 46, of Mitchell, robbed the Columbia Bank branch on NE Third Street on June 16.
Summary Last week, former Deschutes County sheriff Les Stiles was sworn in as the new interim chief. Stiles told NewsChannel 21 on Tuesday that the department is still recovering from recent turmoil. "There's been a lot of pressure and stress. Being named in a lawsuit is tough. There's a lot of things going on," Stiles said.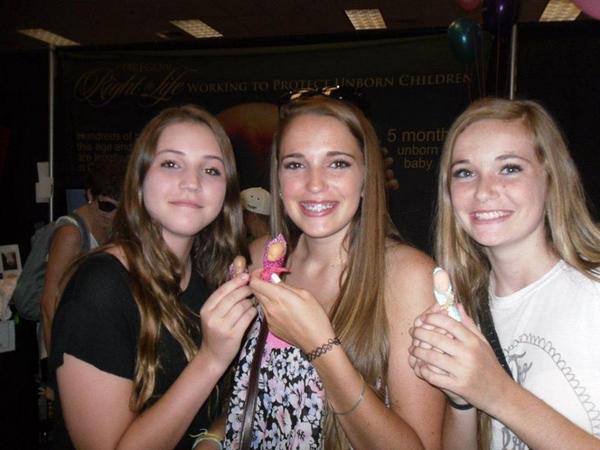 Expand Image
Deschutes County Fair booth photos are in! So happy to be changing hearts and saving lives! http://pic.twitter.com/LJfLhezkcQ http://on.fb.me/1veHUsr
Summary A suspected telephone scammer is impersonating employees of the Deschutes County Sheriff's Office, the sheriff's office said in a news release today. On Tuesday, a local resident called the sheriff's office to report a call from a "Lt. Jerry Gamble," who told the resident a warrant had been issued for their arrest for missing jury duty.
Summary SALEM -- When Deschutes County Sheriff's officials asked the federal government for free, military-grade equipment, they said it would be a fiscally responsible way to get the gear they know people in Central Oregon already own and have wide access to. Capt. Erik Utter of the sheriff's office said Wednesday the equipment from a federal program that sends free gear to agencies across the country "provides our deputies with the equipment that they need to have to be prepared for the (danger) that they may have to confront."
Summary Deschutes County home prices continued to increase in value in the second quarter, rising 19 percent quarter over quarter, according to federal housing data released today. The increase gave the Bend-Redmond Metropolitan Statistical Area, which comprises all of Deschutes County, the eighth-highest rate of home-price appreciation out of 276 MSAs nationwide, according to the Federal Housing Finance Agency's All-transactions House Price Index.
Summary Deschutes County's rising home prices ranked it once again among the nation's housing markets with the greatest price appreciation in the second quarter, according to data released Tuesday by the Federal Housing Finance Agency. Statewide, the number of eligible homeowners dropped 77 percent during the same time period. The program's popularity accounts for some of the drop in numbers.
Summary The annual performance management review of the Deschutes County District Attorney's Office revealed a growing caseload and difficulties with record storage. Early next year, the office will present its funding requests to the Legislature as a new session gets underway. The presenters acknowledged the breadth of the changes the office would like to make.
Summary One of five defendants convicted in the 2001 murder of Redmond resident Barbara Thomas is awaiting a resentencing hearing in Deschutes County Circuit Court. Although Link did receive a life sentence without parole, he had other options during initial sentencing, according to Mike Dugan, who was Deschutes County district attorney from 1987 to 2010. Link could have been found guilty of first-degree murder, which could have resulted in a sentence of life imprisonment with a minimum of 25 years, or guilty of aggravated murder and given a sentence of life imprisonment with a minimum of 30 years.
Summary Deschutes County DA-elect John Hummel is pursuing an ambitious goal. "He's not contacted me since the election." Flaherty said that he's been working with his team of deputy DAs to prepare memos, a PowerPoint presentation and a flowchart to outline the responsibilities and what he describes as the "breadth" of the responsibilities of the district attorney.
See more...
See more...
See more...
See more...
Historic Landmarks Commission Offers Tour of Sisters Historic Sites The Deschutes County Historic Landmarks Commission will visit a number of historic sites in Sisters Country on September 9, including stops in downtown Sisters, Camp Polk Military Site, Cemetery and Homestead, Freemont's 12 Mile Tree Blaze and Tumalo Dam. For those interested in attending, a detailed agenda with meeting times and locations can be found at: www.deschutes.org/Community-Development/Historic-Landmarks/Historic-Landmarks-Tour.aspx There is no cost; however anyone interested in attending needs to provide their own transportation and lunch. For more information, please contact Deschutes County Principal Planner Peter Gutowsky at (541) 385-1709 or by email, peter.gutowsky@deschutes.org.
Book Review: Deschutes County meadow opens a window on past, future Morgue Monday Book Review By Bill Andrus... http://t.co/CHt5GExnKF
Expand Image
Enjoyed breakfast with the Deschutes County Republican Party. Great way to kick off the day in Bend! #ORSen http://t.co/GgSh5x5jpv
Sour beer, cream ale, fish & chips @pelicanbrewery w my girl lilaatethis #sourbeer #oregon #beachday @… http://t.co/bpoNMAjDGN
Those look like Oregon Duck nails. Very nice. RT @lolojones got me feeln' some type a way http://t.co/ySlWxI87Hn
Enjoying the Last few days of summer. We all know how #oregon is in October💦 http://t.co/p3KR1YN7hC
The story behind Gert Boyle's $100-million gift for cancer research at Oregon Health & Science University http://t.co/rBuR9oqfFB
Another beautiful Labor Day doing the Fruit Loop in Hood River County, Oregon. Bought 16 lbs of Honey Crisp Apples! http://t.co/6lY0GkKYum
Fail A Background Check, Face State Police Investigation in Oregon http://t.co/b7WonuL1MN
Supporting Local Beers and Local Brides at Seven Brides Brewing in Silverton Oregon http://t.co/DHkctHnlKt #Oregon #craftbeer
See more...
See more...
See more...
Trending Now
Most Popular This Week