Story
Buzz
Gallery
Buzz
Sometimes you have to go through a Juan Pablo to get to a Josh... ya feel me?
Retweet
"@ccannon: Hey @AndiDorfman, if Juan Pablo did that to you, you would have been worse to him than Nick was to you. #belowthebelt #BOOM"quote
Retweet
You know what would be awesome is if Juan Pablo popped out of a bush and gives Andi a "essssssokay" pick your "special 1" #bachelorette
Retweet
Watching the bachelorette finale.. Better see Juan Pablo come in! #blaghh
Retweet
And meanwhile, Juan Pablo and Nikki are still unengaged #TheBachelorette
Retweet
It's ironic that Andi scolded Juan Pablo for leading her on after the fantasy suite when she did the same thing to Nick.. #TheBachelorette
Retweet
at least Juan Pablo picked a girl from Kansas City 👌 #ChiefsKingdom
Retweet
Lol at the difference between josh and Juan Pablo in the after the final rose episode
Retweet
See more...
See more...
Story
ETonline
Summary "Thanks for these INTERESTING 4 months of HIDING, now that the CHARACTER of 'The Bachelor' is OVER, it is time for US to live our life for REAL. te ADORO," he wrote. But despite showing his softer side with this latest video, Juan Pablo has clearly been sticking to his defiant attitude since ending the show.
Related Stories
Summary Who needs an engagement? Nikki and Juan Pablo were spotted getting cozy at an event in Miami on March 11 -- so apparently he doesn't need to put a ring on it to make her happy!. "They were very affectionate and walked in hand in hand, and he had his arm around her most of the night,"the source said. "They looked like a really fun and friendly couple and were really into each other."
Summary Ryan McDill, Nikki Ferrell's ex-boyfriend, in a Facebook photo from November 2013. Photos of the pair on Nikki's Facebook page suggest they attended school together. "Finally, a break from school. Lake day," she wrote in a caption for a photo dated September 2012.
Summary Juan Pablo has been branded the 'most hated Bachelor' in the show's history. Musical accompaniment: The video is set to a song of the same name by the band Camila. Romantic setting: Juan Pablo and Carla with a backdrop of the sunset.
Summary "I read them all to see if there is something true, honestly. They're crap. It's funny. One magazine said I would take [ex-girlfriends] to okay but not fancy restaurants and buy them wine. I haven't bought a bottle of wine in my life. I don't drink," Galavis told People in its latest issue. "It's been a struggle not to be able to defend him as a girlfriend should. It's been hard, but I'm here to support him," she told People. "If you're looking for someone, and I was, I'm going to tell somebody right away how I feel, because I'm not going to waste their time or my time. I was just being myself. If I don't feel it, I don't, and I'm going to send you home," Galavis, 32, said.
Summary "I lost respect for you ... I thought I knew what kind of man you were. But what you just made me go through, I would never want my children having a father like you," Clare told Juan Pablo as she stormed off. Instead of reacting, he was expecting her to just walk away. "It was very tough for me to say goodbye to Clare, but she made it easier with her reaction. She was expecting me to propose, I get it, but you don't have to come at me like that," he says.
Summary Juan Pablo Galavis might not have the greatest reputation, but fellow Bachelor alum Ben Flajnik is still momager approved!. The pair hit up Nobu for dinner in L.A. then made their way to Beyonce 's Mrs. Carter Show World Tour concert at the Staples Center, capturing their adventures in a series of "date night" selfies. But the wine lover isn't romantically involved with the wine maker!
Summary In this week's installment of Who Wore It Best?To say Juan Pablo Galavis needs an image makeover is on par with suggesting Vladimir Putin seems a bit weird sometimes. It's obviously a shock that a paragon of romance and tasteful restraint such as The Bachelor should find itself fronted by a sleazy jerk, but Galavis took the cake, crawled inside it, and jumped out again: spent his season hiding behind a language barrier, slut-shaming girls he slept with, and basically embarrassing anyone who has ever spoken a word of Spanish, played a minute of soccer, or even just turned on ABC.
Summary 'The Bachelor' Host Chris Harrison Dishes On Juan Pablo's Behavior. To describe the season finale of the dating competition as awkward and uncomfortable is a serious understatement. After one last date with Clare Crawley, the most hated bachelor in the history of the program decided to hand over the rose of Nikki Ferrell.
Summary It turns out that John Mayer is a big fan of ABC reality show The Bachelor; going into detail on Instagram with his analysis of its controversial frontman Juan Pablo Galavis. The former soccer player courted drama throughout the recent season; peaking at the finale when he offended the runner-up and refused to tell winner Nikki Ferrell that he loved her.
Summary Juliet Litman and David Jacoby close the book on The Bachelor's Juan Pablo and celebrate Brian from Real World. , which you should subscribe to on our Grantland Podcasts channel right now. (Or you can still subscribe to the Grantland Network on iTunes, we're easy like that.).
Gallery
Grid View
Juan Pablo & Nikki Ferrell Show Tons Of PDA On Sexy Miami Date
'Bachelor' star Juan Pablo calls Clare 'childish' after finale breakdown
Kris Jenner and Ben Flajnik Hug It Out After Lunch Date--See the Pics!
Amor @Nikki_Ferrell, glad that we stay TRUE to ourselves and we are REAL... This is for YOU... http://t.co/pGlpIrkVAX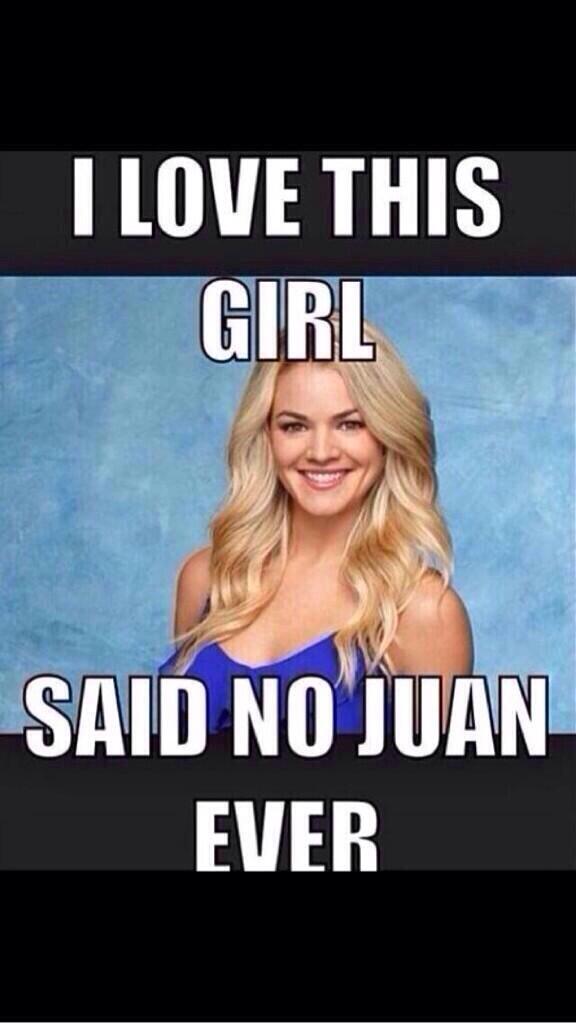 Juan Pablo and Nikki everyone 👏 http://t.co/n1NuM3qhhl
I liked a @YouTube video http://t.co/2ngLdKqTIZ Adventure Club & David Solano ft. Zak Waters - Unleash (Available April 2)
Jimmy and Guillermo Search For Austin's Best BBQ
I liked a @YouTube video from @sarinha_3 http://t.co/XYsQcBUa3P ORDEN EN MI CASA! | EP.14 | MUNDO PORCINO TEMP.2
See more...