Summary Anat Ronen , the artist behind the beautiful mural, painted it in May earlier this year at the Avis Frank Gallery in Houston, Texas. Rosie the Riveter is a representation of the American women who worked in factories during World War II. Here is Ronen as she begins to paint the mural.
All Stories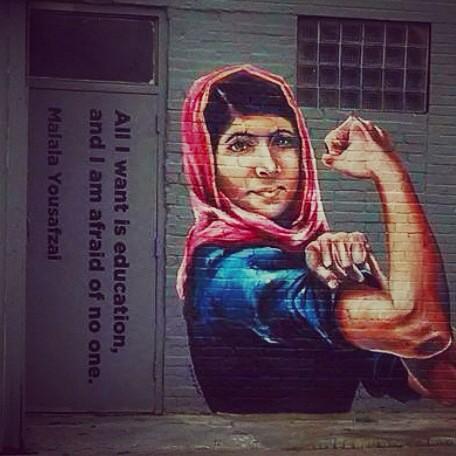 Expand Image
Anat Ronen's mural Yes She Can!" melds Malala Yousafzai's face together with signature features of World War II icon http://pic.twitter.com/oGyhVl754e
See more...
See more...
See more...
See more...
See more...
Summary Current Mayor Will Flanagan is facing a recall effort. The district attorney says Fall River is in ''turmoil'' and that ''managerial competence, integrity and civility need to be restored'' to the city.
Summary The stoppages mainly affected the transport sector, with train and public bus travel disrupted and the budget airline EasyJet warning of possible cancellations after the USB union called a 24-hour strike. The protests were a prelude to a larger series of rallies called by Italy's biggest union, the CGIL, on Saturday.
Expand Image
Summary With a flair for cultivating long bouncy hair and a love of high-performing hair products, Gambone was my first and only thought when it came time to protecting my hair from the unkind and often downright miserable elements of the fall and winter.
Summary Yet, they're incredibly less likely to get the disease than to get sick worrying about it. "The worry that people are being subjected to as a result of the hysteria around this is probably doing more damage than the actual disease," said E. Alison Holman , a professor at the University of California , Irvine, who studied the health effects of populations worried after watching coverage of the Sept. 11 attacks, the Boston Marathon bombing and Iraq war.
See more...
See more...