Summary Over the last three years, we've seen an increasing number of tech IPOs - many from consumer-facing companies that we've long known were headed for an IPO. Zuora was among the first few to recognize the shift toward a subscription economy and the need for a billing service that is not only easy to integrate but also highly scalable. Zuora is the most likely product that is used by nearly all the companies in this article, meaning that it has been part of the success of an entire generation of SaaS companies.
Stories
Buzz
How big is India's opportunity? Know from one of the sharpest minds of our time.UdayKotak in conversation @CNBC_Awaaz- http://youtu.be/tbzP0wD6uZE
How to Install the BBX iPos on your PC for your transactions: via @YouTube http://youtu.be/Z9SPonjsz2s
iPOS for Infor SunSystems Client Research presentation from the 2014 Conference. Watch now! http://youtu.be/r0YUy3BEOk0?a
The 2nd Machine Age presentation from the iPOS for Infor #SunSystems conference. http://youtu.be/JH0xsN4MzMk?a
Presentation: iPOS for Infor #SunSystems Conference Right Implementation Approach http://youtu.be/pz7dvGenmrs?a
Challenges of Change Management presentation iPOS for Infor #SunSystems http://youtu.be/ADXsoeCqvS0?a
Expand Image
@nvca: Halfway through 2014, the number of venture-backed #IPOs continues at a strong pace via @WSJ. http://pic.twitter.com/dNlv6Hasjy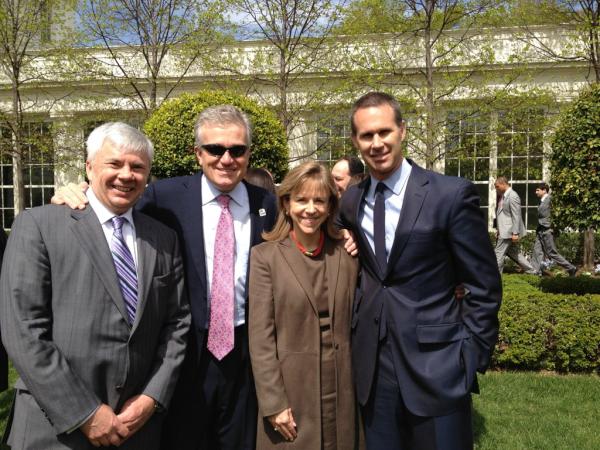 Expand Image
85% of 2014 US #IPOs leveraged the #JobsAct, raising $20.3B. More #NYSEIPO midyear stats: http://pic.twitter.com/RQ4OsNElpk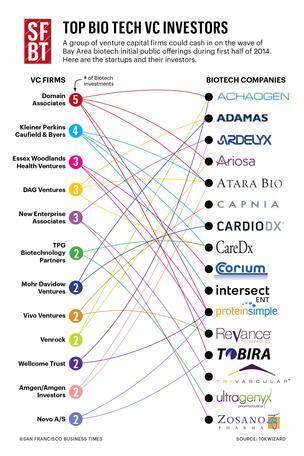 Expand Image
Graphic view of VCs with multiple Bay Area biotech IPOs filed/wrapped in 1H '14 And my story: http://pic.twitter.com/z6e8sNYdeE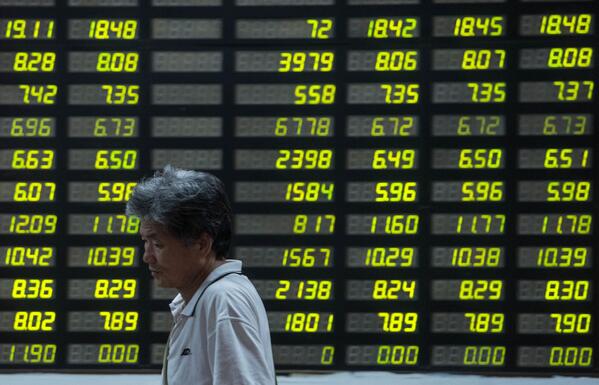 Expand Image
China's securities regulator announces around 100 IPOs from June to December this year (file photo) http://pic.twitter.com/6KkYPSorwY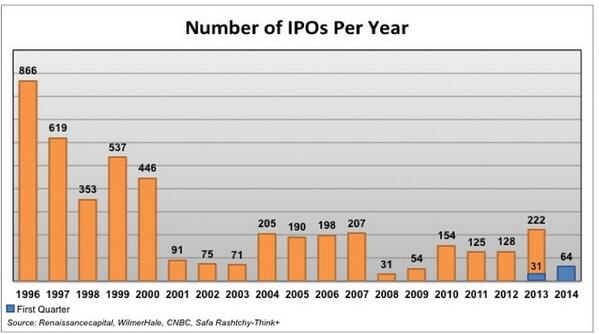 Expand Image
Number of IPOs per year http://pic.twitter.com/Q2neCPqFTw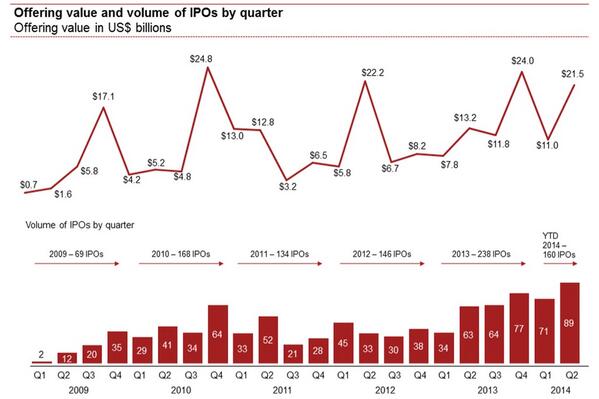 Expand Image
160 IPOs for $32.4B in first half of 2014 vs 97 IPOs for $21B in same period last year. #ipo #startups http://pic.twitter.com/53jknjLzeE
See more...
See more...
See more...
See more...
CIC decided that RTI Act does not casts any obligation on the CPIO to supply IPOs which are products available... http://t.co/gZiiFIAkdx
RT @VentureBeat "Tech M&A, IPOs were up considerably in the second quarter   by @thesullivan" http://t.co/2cA48yh7BQ
A burst of European IPOs is expected, but is investor appetite waning? http://t.co/s3qo9zjrUt http://t.co/WvqrFZt8tH
Exciting times for Investors interested in European companies! "Pipeline of European IPOs continues to flow" http://t.co/76GkgFINxL via @FT
ZOOM! Xoom Shares Up 59% After Market Debut, Kicking Off A Year Of IPOs (XMCM) - ... http://t.co/NBqTwPXqFr #GoldmanSachs #SiliconValley
Of the 26,087 investments surveyed, only 4,622 led to IPOs out of which 4.6% had a female venture capital investor. #startup #entrepreneur
#ecommerce giant #Alibaba's quarterly revenue surges ahead of what could be the world's largest IPOs http://t.co/Lvrx27HBXH #onlinebusiness
In H12014 30% of tech IPOs priced above expected range, versus 41% for H22013. #techIPO http://t.co/G7mLi1bPTE
See more...
See more...
See more...
Trending Now
Most Popular This Week