Story
Buzz
Gallery
Buzz
#Seersucker #Skirt Early #50s Wonderful colors! Yellow and Coral 'buzz can' background with a cocoa… http://t.co/68dp9Eplr0
Retweet
I do what I can. RT @colleenthomas_ @MattSlovin rocking a seersucker jacket on The Daily Show. Love it.
Retweet
.@MattSlovin rocking a seersucker jacket on The Daily Show. Love it.
Retweet
#TataHarper #OpenLab where all the hockey dads don salmon seersucker and all the children are above… http://t.co/xT5I5jRNle
Retweet
Now Available: Vintage Polo by Ralph Lauren stretch waist seersucker chino shorts. | http://www.menofthrift.com/product/polo-by-ralph-lauren-sku-0171
Seersucker Dress, Stripe – Your favorite dress silhouette, a timeless classic now offered in the... http://t.co/RDTKkjIvR6
Retweet
SUCH A SEERSUCKER FOR MY @shoplaurenjames HAT!! just in time for the beach 😍 thank you sooo much… http://t.co/aoR6HDngSz
Retweet
Green seersucker for summer. @ Gian DeCaro Sartoria, Tailors & Shirtmakers http://t.co/5jlDnMgyFM
Retweet
NEW Polo Ralph Lauren Mens Shorts Size 42 Prospect Chino Seersucker White NWT #PoloRalphLauren #Casu http://t.co/W5bzRNrPdh
Retweet
Atlanta has the highest number of guys wearing seersucker non-ironically of any Southern city I've spent time in.
Retweet
See more...
See more...
Story
Washington Times Communities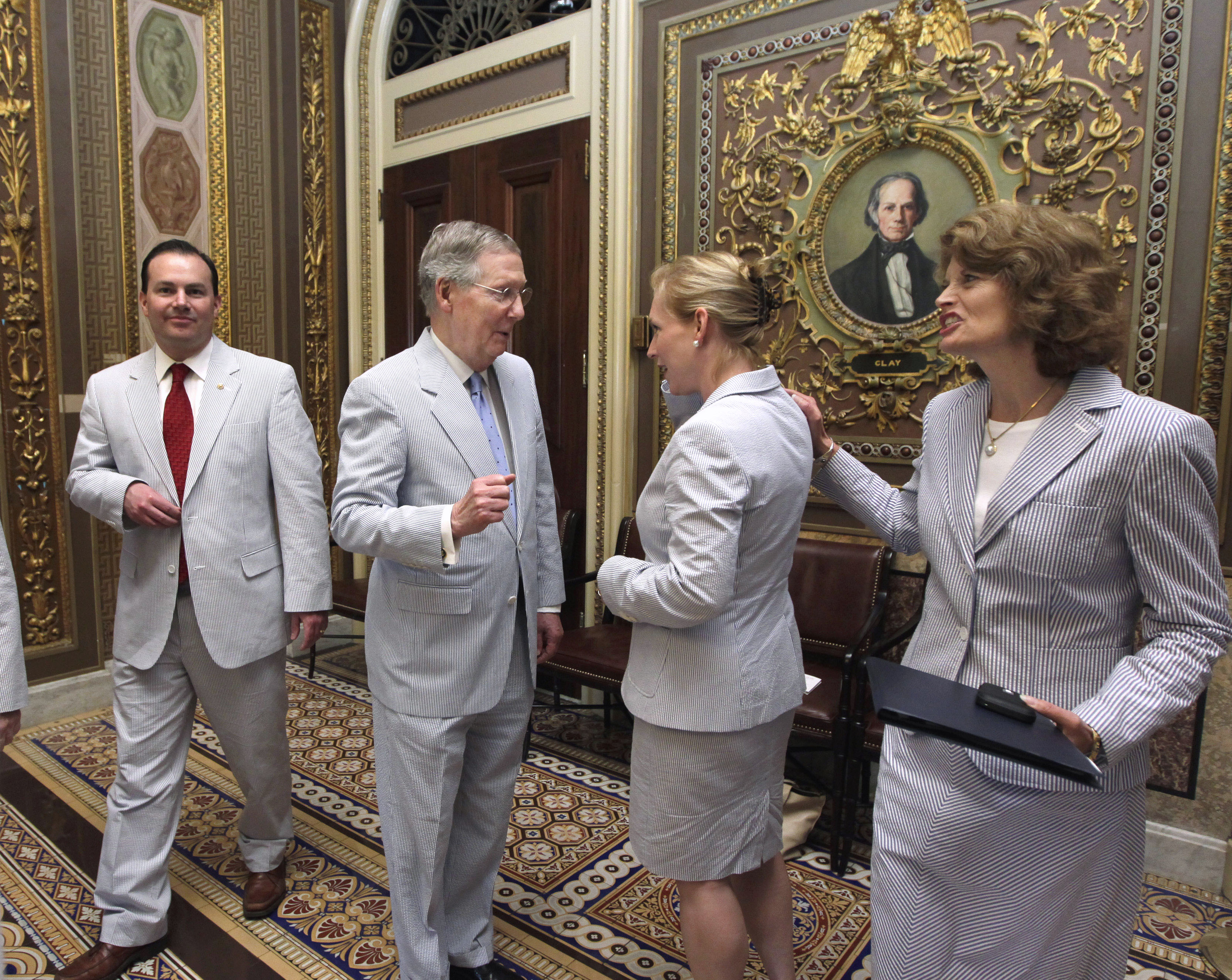 Summary Members of Congress will trade in the drab gray and black suits for blue and white checks on Wednesday for National Seersucker Day. Former Sen. Trent Lott, Mississippi Republican, instituted National Seersucker Day in the late 1990s, according to the Senate's website. The House has traditionally celebrated on Wednesdays while the Senate has worn seersucker the following day on Thursday.
Related Stories
Summary LOUISVILLE, Ky. -- On the afternoon of the Kentucky Derby, Rand Paul , the state's junior Republican senator and likely presidential candidate, spilled out of an elevator in the exclusive Jockey Club Suites of Churchill Downs with an entourage of women with flower-adorned hats, men in seersucker suits and Rupert Murdoch . Mr. Paul's wife, dressed in a flowing gown printed with flowers and a wide brimmed hat adorned with orange petals, greeted her with air kisses. As Mr. Murdoch wandered out to the balcony to view the track, Mr. Paul scanned the racing program for a pick in the upcoming race.
Summary This weekend, the elite and elegant women and charming gentlemen of America's heartland will be sporting their best Lilly Pulitzer patterns, portrait hats, and seersucker suits at the Kentucky Derby. But this year, wouldn't it be just as fun to bring some of that southern charm to the north? Check out which NYC establishments are hosting the best southern-esque soirees - so place your bets and get partying!.
Summary If you're in Louisville this weekend, it's probably strictly to wear seersucker and ponder how women wear hats that are so big. But because you'll eventually have to find Bluegrass State-bred food and drink (read: bourbon) while you're in town, we talked to Robin Garr, the writer behind Louisville Hot Bytes , and Dana McMahan, Louisville-based food and travel writer , to see where you should grab that mint julep and Hot Brown when you aren't rooting on (INSERT HILARIOUSLY NAMED HORSE) at the Derby. .
Summary Focusing on the theme of the Kentucky Derby and the accouterments that go with it, including hats, mint juleps and seersucker suits, the event offers an open bar, beer from TrimTab Brewing Company , food, a silent auction, pony rides for children, and viewings of the races. Proceeds will go toward Alabama Ballet's education and outreach initiative, CityDance , which provides dance education to hundreds of inner city school children, allowing them to perform in an annual showcase for family, friends and classmates.
Summary Please send your questions for publication to gentlemanscholarslate@gmail.com .
Summary Dust off your seersucker suit because this weekend marks the annual Kentucky Derby --also known as the most exciting two minutes in sports (save your jokes). In addition to celebrating the time-honored pastime of horse racing (and hopefully winning a few bucks in the process) with a frosty Mint Julep and some boisterous cheering, the Derby also serves as a platform for some of the most genteel sartorial statements this side of the Mason-Dixon line.
Summary The Charleston RiverDogs debuted their specially-made seersucker uniforms and staged a late comeback against the Augusta GreenJackets, but the new jerseys did not lead to a victory as Augusta won 3-2 on Sunday in front of 4,312 fans at Riley Park in South Atlantic League baseball. A wild pitch scored Wade to cut the deficit to 3-2 while Judge made it to third on the play. However, a strikeout and a groundout ended the game as the RiverDogs left the potential tying run at third base.
Summary At Garden & Gun magazine, employees sport a lived-in, yet refined style by mixing vintage pieces with Southern-based labels--but don't expect to see a lot of seersucker and bow ties. "We joke that the holy trinity is bourbon, barbecue and dogs for our readers," said vice president and editor in chief David DiBenedetto, who occasionally brings in his Boykin spaniel, Pritchard. "But it's true: A dog on the cover of Garden & Gun is a successful cover."
Summary The Charleston RiverDogs, often fashionable in marketing, will extend their dapper touch to wardrobe design this season. Common clothing items made from seersucker include suits, shorts, shirts and robes. The RiverDogs open their 2014 season at home on April 7 against the Greenville Drive.
Summary The well-dressed crowd -- women in their finest spring clothing (probably purchased just for this event), men dapper but not quite yet wearing seersucker or white linen -- were part of the on-going artful tableau at the New Orleans Museum of Art for the opening night of "Art in Bloom" on Wednesday (March 19). A silent auction was full of interesting pieces, such as "Purple Cow" (a painting by Campbell Hutchinson) and "Double Canru" (a piece by Nora Lovell), to bid on. Music by Tanya and Dorise and food from various restaurants rounded out the night.
Gallery
Grid View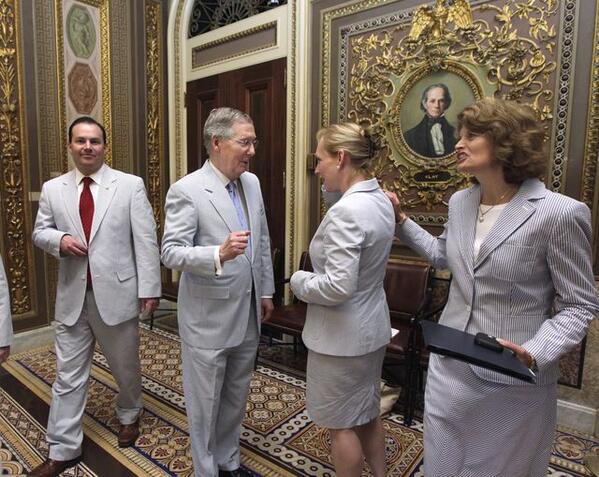 Seersucker Day returns on Wednesday - Washington Times: #congress #summer #fashion http://pic.twitter.com/fjOePrTuyR
Daily 70s Ad #149: Haggar Seersucker Slacks. May, 1974 'Texas Monthly' magazine. Stylish? Yes! http://pic.twitter.com/t0wCumWp6m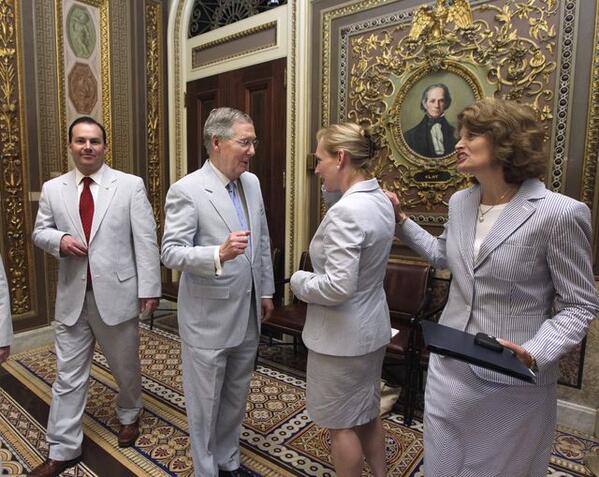 Seersucker Day returns on Wednesday - Washington Times: #congress #summer #fashion http://pic.twitter.com/fUw8bIZ22e
Today I reinstated Seersucker Day on Capitol Hill. Seersucker is inextricably linked to our state. The Haspel family created seersucker suits in New Orleans over 100 years ago and they continue today. I'm glad to be able to promote this tradition once again in the halls of Congress. https://fbexternal-a.akamaihd.net/safe_image.php?d=AQCfpi9b8Fsiwho6&w=154&h=154&url=http%3A%2F%2Fimgick.nola.com%2Fhome%2Fnola-media%2Fwidth620%2Fimg%2Ftpphotos%2Fphoto%2F2014%2F02%2F14208772-large.jpg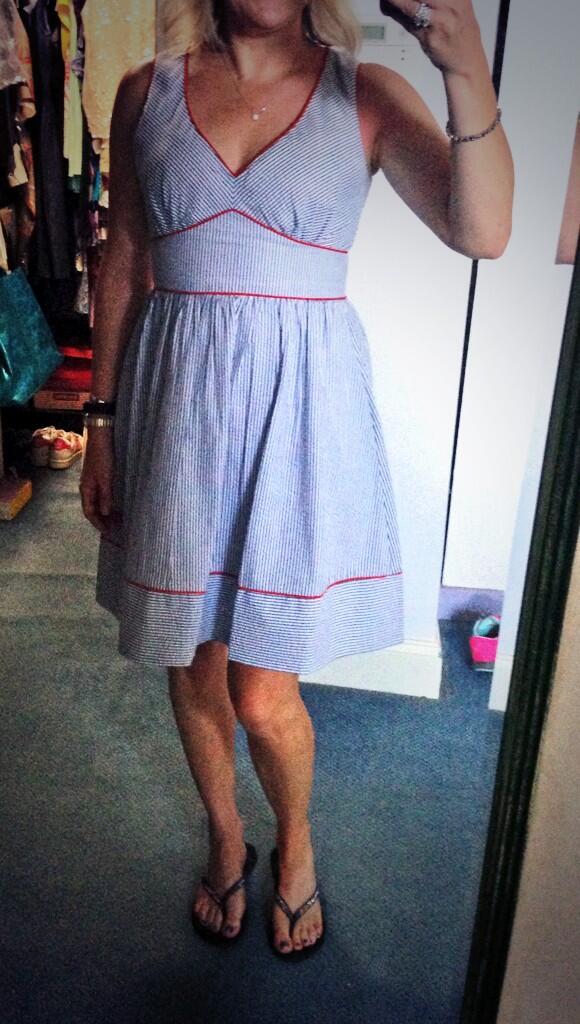 Plenty of compliments today on this sweet seersucker dress from @marshalls #fabfound http://pic.twitter.com/VwXjtSzs0l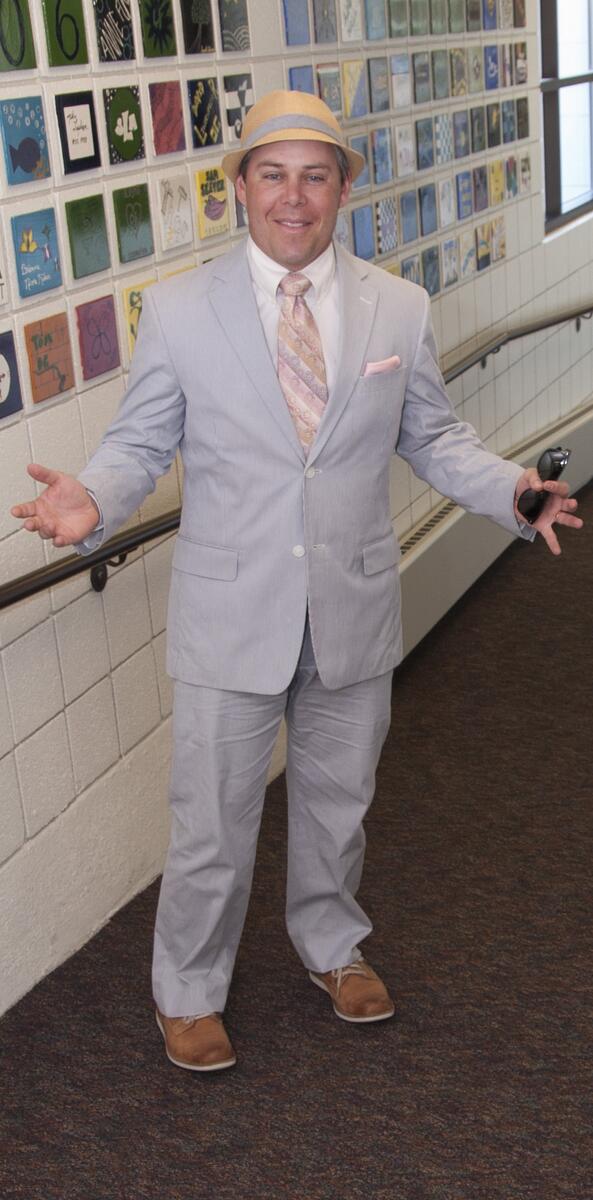 Nothing says commencement like a teacher in a seersucker suit. 22 mins to go, #GreenhillsA2 Class of 2014! Congrats! http://pic.twitter.com/FSXz1qYMTI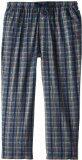 #6: Tommy Bahama Men's Big-Tall Caspian Plaid Yarned Dyed Seersucker Pajama Pant Tommy ... http://pic.twitter.com/pJEk2vBYRL
See more...