Summary DANCING WITH THE STARS Season 18 couple NeNe Leakes and Tony Dovolani. Carey and partner Cheryl Burke received the lowest score of the week on Monday night's episode of Dancing With the Stars, garnering a 30 out of 40 from the judges.
All Stories
Expand Image
Summary It's no secret that NeNe Leakes is firmly on Team Porsha. The 46-year-old blasted that Kenya's 'fake booty' should be the one kicked off the show following her brawl with Porsha Williams on the season six reunion last week.
Expand Image
Expand Image
Summary As the theme was to reflect on an important year for the celebrity, NeNe Leakes picked 2013 as her most memorable year. With a bed on the dance floor, the fans immediately knew the moment would be about love and romance.
Expand Image
Summary As reported by All About The Real Housewives on Monday, March 31, Kenya recently said in a magazine interview that she would only watch NeNe dance if she wanted to fall asleep. "Kenya's stupid. She need to fix her fake booty," she replied when asked whether she thinks Kenya should press charges after Porsha Stewart assaulted her at the filming of "The Real Housewives of Atlanta" reunion show.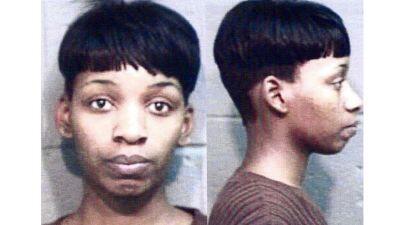 Expand Image
Summary On April 2, Reality Tea reported that NeNe is taking sides and it's not with Kenya Moore . Now that said, NeNe isn't confirming that Porsha Williams has been fired. Kenya has standing beef with Phaedra, NeNe and Porsha now.
Expand Image
Summary Though Franco's name landed on the list of Lindsay's lovers, along with dozens of other well-known actors and musicians, he claims it's not true. "The way he came at me I didn't really appreciate it," Peter told Cynthia after the trip.
See more...
See more...
See more...
See more...
See more...
Expand Image
Summary Through spring, riders will need to use escalators at the station's other three entrances. In the other escalator replacement recently announced, Metro said it will take up to two and a half years to replace -- one by one -- the bank of three escalators at the entrance to the Bethesda station . The new escalators for Metro Center will be the 26th and 27th replacements.
Summary Still, though, the retailers are under fire this week for offering the following an item: a T-shirt meant for women to wear that states they are in "training to be Batman's wife." Meanwhile, young men are encouraged to actually be Batman himself; i.e. to focus on a benevolent life of helping others above all else, to be a symbol of hope and light and all that's good in the world.
Expand Image
Summary In this week's Official Visit we venture into the basement of former Oregonian sports writer Ryan White. Ryan covered the Ducks during one of their most successful stretches in the early 2000s, reporting the meat and potatoes of the Joey Harrington era. .
Expand Image
Summary Laura Durkay is a New York City-based writer, filmmaker and activist. And at the moment, the United States is de facto cooperating with Iran to prop up the Shia central government of Iraq against the Sunni forces of ISIS.
See more...
See more...