Summary DANCING WITH THE STARS Season 18 couple NeNe Leakes and Tony Dovolani. Carey and partner Cheryl Burke received the lowest score of the week on Monday night's episode of Dancing With the Stars, garnering a 30 out of 40 from the judges.
All Stories
Expand Image
Summary It's no secret that NeNe Leakes is firmly on Team Porsha. The 46-year-old blasted that Kenya's 'fake booty' should be the one kicked off the show following her brawl with Porsha Williams on the season six reunion last week.
Expand Image
Expand Image
Summary As the theme was to reflect on an important year for the celebrity, NeNe Leakes picked 2013 as her most memorable year. With a bed on the dance floor, the fans immediately knew the moment would be about love and romance.
Expand Image
Summary As reported by All About The Real Housewives on Monday, March 31, Kenya recently said in a magazine interview that she would only watch NeNe dance if she wanted to fall asleep. "Kenya's stupid. She need to fix her fake booty," she replied when asked whether she thinks Kenya should press charges after Porsha Stewart assaulted her at the filming of "The Real Housewives of Atlanta" reunion show.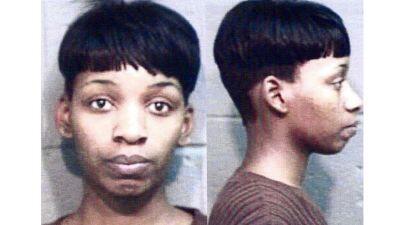 Expand Image
Summary On April 2, Reality Tea reported that NeNe is taking sides and it's not with Kenya Moore . Now that said, NeNe isn't confirming that Porsha Williams has been fired. Kenya has standing beef with Phaedra, NeNe and Porsha now.
Expand Image
Summary Though Franco's name landed on the list of Lindsay's lovers, along with dozens of other well-known actors and musicians, he claims it's not true. "The way he came at me I didn't really appreciate it," Peter told Cynthia after the trip.
See more...
See more...
See more...
See more...
See more...
Expand Image
Summary With only 43 seconds remaining, Smithville senior running back Charlie Nihart finished the Missouri Class 4 District playoff game the way he started it. The one setback failed to keep the Pirates from going nearly the length of the football field.
Expand Image
Summary By Daniel Gallen October 31 at 11:09 PM. And when the defenders returned to the sideline, they had the opportunity to watch Watts churn his legs for three, four, five yards at a time.
Expand Image
Summary Hawaii County police said officers saw a man and a woman on county property Thursday taking photos within 5 feet of the lava in the small town of Pahoa. Hawaii County Civil Defense Director Darryl Oliveira said the county is restricting the public's access to the lava flow to keep people safe.
Summary But Raonic hit 21 aces and lost only 15 points on his serve in completing a 7-6 (5), 7-5 victory over Federer on Friday to advance to the semifinals of the Paris Masters.
See more...
See more...