Summary DANCING WITH THE STARS Season 18 couple NeNe Leakes and Tony Dovolani. Carey and partner Cheryl Burke received the lowest score of the week on Monday night's episode of Dancing With the Stars, garnering a 30 out of 40 from the judges.
All Stories
Expand Image
Summary As the theme was to reflect on an important year for the celebrity, NeNe Leakes picked 2013 as her most memorable year. With a bed on the dance floor, the fans immediately knew the moment would be about love and romance.
Expand Image
Summary As reported by All About The Real Housewives on Monday, March 31, Kenya recently said in a magazine interview that she would only watch NeNe dance if she wanted to fall asleep. "Kenya's stupid. She need to fix her fake booty," she replied when asked whether she thinks Kenya should press charges after Porsha Stewart assaulted her at the filming of "The Real Housewives of Atlanta" reunion show.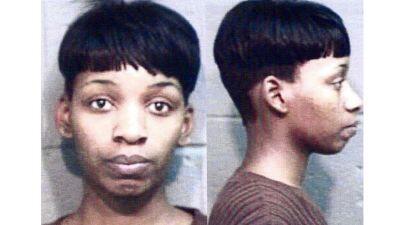 Expand Image
Expand Image
Summary Though Franco's name landed on the list of Lindsay's lovers, along with dozens of other well-known actors and musicians, he claims it's not true. "The way he came at me I didn't really appreciate it," Peter told Cynthia after the trip.
Expand Image
Summary Actress and TV personality NeNe Leakes models an outfit from the American Heart Assn.'NeNe Leakes, a fixture on Bravo's " The Real Housewives of Atlanta ," will add live theater to her repertoire when she joins the cast of "Zumanity," one of Cirque du Soleil's several Las Vegas shows, for a limited run starting in late June. .

Expand Image
See more...
See more...
See more...
See more...
See more...
Expand Image
Summary FERGUSON, Mo. (AP) - The St. Louis region has been preparing for the grand jury announcement in the Ferguson case, but there is no evidence that the announcement is imminent. And the Brown family's attorney, Ben Crump, told The Associated Press on Saturday that he was told he'd be notified when the grand jury reached a decision, but he hadn't heard anything yet.
Expand Image
Summary By Kellan Howell - The Washington Times - Saturday, November 22, 2014. One police source told the St. Louis Post-Dispatch that police raided the two residences and found evidence that both men planned to do harm to law enforcement and the public.
Expand Image
Summary Anthony Gray, attorney for the family of Michael Brown, speaks during a news conference Friday, Nov. 21, 2014, in St. Louis County, Mo. The Associated Press spoke with a veteran prosecutor and criminal defense attorney in Missouri about the typical grand jury process - and the ways the Brown case is far from the norm.
Summary A report by the Greater Houston Partnership estimated that legalizing Houston-area undocumented workers would generate about $1.4 billion annually in tax revenue ("Study sees tax boon in legalization," Page A1, Jan. 11). And as illegal immigration has slowed to a trickle, now is the time to switch from an agenda focused on preventing illegal immigration to one with the goal of assimilating immigrants already here.
See more...
See more...