Summary DANCING WITH THE STARS Season 18 couple NeNe Leakes and Tony Dovolani. Carey and partner Cheryl Burke received the lowest score of the week on Monday night's episode of Dancing With the Stars, garnering a 30 out of 40 from the judges.
NeNe Leakes & Tony: Rumba - Dancing With The Stars Season 18 | Week 3 t.co/5LMgSIVHxt
Expand Image
Summary As the theme was to reflect on an important year for the celebrity, NeNe Leakes picked 2013 as her most memorable year. With a bed on the dance floor, the fans immediately knew the moment would be about love and romance.
Expand Image
Summary As reported by All About The Real Housewives on Monday, March 31, Kenya recently said in a magazine interview that she would only watch NeNe dance if she wanted to fall asleep. "Kenya's stupid. She need to fix her fake booty," she replied when asked whether she thinks Kenya should press charges after Porsha Stewart assaulted her at the filming of "The Real Housewives of Atlanta" reunion show.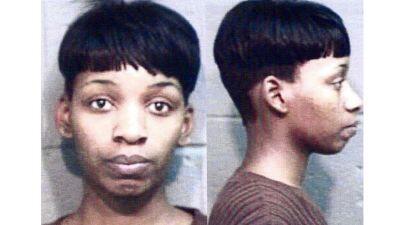 Expand Image
@PeterThomasRHOA Responds to NeNe Leakes calling him the B word on the @BigTiggerShow t.co/bfQrgS2EZ7
Expand Image
Summary Though Franco's name landed on the list of Lindsay's lovers, along with dozens of other well-known actors and musicians, he claims it's not true. "The way he came at me I didn't really appreciate it," Peter told Cynthia after the trip.
Expand Image
Summary Actress and TV personality NeNe Leakes models an outfit from the American Heart Assn.'NeNe Leakes, a fixture on Bravo's " The Real Housewives of Atlanta ," will add live theater to her repertoire when she joins the cast of "Zumanity," one of Cirque du Soleil's several Las Vegas shows, for a limited run starting in late June. .

Expand Image
Watch: Nene Leakes Rocks 'Dancing With The Stars' Ahead Of 'Real Housewives' Reunion #BrandonCarter t.co/6hP6BEWo2G
See more...
See more...
See more...
See more...
See more...
Summary By ASIF SHAHZAD - Associated Press - Wednesday, November 26, 2014. The Pakistani army launched a major campaign to clear the area of militants in mid-June; so far it claims to have killed over 1,200 militants.
Summary U.N. humanitarian coordinator Mark Bowden launched the appeal on Wednesday. As the conflict expands in the coming year, more help will be needed, he says. Half a million children die each year of preventable disease, and already 4,000 families are facing the onset of winter without adequate housing.
Summary "We want to gallop, but we have to calm down a little bit," said the Swedish-born designer, who most recently helped Hennes & Mauritz AB launch its new brand & Other Stories, where she was head of design.
Summary Former Colombo crime family capo Tommy "Tommy Shots" Gioeli might be off the streets - but that doesn't mean he still can't be an earner. A woman who answered the phone at the office of his lawyer, Martin Schiowitz, said he wouldn't be commenting on the case.
See more...
See more...