Summary DANCING WITH THE STARS Season 18 couple NeNe Leakes and Tony Dovolani. Carey and partner Cheryl Burke received the lowest score of the week on Monday night's episode of Dancing With the Stars, garnering a 30 out of 40 from the judges.
All Stories
Expand Image
Summary It's no secret that NeNe Leakes is firmly on Team Porsha. The 46-year-old blasted that Kenya's 'fake booty' should be the one kicked off the show following her brawl with Porsha Williams on the season six reunion last week.
Expand Image
Expand Image
Summary As the theme was to reflect on an important year for the celebrity, NeNe Leakes picked 2013 as her most memorable year. With a bed on the dance floor, the fans immediately knew the moment would be about love and romance.
Expand Image
Summary As reported by All About The Real Housewives on Monday, March 31, Kenya recently said in a magazine interview that she would only watch NeNe dance if she wanted to fall asleep. "Kenya's stupid. She need to fix her fake booty," she replied when asked whether she thinks Kenya should press charges after Porsha Stewart assaulted her at the filming of "The Real Housewives of Atlanta" reunion show.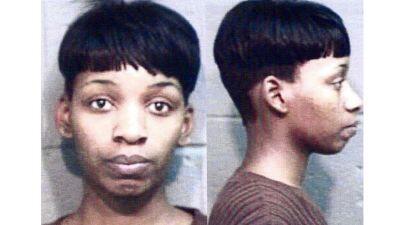 Expand Image
Summary On April 2, Reality Tea reported that NeNe is taking sides and it's not with Kenya Moore . Now that said, NeNe isn't confirming that Porsha Williams has been fired. Kenya has standing beef with Phaedra, NeNe and Porsha now.
Expand Image
Summary Though Franco's name landed on the list of Lindsay's lovers, along with dozens of other well-known actors and musicians, he claims it's not true. "The way he came at me I didn't really appreciate it," Peter told Cynthia after the trip.
See more...
See more...
See more...
See more...
See more...
Expand Image
Summary The former member of rowdy blues-rockers Dr. Feelgood launched what he said would be a farewell tour after being diagnosed in 2012 with incurable pancreatic cancer. Accepting a trophy Wednesday at the Q Awards in London, Johnson, 67, said that after meeting a doctor "curious as to why I'm not dead," he had undergone radical surgery at Addenbrooke's Hospital in Cambridge, England, to remove a 3-kilogram (6.6-pound) tumor.
Expand Image
Summary With independent candidates running competitively in U.S. Senate races in Kansas and South Dakota, there's renewed speculation about which party Maine's independent U.S. senator, Angus King , might caucus with if the Senate is close to evenly divided come January. "I could be wrong," Mr. Sanders continued, "but my guess is that will not be the Republican Party."
Summary Officials of the No More Project said Wednesday that the players will appear in video and print PSAs to shed light on the issues. The new video PSAs will premiere during "Thursday Night Football" this week when the San Diego Chargers play the Denver Broncos.
Summary A large explosion near a bus station in northern Nigeria left five people dead and 12 others injured, police said Thursday morning. The blast occurred Wednesday night in Azare town in Bauchi state, about 600 kilometers (370 miles) north of the capital, Abuja, police spokesman Mohammed Haruna wrote in an e-mailed statement.
See more...
See more...