Summary "The facts are these: Since the enactment of the Affordable Care Act, the growth in healthcare costs has slowed dramatically. That includes the cost paid by government, by businesses and individuals," she said, according to accounts from The Hill , ABC and CNN . Pelosi said that increases in health care premiums that many Americans face would have been greater if not for the law.
Stories
Buzz
Summary DES MOINES - Iowans are well aware that Washington liberal Bruce Braley proudly supported ObamaCare, but what may be unknown to some is that he actually gave the closing argument in support of the damaging legislation. In 2009, The Hill Reported That Braley Was Part Of Nancy Pelosi's "Go-To Gang" To Help Whip Votes For ObamaCare. "Pelosi's ability to unite Democrats and get the tough bills passed derives from her powers of persuasion and careful vote counting. And part of counting votes is knowing whom you can count on in a pinch. Here are some of the key Democrats Pelosi is likely to turn to as the voting on healthcare reform comes down to the wire, along with two hard-to-get votes...Rep. Bruce Braley (D-Iowa)."
@marcorubio are u going to defend the #RenewUI protest if anything happens like you've defended Venezuela? #RenewUI http://t.co/Nws5iZ1pvs
WATCH the One-Trick Pony. SHARE this rather amusing video with your friends! h/t Washington Free Beacon.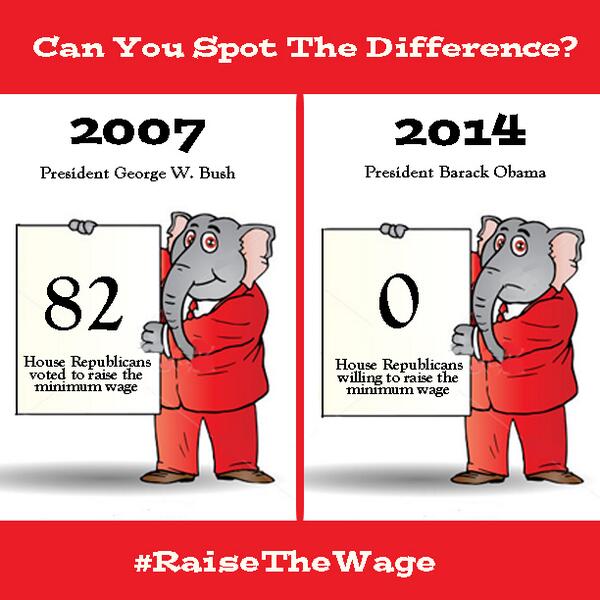 Expand Image
@NancyPelosi: So far, 155 House Ds have signed the #raisethewage discharge petition. It wasnt always so hard to get Rs on board...
@SpreadButter: flashbacks. Trey Gowdy Calls Nancy Pelosi Mind Numbingly Stupid: via @YouTube #newsnightPelosi evil http://youtu.be/xKLUFdaMp7U
Nancy Pelosi Caught Lying About Intelligence Briefing via @youtube http://youtube.com/watch?v=WQ881Z…
16-year-old Andrew Demeter of Cleveland, OH confronts Nancy Pelosi on her unwavering support of #NSA snooping - http://youtube.com/watch?v=Q1W-fJ…
See more...
See more...
See more...
See more...
Obama must go; he is useless; what a waste of 2+ years to keep him, Reid, Pelosi, Holder & the rest of his fudge-packin buddies #obamasucks
Pelosi Calls Illegal Immigrant Kids an "Opportunity" http://t.co/3tzmHAEgbo …Another "Opportunity" for Dems to Bankrupt This Nation. #tcot
@NancyPelosi Pls rt my blog http://t.co/Q7jGJfdPsZ my life as a Survivor,Spreading awareness on #bulimia, #depression, #suicideprevention
... or maybe have to French kill Nancy Pelosi? Then again ... it's not like I have to shake hands with that POSUS Øbama.
@NancyPelosi Why is Obama such a dithering POS?? When will ISIS behead Obama? I will be sad but I will attempt to understand ISIS logic.
Nancy Pelosi Took The Ice Bucket Challenge! http://t.co/MqVySsCMIB
A man, came up with "war on women." Ya, that's the ticket, a war on women. Pelosi was sold, Obama's Valerie Jarret jumped on board
@hardball_chris Dems & GOP ALL need to go,can't get Reid or Pelosi to follow constitution & PROSECUTE BUSH & HIS FAM PROFITS OFF IRAQ @msnbc
@SpeakerBoehner He puts a whole new meaning to the word "worthless". I long for a Speaker Pelosi again.
@NancyPelosi Days after Islamists overran Tripoli, 11 or so Libyan jetliners have gone missing. What can even possibly go wrong?
See more...
See more...
See more...
Trending Now
Most Popular This Week