Summary Miley Cyrus apparently takes her "Bangerz Tour" literally. The fan in question wrote, "Miley Cyrus F***ers", and sent it out to all his friends. It seems one screenshot the picture and now it's hit the internet!.
All Stories
Expand Image
Summary The We Can't Stop star was at her concert in Tampa, Fla. on Thursday night where she was seen in a TMZ video spitting water all over her audience. The video showed Cyrus in a red and silver corset-like outfit that showed off her shoulders and legs, when she stomped to the front of the stage with a bottle of water.
Expand Image
Summary Miley Cyrus may be pretty raunchy, but her sexy antics are nothing compared to those of her porn star impersonator Miley May! These new stills feature the singer's porn star look-alike Miley May in a series of compromising positions , including one where she is bent over on her knees, her legs spread open and her derriere in the air -- whoa!
Expand Image
Expand Image
Expand Image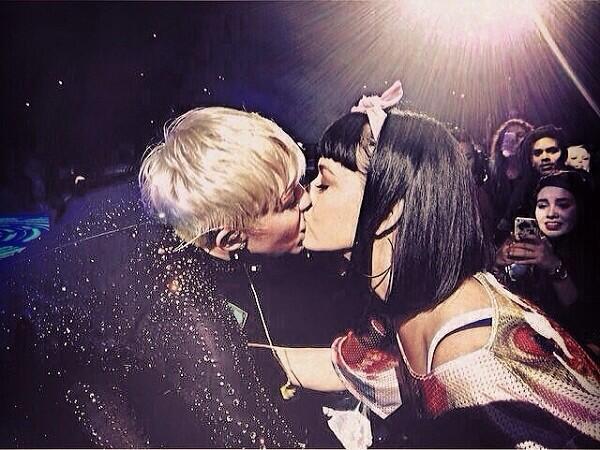 Expand Image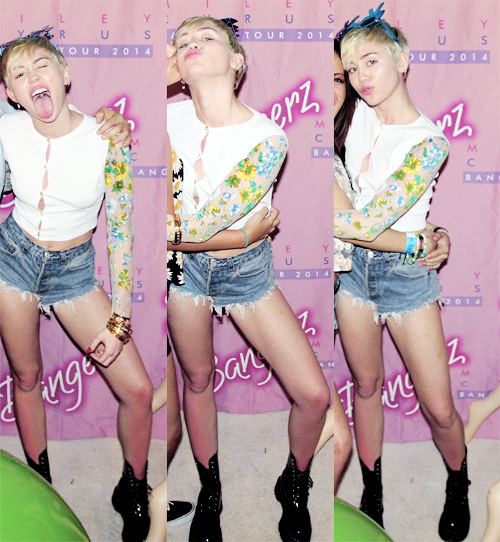 Expand Image
Expand Image
See more...
See more...
See more...
See more...
See more...
Expand Image
Summary Private investigator Joseph Dwyer was arrested on Wednesday. The U.S. Attorney's Office in Manhattan accused Dwyer of bribing Buell while Dwyer was working for court-appointed attorneys and Buell was still on the force. Court papers also accuse Dwyer of submitting invoices for reimbursements from taxpayer money for the cost of paying Buell.
Expand Image
Summary For the movie, which is based off of the 2007 Oscar-winning documentary short by the same name, director Peter Sollett and the production staff had asked the Catholic high school's permission to shoot a scene there in which the couple goes to City Hall to apply for a civil union. .
Expand Image
Summary Is it a great new learning tool or the easiest way to cheat in math, ever?. It uses your phone's camera to identify equations, and then it solves them, letting you see the step-by-step guide to getting the answer.
Summary There is always a single glorious day on which fall begins for real in Houston. The grand old 19th-century room on the corner of Main and Congress was part of the pleasure. Go check the place out while the weather's fine, and the room is at its best.
See more...
See more...