Story
Buzz
Gallery
Buzz
DJ feed the ducks at Flat Rock dam Tiffiny Bolla Tyler Bolla Amanda Chappell-Meixner Liz Meixner Hannah Meixner deb Bill Ross Debbie William Joe Ross
Rodney L Hudson - Charlie Darcy - Joan Carabee - Sally Saxton - Shawn Barkley Hart - Madeline Botts Meixner - Jonathan Hart
Danielle Holbrook Shelby Gillum Meixner show Aleah
Listening to an encore Alex Meixner show from last year's Richmond Folk Fest right now on WCVE FM. Alex rocks.
Retweet
Buckeyes a Rock, just sayin Brandon Blair;Ruth Meyers;Patricia Lesko Blair;Terry Blair;David Sperry Rohlfing; and Carolyn Meixner Zirbs...
I was tagged by Sara Ann Meixner Scott to post 5 pictures that made me feel beautiful. A little late Sara but here ya go lol. I tag Kristen Maynard Kristy Hunt Alisha Sartin Pearl Harless Fletcher Becky Harless Lisa McCoy Lisa Bohannon Durst Crystal Bell Sara Sirolli Ashley McGrane-Durman Sarah Burkett Kay Stark
Well...I'm wearing lederhosen...check that one off the bucket list. Bring on Day 2 w the Alex Meixner Band!! #polkatime
Retweet
See more...
See more...
Story
WPTV Newschannel 5
Summary MURRYSVILLE, Pennsylvania (CNN) -- High schooler Mia Meixner was tending to her locker at the start of her day, when a ruckus behind her got her attention. "I came out here purposely to raise my children in a school district that we felt was safe as well as academically sound." Recordings of emergency calls released in the wake of the attack provide a soundtrack of sorts to the terror and chaos that played out inside the school.
Related Stories
Summary Little information is known about whether 16-year-old Alex Hribal, who has been charged with stabbing more than 20 people at Franklin Regional High School near Pittsburgh, targeted specific students in the attack because Hribal isn't talking much to the police, is undergoing mental evaluations and his attorney has "lawyered him up," according to the Associated Press on April 11. "Anger overload is much more than simply anger. One possible cause of anger overload is a feeling of helplessness or inadequacy in the face of overwhelming power," Shenfield noted. As eight of the victims remain in the hospital, with four of them in critical condition, the 1,200-student school will wait for more answers to unfold as details emerge about Hribal's home life and state of mind leading up to the attacks.
Summary Was Alex Hribal a quiet, well-liked kid with nothing in his past that could foreshadow the stabbing rampage he's accused of carrying out at his high school? Or did he have enough conflict in his life to give signs that something ominous was brewing?.
Summary Alex Hribal Lawyer: School Stabbing Suspect Motives 'Mystery To Me,' Called 'Really Nice Kid'. Describing the motives of Alex Hribal as a "mystery," the stabbing suspect's new attorney Patrick Thomassey said that Hribal was " a typical young kid, a B+ student ," who came from an "Ozzie and Harriet" family that ate dinner together on a nightly basis. The parents of Alex Hribal were involved in their son's life, remaining aware of the friends he spent time with and the type of entertainment he consumed, Thomassey said.
Summary The 16-year-old boy accused of stabbing 22 people at his high school was dazed "like a deer in the headlights" hours after the attack and doesn't fully grasp what he did, his attorney said Thursday as he sketched out the beginnings of a possible mental health defence. Hurt's mother, Amanda Leonard, said of Evans: "I've hugged her and kissed her. I have told her thank you. There is nothing in the world I can do for that girl that can thank her enough for what she has done." As for the assailant, Hurt said he hopes that someday "I can forgive him, and everyone else who got hurt can forgive him. First of all, he needs to forgive himself."
Summary Stabbing Suspect Alex Hribal, Like 'Deer in Headlights' Says Lawyer. MONROEVILLE, Pa.--One of the victims of a knife attack at a high school near Pittsburgh says he was terrified he might die when he realized he had been stabbed in the back.
Summary Harold Hribal, Father of Accused Franklin Regional HS Stabber Alex Hribal, Sends Prayers to Victims. At least two children are wounded after a shooting on the grounds of Liberty Elementary School in Columbus, Ohio on Thursday. The victims include a 14-year-old boy and a 20-year-old victim.
Summary Who is 16-year-old Alex Hribal, and what troubled him?. Hurt's mother said everyone must ask themselves what alienated the suspect so much that he allegedly committed an act like this. Another student at the school who witnessed the attack said the attacker didn't utter a word. They had also been stabbed. To stanch the bleeding, the teachers asked the students for their hoodies.
Summary William Bradford Bishop: Fugitive Added to FBI's Ten Most Wanted Fugitives List. Thomassey said he's heard no indication that Hribal was bullied or didn't fit in with his peers. "Other students who have contacted me have told me he wasn't a weirdo. He was, for the lack of a better word, a fairly popular kid. He just was one of the guys. He fit in well," he said.
Summary MONROEVILLE, Pa. -- The attorney for the 16-year-old suspect in a high school stabbing rampage discounted bullying as a motive, saying Thursday that Alex Hribal had endured some teasing from classmates but nothing "overbearing" that would equate to bullying. Thomassey, who plans to visit Hribal again Friday, wants the sophomore to undergo mental health examinations before the preliminary hearing. The attorney plans to ask a judge to transfer the case to a juvenile court, where Hribal would remain in custody only until age 21.
Summary Was Alex Hribal a quiet, well-liked kid with nothing in his past that could foreshadow the stabbing rampage he's accused of carrying out at his high school? Or did he have enough conflict in his life to give signs that something ominous was brewing?.
Gallery
Grid View
Police: Alex Hribal 'wanted someone to kill him' after school stabbings
Pennsylvania school stabbing: Alex Hribal appeared dazed after attack, lawyer says
Pennsylvania school stabbing suspect's attorney discounts bullying
An attacker armed with two knives injured 20 people at a high school in Pennsylvania. Seven teens have life-threatening injuries. http://bit.ly/1hsFq6p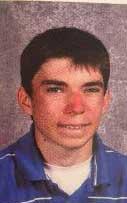 #BREAKING: KDKA confirms 16-yr-old Alex Hribal is the suspect in #FranklinRegional stabbings. http://t.co/JZT7kYYb1t http://t.co/FLVI4aEG8T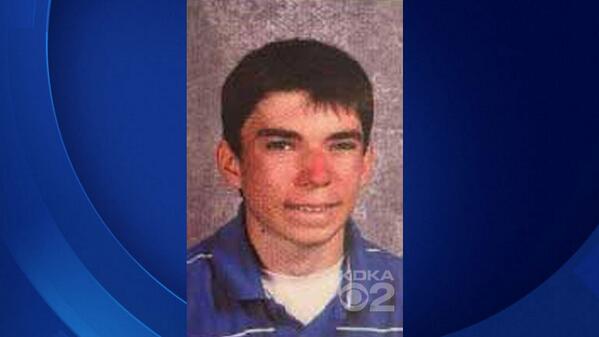 NEW PHOTO of the suspect in the #FranklinRegional school stabbings. 16 year old Alex Hribal. http://t.co/JZT7kYYb1t http://t.co/rfQgM53RBw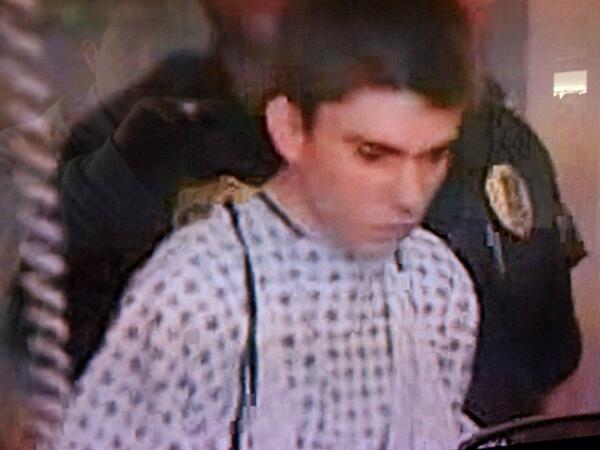 Picture of stabbing suspect 16-year-old Alex Hribal. Authorities say he will be charged as an adult. #prayersforfr http://t.co/5GmVyX7Ea3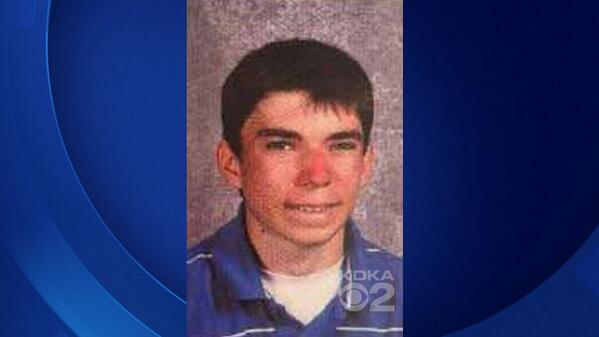 #BREAKING: 16 yr old #FranklinRegional stabbing suspect Alex Hribal to be charged as adult. http://t.co/JZT7kYYb1t http://t.co/ERuBMEpLLM
See more...