Summary Jeremiah Ellis and Ashley Patterson, of the 4800 block of Homerlee Avenue in East Chicago, were named in warrants issued in federal court in the Northern District of Indiana on Thursday, a statement from the FBI said.
All Stories
Expand Image
Summary After three years of deep financial cuts, Copeland said the city is now poised to put more funds back into the community. The city's crime rate is the lowest in 18 years, said Copeland, who credited police for driving the decrease by making additional traffic stops.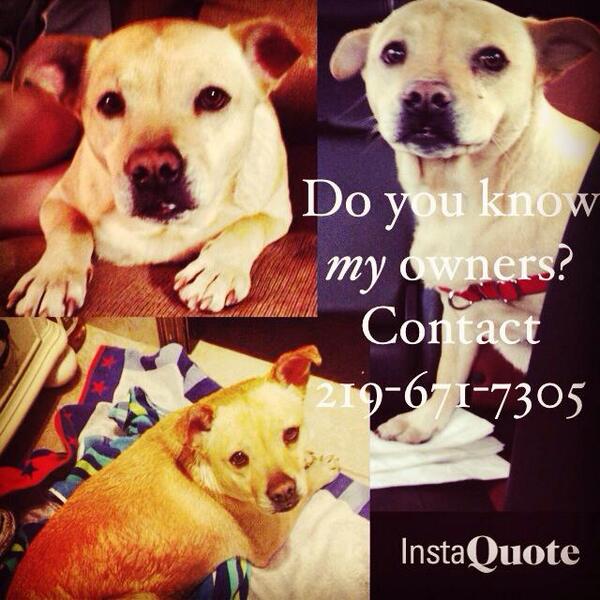 Expand Image
Summary Police in Missouri have apprehended a man and woman who are suspected of robbing an East Chicago bank at gunpoint Saturday morning, the FBI said. An officer arriving on scene began pursuing the suspect's vehicle following the robbery, but during the chase one of the suspects got out and began firing at the officer.
Expand Image
East Chicago bank robbery suspects caught in Missouri
Expand Image
Summary ArcelorMittal's Global Research and Development Center in East Chicago on Wednesday hosted the grand opening of its dune and swale restoration project and walking trail. In partnership with The Field Museum and The Nature Conservancy, ArcelorMittal restored globally rare dune and swale habitat unique to the Great Lakes basin and established a walking trail along the perimeter of the property.
Expand Image
Summary Jeremiah Ellis, 28, and Ashley Patterson, 24, both of East Chicago, were taken into custody Friday as suspects in the armed robbery of First Merchant at 2720 Indianapolis Blvd. Multiple police departments cooperated to help track down the two suspects, Becker said, including the FBI, the Department of Alcohol, Tobacco, Firearms and Explosives and the regional STOP Team.
Summary East Chicago officials say several new industrial buildings are planned for the former Union Tank Car Co. property. Mayor Anthony Copeland is proposing 75 percent of new property taxes from the redevelopment go toward paying project debt as long as the company employs at least 200 East Chicago residents. Other factory and warehouse space is also planned at the site.
Expand Image
Summary Developer MZG & Associates, which is owned by south suburban steel executive Michael Goich, is planning a redevelopment project that eventually could bring as many as 800 factory and warehouse jobs to East Chicago, city officials said.
Expand Image
Summary Ivy Tech's Gerald I. Lamkin Innovation and Entrepreneurship Center and the The Society of Innovators of Northwest Indiana staged the annual luncheon in order to encourage Northwest Indiana leaders to embrace more innovation. "We chose not to look back over the past decade, but to look ahead to making our region a region of innovation," said O'Merrial Butchee, director of the Ivy Tech's innovation center.
Expand Image
Summary (STMW) - A couple wanted for robbing a Northwest Indiana bank Saturday may be in the Chicago area with their young children, according to the FBI. Ellis went to the counter to get cash drawers while Patterson held the bank customers and a security guard at gunpoint, the complaint alleges.
Summary On Thursday, Pence directed his State Budget Agency to release the first half of those funds -- $200 million -- to the Indiana Department of Transportation to add lanes on Interstate 65 through Lafayette and between Indianapolis and Franklin.
Expand Image
Summary The effort began in Chicago in 2002 with 30 organizations and 40 events. IUN Chancellor William J. Lowe said as an institution of higher learning engaged in the community the university embraces the themes of Money Smart Week by raising awareness of financial wellness and connecting consumers to accessible and affordable financial information and resources.
See more...
See more...
See more...
See more...
See more...
Expand Image
Summary There was also an attack Monday. The attacks have come after Afghanistan signed a strategic security pact with the United States that extends the presence of some U.S. and international military personnel beyond December, when the current mandate of U.S.-led NATO forces ends.
Expand Image
Summary "In their discussion they emphasised on US-India common security interests, their commitment to the strategic partnership and future areas of security cooperation," Pentagon press secretary, Rear Admiral John Kirby, said after the meeting on Wednesday.
Expand Image
Summary Liberian resident Thomas Eric Duncan, who flew to Dallas aboard United Airlines with stopovers in Brussels and Washington, DC, on Sept. 19, was diagnosed with the deadly virus a week later, his family said on Wednesday.
Summary On Sept. 18, photographer Daniel Berehulak and New York Times' correspondent Norimitsu Onishi were following a body collection and burial team in Monrovia, Liberia, when they visited the home of a woman who had contracted the Ebola virus and died surrounded by her family.
See more...
See more...