Story
Buzz
Gallery
Buzz
President Obama is honored by the USC Shoah Foundation
Retweet
On Sunday, President Obama and First Lady Michelle released a statement thanking Muslim Americans for their many... http://t.co/VRUYFRVHKu
Retweet
Former US Intel Officers Warn President Obama on US Actions Against Russia « http://t.co/0M9roGw3Vj Blog http://t.co/JvZNIItfMP
Retweet
Why the Democratic Party Will Die Unless a House Democrat Introduces a Resolution to Impeach President Obama http://t.co/MnXFaBu9S2
Retweet
Monkey Cage: Is there a role for NATO in #Ukraine? - President Obama met... http://t.co/M1Lunbvlyz #EuropeanUnion #MalaysianAirlinesFlight
Retweet
Excellent Follow Up ! ... President Obama is the Man ! The 2014 JFK !
See more...
See more...
Story
Washington Post
Summary Top agency posts going to minorities: Assuming the Senate confirms a few more of President Obama's nominees, minorities will have filled the top two positions simultaneously at three federal agencies during the current administration. EPA expects less inspections and enforcement through 2018: Tight budgets will curb the Environmental Protection Agency's ability to perform its enforcement mission, with the agency's draft strategic plan estimating the next four years will bring a reduction in inspections, water-pollution treatments and lawsuits, according to an Federal Times article . Josh Hicks covers the federal government and anchors the Federal Eye blog.
Related Stories
Summary Federal Reserve Chairwoman Janet Yellen lent credence Thursday to a Congressional Budget Office study of the minimum wage that White House economists had criticized for its finding that an increase favored by President Obama would cost 500,000 jobs. In an unusual criticism of the nonpartisan budget scorekeeper, Jason Furman , chairman of the president's Council of Economic Advisers, had responded to the CBO report by directly challenging its estimates of job losses, claiming that they "do not reflect the overall consensus view of economists."
Summary President Obama has admitted to smoking weed and cigarettes in years past, but he's never puffed on an electronic cigarette. E-cigarettes allow smokers to breathe out vaporized nicotine and other chemicals. The products are used to mimic the physical act of smoking a cigarette without many of the requisite health problems and other side effects.
Summary The April 8-10 event is being sponsored by the Lyndon Baines Johnson Presidential Library in Austin, Texas. The landmark legislation promoted equality for all Americans. The White House says the president and first lady Michelle Obama will address the gathering on April 10, the final day of the commemoration.
Summary President Obama remains in the doldrums with only 41 percent approval and a significant margin disapproving of his handling of the economy (57 percent) and foreign policy (48 disapproval to 39 percent approval). Overall, 59 percent pronounce themselves somewhat or very disappointed in Obama. Only 6 percent think Obamacare is working well and should be kept in place while 42 percent want to junk the whole thing and 50 percent say it needs changes.
Summary Not many first-time filmmakers get invited to the White House to show their work, but on Friday a group of K-12 auteurs will do just that at the inaugural White House Student Film Festival. . As part of the event, a collaboration with the American Film Institute, the president will speak about his ConnectED goal of connecting 99% of American students to next-generation broadband and wireless technology within five years. The festival will also include a sneak peek of the first episode of "Cosmos: A Spacetime Odyssey," the upcoming Fox television series that "celebrates the scientific perspective and the importance of science, technology, engineering, and math education."
Summary Republican U.S. Rep. Michele Bachmann served as an opening act as the Tea Party Patriots hosted a fifth anniversary party in Washington, D.C. on Thursday. With budgets facing heightened scrutiny in Congress, threats of a government shutdown over spending bills finally gave way to an actual shutdown last October, spurred on by opposition to the Affordable Care Act, President Obama's health care law. Bachmann, who plans to leave Congress at the end of the year, urged the Tea Party rank-and-file to marshal its resources in to 2014 and 2016 to help conservatives capture control of the U.S. Senate and the White House.
Summary The White House on Thursday said that President Obama and House Speaker John Boehner , R-Ohio, discussed immigration reform during their recent meeting but declined to say if the leaders had made any progress on long-delayed legislation. But Boehner last week quickly pulled the plug on immigration reform this year, saying it was unlikely before the midterms . Republican leaders want to keep the focus on the economy and health care reform ahead of the midterms and believe immigration, which splits the caucus, could be a harmful distraction.
Summary Constitutional law professor Jonathan Turley issued a dire warning Thursday about the growth of executive power under President Obama, saying if left unchecked the U.S. president could "effectively become a government unto himself." . "There's not been a whimper of regret or opposition of any substance coming from Congress," he said, adding: "To watch their power usurped by another branch, you would think would concentrate the minds of all members." . The president has been accused of inappropriately circumventing Congress on several occasions over the past few years, including by making unilateral changes to the implementation of the Affordable Care Act and by giving U.S. immigration officers leeway to ignore violations of U.S. immigration law. .
Summary Transportation Secretary Anthony Foxx said Thursday that it was a "big deal" that President Obama and Republican leaders in the House released similar proposals to increase the amount of money that is spent on infrastructure projects this week. . Receipts from the fuel levy have been falling short by about $20 billion per year however because newer cars are getting better gas mileage and Americans have been driving less often in recent years. . The current transportation appropriations bill that is scheduled to expire in September contains more nearly $55 billion per year in road and transit spending, compared to the approximately $34 billion that is brought in annually by the gas tax.
Summary "On behalf of President Obama and the people of the United States, I congratulate the Government and people of the Dominican Republic on the 170th anniversary of your independence. "The United States is proud of its thriving Dominican-American community. Each and every day, some 1.5 million Dominican-Americans contribute to our nation's economic vitality and culture while maintaining a deep connection with their Dominican roots.
Gallery
Grid View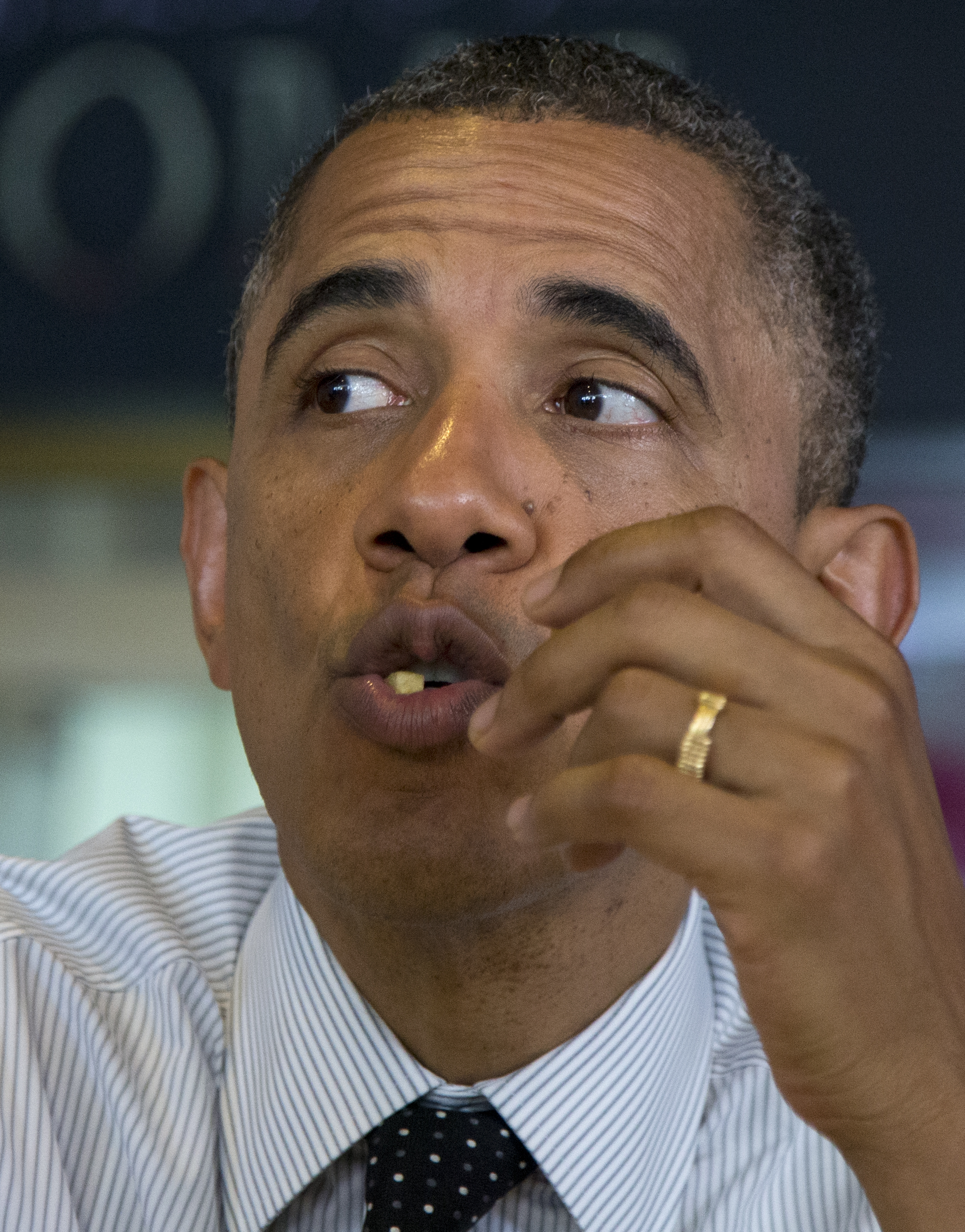 Obama hasn't tried electronic cigarettes, White House says
The political landscape tips toward the GOP
@lordxmen2k: When a republican like Sen. John McCain criticizes President Obama on Ukraine show them this picture #RussianInvasion http:…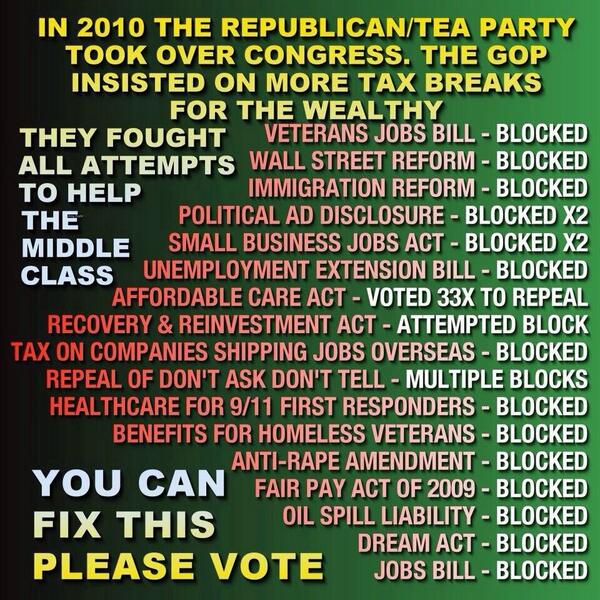 @ChrisJZullo: My fellow Americans. #Obama cannot get anything done without congress. Place blame where its due #tcot #uniteblue http://t…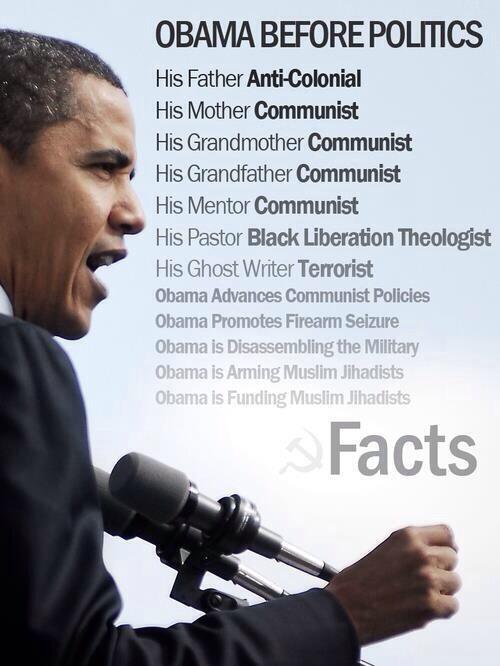 And now you know the rest of the story http://t.co/jw0yMA1XNf
See more...