Story
Buzz
Gallery
Buzz
NASA's SDO Observes a Lunar Transit: NASA's Goddard Space Flight Center: On July 26, 2014, the moon crossed be... http://t.co/7ghewtG8cm
Retweet
@NASAGoddard Did you guys check out the work ive done so far on the guided rocket?
Retweet
Pollution Beat Explorers to South Pole http://t.co/LeZU6hagse http://t.co/VlHpaw5g6I
Retweet
Pollution Beat Explorers to South Pole http://t.co/b3KuoZsKEk http://t.co/9TbwNZPK7x
Retweet
Pretty in pink - The Horsehead Nebula via @apod http://t.co/ejx4rY25uk http://t.co/DPjgbUDbWK
Retweet
Scientists Just Found The Missing Mid-Sized Black Holes - NASA Goddard Space Flight Center See Also Astronomers... http://t.co/tS8jcLdj3z
Retweet
When the Founder of NASA's Goddard Institute for Space Studies admits his faith in reason is ignorant, you might want to repent. "For the scientist who has lived by his faith in the power of reason, the story ends like a bad dream," said Robert Jastrow, founder of NASA's Goddard Institute for Space Studies and a self-proclaimed agnostic. "He has scaled the mountains of ignorance, he is about to conquer the highest peak; as he pulls himself over the final rock, he is greeted by a band of theologians who have been sitting there for centuries."
@NASAGoddard Hello =-) =-) I made a video to show a way I can help you and the world =-) =-) =-) http://t.co/OOs4lIlYcF I hope you like it
Retweet
I added a video to a @YouTube playlist http://t.co/ktK0fvnUKU NASA Goddard Space Flight Center, March 2013 - Women Lead - Tracey
Retweet
See more...
See more...
Story
Red Orbit
Summary By Ellen Gray, NASA's Goddard Space Flight Center. Their job during launch is to keep the mission manager informed of what's going on with the satellite and to help resolve any issues that arise. During the rehearsal "green cards," or anomalies, are thrown into the mix so that in the event that they happen on launch day, the team knows how to deal with them, said Glenn Bock, one of GPM's test conductors who coordinates activity in the control room and with the other control rooms, both here at Tanegashima and at Goddard, where the GPM Mission Operations Center is located.
Related Stories
Summary Lead author, Sanpisa Sritrairat, with a core sample. The Medieval Warm Period (MWP) was the first--a time of warm and dry weather in the north Atlantic that lasted from about A.D. 800 to 1300. Evidence of erosion in the sediment samples indicates that vegetation in the region, and the roots that held the soil in place, died off during the drought.
Summary This visible image from NASA's Terra satellite on Feb. 20 at 0800 UTC shows that Cyclone Guito has moved south in the Mozambique Channel, and its western fringes were brushing over Mozambique. At NASA's Goddard Space Flight Center in Greenbelt, Md. a rainfall anomaly analysis was made by comparing rainfall data compiled during the twelve year period from 2001-2012 to "near real-time" Multi-satellite Precipitation Analysis data collected for the same period. That analysis showed that rainfall in the northern Mozambique Channel has been above normal for the past month.
Summary Just how bad was this winter? Really, really bad as this terrifying visualization of global temperatures during these last few months shows. Top image: Visualization of the polar vortex this winter / NASA's Goddard Space Flight Center with video and images courtesy of NASA/JPL.
Summary "The Big Chill," NASA's Goddard Space Flight Center post read. "Blistering cold air from the Arctic plunged southward this winter, breaking US temperature records." "A persistent pattern of winds spins high above the Arctic in winter. The winds, known as the polar vortex, typically blow in a fairly tight circular formation. But in late December 2013 and early January 2014, the winds loosened and frigid Arctic air spilled farther south than usual, deep into the continental United States."
Summary Arctic sea ice reached record lows in 2011. Image by NASA Goddard Space Flight Centre. As the Arctic ice melts into the ocean, the Arctic is darkening and absorbing more radiation, amplifying the effects of global warming according to new research. They found that over a 33-year period between 1979 and 2011, the Arctic planetary albedo decreased from 0.52 to 0.48, meaning that an additional 6.4 W/m2 of solar energy has absorbed into the Arctic ocean over that period. When these figures are averaged over the globe, the impact of this Arctic darkening had an impact on global warming about 25% as large as that caused by CO2 emissions, which governments around the world are only now finally starting to target.
Summary Correcting for this artifact in the data, Doug Morton, of NASA's Goddard Space Flight Center in Greenbelt, Md., and colleagues show that Amazon forests, at least on the large scale, maintain a fairly constant greenness and canopy structure throughout the dry season. Or, possibly trees add more leaves to capture sunlight in the dry season when the skies are less cloudy. Unsettled by the lack of definitive evidence explaining the magnitude of the green-up, Morton and colleagues set out to better characterize the phenomenon.
Summary NASA Goddard Space Flight Center has released a fresh collection of stunning satellite images to celebrate the Sochi 2014 Winter Olympics. The first winter games were held in Chamonix, France, in 1924. The United States has hosted the Games four times; France has been the host three times; Austria, Canada, Japan, Italy, Norway and Switzerland have hosted the Games twice.
Summary On Feb. 6, 2014, at 06:10 UTC the MODIS instrument aboard NASA's Terra satellite captured this visible image of Tropical Cyclone Edilson over Reunion and Mauritius. Clouds from the fringe of Edilson also blanketed La Reunion Island (located to the southwest of Mauritius). The image showed a good rotation in the storm, with a shadowed center of circulation, hinting at the development of an eye.
Summary Thursday, February 6, 2014 - 08:30 in Mathematics & Economics. For the past two years, the Internal Research and Development, or IRAD, program at NASA's Goddard Space Flight Center in Greenbelt, Md., has awarded funding to a small number of researchers who are investigating how the agency might benefit from additive manufacturing.
Summary NASA's Aqua satellite captured this visible image of Tropical Cyclone Edilson in the Southern Indian Ocean on Feb. 5 at 09:50 UTC, north of the islands of Mauritius and La Reunion (left). Credit: NASA JPL, Ed Olsen. Edilson is moving along the western edge of a mid-layered subtropical ridge (elongated area) of high pressure situated to the east of the tropical storm.
Gallery
Grid View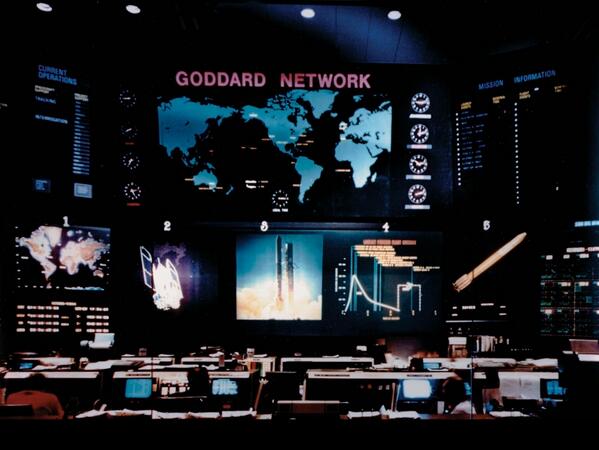 .@NASAGoddard, established #OTD in 1959, was our 1st space flight complex: #TBT   http://twitter.com/NASA/status/461896004225081346/photo/1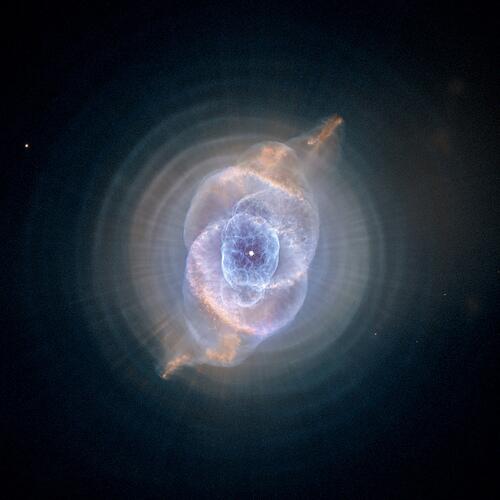 Join in as we tweet @COSMOSonTV: A Space-Time Odyssey TONIGHT 9 pm EST/PST on @Foxtv #Cosmos http://t.co/x7ZOtPSyZ5 http://t.co/JmQsEWjc4Z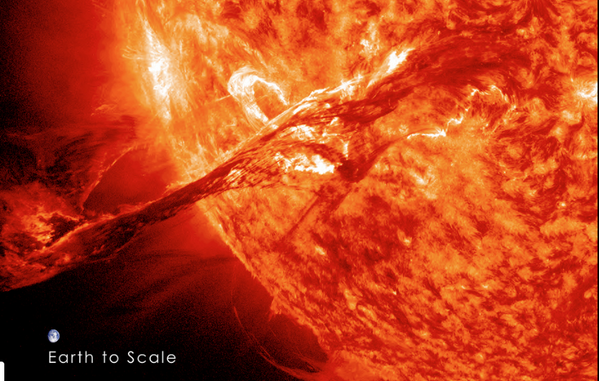 @NASAGoddard: Our magnificent sun http://t.co/uetgVHuyYT #Cosmos http://t.co/SP4FpJpgxn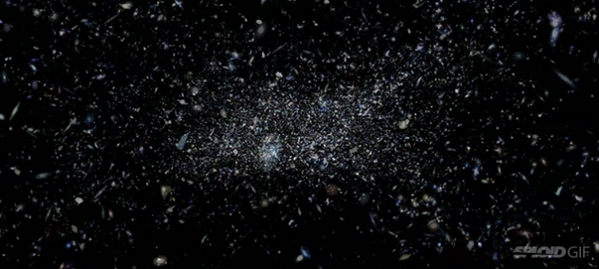 Can't. Look. Away. Awe-inspiring flight through the Universe http://t.co/63BLFsr3UI http://t.co/22ByUpUmKU

First View of Earth Taken by...http://t.co/9WeAdZrkCs #tbt http://t.co/epIFzfK9I0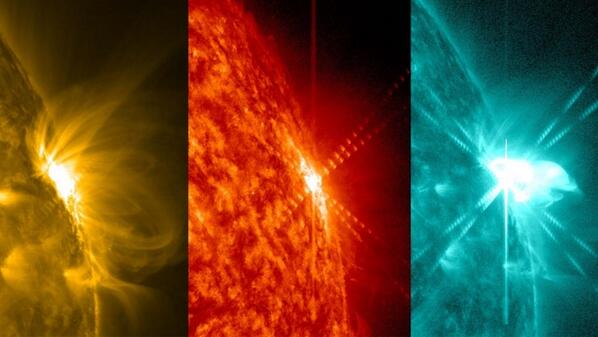 Mid-Level Solar Flare on 3-12 as seen by @NASA_SDO in 3 different wavelengths of light. MORE:http://t.co/sr0gxKAoYK http://t.co/FB0XucwJFG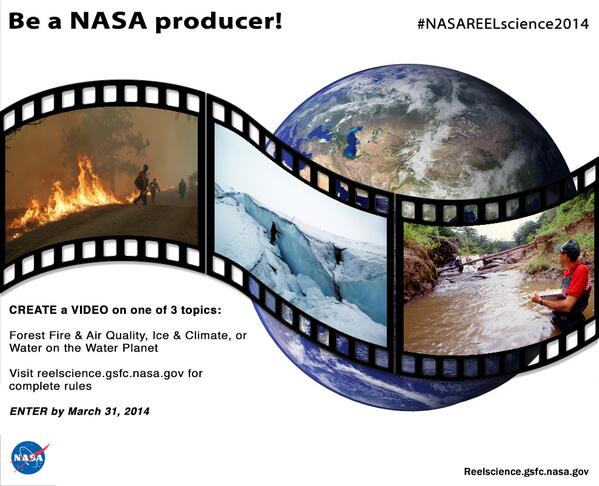 Students! Only 18 days left to submit your #REELscience2014 video! More info: http://t.co/dh492I90ps http://t.co/8dq1XWS4nc
See more...