Summary Enlarge / How Bas Lansdorp and the rest of the Mars One team imagine the first human colony on Mars will look in 2023. On the whole, Ars is skeptical , but despite delays , the project continues to push onward. Thousands of people have applied for the trip, in spite of the fact that the project as it's currently outlined has neither the money nor the technology to get off the ground.
Stories
Buzz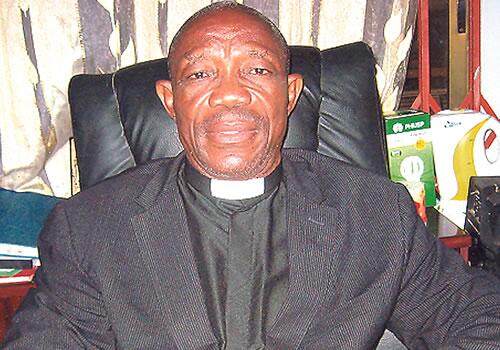 Expand Image
Just when u thought Muslim clerics had monopoly on idiocy, a Christian comes to their rescue. http://pic.twitter.com/WYGsuzW5RK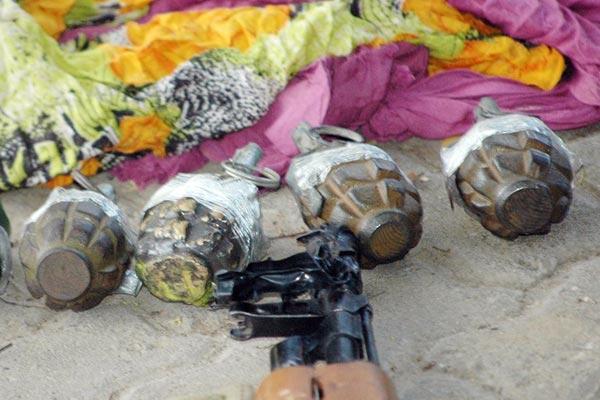 Expand Image
Police shoot dead 2 Muslim clerics in #Mandera. 11 grenades recovered from the Probox vehicle http://pic.twitter.com/ZxshGPRxVi
Iraq Sunni Muslim Clerics Call for War with ISIS http://youtu.be/aukks5A29ks
he Supreme Court's verdict on Monday declaring that a sharia court has no legal sanction drew sharp reaction from Muslim clerics who said that the Constitution ... https://i.ytimg.com/vi/L98j3N9E_oU/hqdefault.jpg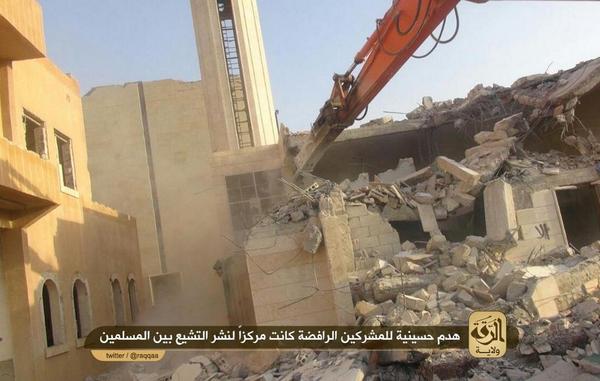 Expand Image
Dear Muslim clerics, isn't it blasphemy?! ISIS destroys the Masjid Fatima Zehra in Iraq via @omar_quraishi http://pic.twitter.com/SyAUragBkQ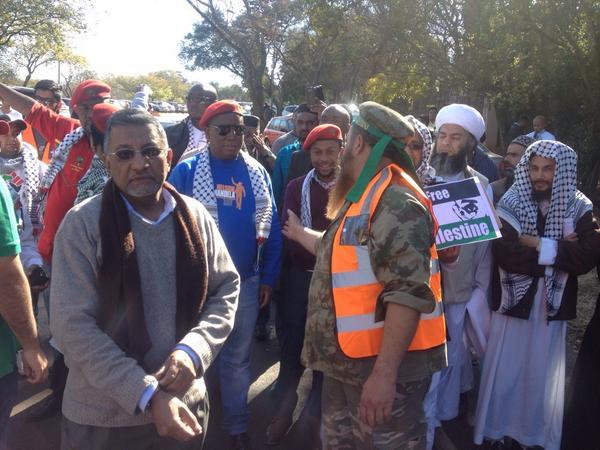 Expand Image
@yomar89: Malema joins Muslim clerics for protest at Israeli embassy #GazaUnderAttack #PrayForGaza http://pic.twitter.com/PsVrs9KBKx
Summary Muslim clerics who had been mediating an end to five days of fighting in Arsal said they would negotiate for the release of remaining captives held by militants. A Lebanese security source said the militants appeared to be pulling out gradually, but the army was still assessing the situation. A Lebanese political source familiar with the situation on the ground said some of the militants were still in the town, including Islamic State fighters.
Summary MANAMA (Reuters) - Bahrain has banned three Muslim clerics from preaching in mosques, accusing them of violating the "ethics and principles of religious discourse", in what opposition activists said was part of a crackdown on dissent. Majority Shi'ites led mass protests in the island state in 2011. "Instead, they maintained their approach of violating the ethics and regulations of the religious discourse, using the same tone, method and language that does not befit the sanctity of the pulpit, thus prompting intervention to stop this violation," BNA quoted the ministry as saying, without giving details.
Expand Image
Summary Kuwaiti Cleric Othoman Al-Khamis urged Hamas leaders to "show some regard" for the Muslims killed in the Gaza-Israel conflict. "The blockade? The blockade has been there since 2006. It's nothing new. The blockade will not be lifted by this war, just like the previous war did not lift it. One must look at things rationally, and deal with things as they really are. They say, 'The blockade is killing us. It's better to die (fighting).' Not true!". "You should not fight the enemy if you have no chance at winning. It's about winning, not about dying. Muslims fight not in order to die, but in order to win. That's the principle. Therefore, if the Muslims are weak, they are not allowed to fight."
Summary Mumbai, Aug 15 (IANS) In a unique initiative, Muslim clerics, intellectuals and social activists Friday pledged to make Mumbai drug-free, especially the city's minority-dominated areas, on the occasion on India's 68th Independence Day. The special event was organised at the Islam Gymkhana where a debate was conducted between police and the public on how to tackle the growing menace of drugs among youths and eradicate it from society.
KCR's controversial comments on Andhra Brahmins, can he mock at Muslim Clerics, anti Hindu CM #Telangana https://www.youtube.com/watch?v=rQXXAfGLVco
Summary At a Muslim clerics' conferecne in Turkey Sheik Saleh al-Aruri admits Hamas' responsibility for the first time. On Monday the Israeli army, in an overnight operation in the West Bank City of Hebron, demolished and sealed off the homes of the three men suspected of kidnapping and murdering Naftali Frenkel, Eyal Yifrach and Gil-ad Shaer on June 12. According to a statement by the IDF spokesperson's office, security personnel demolished the residences of Hussam Qawasme, and Amer Abu Aysha, and sealed off the residence of Marwan Qawasme, "as part of the ongoing mission to combat terror in the region."
See more...
See more...
See more...
See more...
The Govt pays Muslim clerics an honorarium. Is this not Muslim consolidation.Y is Ruling class so anti-Hindu.
To all the radical muslim clerics who say Shariah is compatible with western democracy, I call Taqiyya. Keep your radical ideology. No ty.
Pakistan: Muslim clerics sentence 4 women and 2 men to death for singing and dancing at wedding http://t.co/n7rcH73P2x
Congregation of Muslim clerics asked UP CM to ban the use&propagation ofLOVE JEHADas it is maligning the Islam. Good!that goodness started.
Media hone mad about Yogi Adityanathji Tangent Som etc. Why not pick the venom spread by Muslim clerics and leaders Azam Khan Oasi etc.
Muslim clerics speak on return of Jesus? on January 31, 2014 / in Facing The Ka'aba 1:11 am / Comments... http://t.co/Vr7b9sUTvn
These so called "muslim clerics" and this new so called "caliphate" with the isis needs to come to an end, you have no right to decree such
RT @elderofziyon: EoZ #Israel news: Antisemitic Muslim Clerics of the Day: Lebanese site Al Ankabout reports that Mufti of the L... http://…
EoZ #Israel news: Antisemitic Muslim Clerics of the Day: Lebanese site Al Ankabout reports that Mufti of the L... http://t.co/8UNM4JklYB
See more...
See more...
See more...
Trending Now
Most Popular This Week