Summary The Complete Glossary of Facebook's 51 Gender Options. (See also this excellent article by Dr. Eric Grollman about gender conformity & gender non-conformity). Gender Questioning- Someone who may be questioning their gender or gender identity, and/or considering other ways of experiencing or expressing their gender or gender presentation.
Stories
Buzz
Summary Among the more interesting options include "two-spirit", "neutrosis", "non-binary", and "gender fluid". Alongside more dignified answers such as "a relationship" or "friendship," users used to be able to respond " whatever I can get " or "random play." . Those options went the way of the Dodo back in 2008, but fresh off its tenth birthday celebration , Facebook is getting back to the kind of flexibility it saw in its early days in terms of how users chose to represent themselves.
Summary Twitter Inc ( NASDAQ:TWTR ) beat expectations on revenues and earnings per share in its first quarterly report, but it missed on the two most important results. Other big problems for Twitter Inc ( NYSE:TWTR ) include the fact that the company reported a declining growth rate in both domestic and international monthly users and also what looks like a downward trend in the "absolute number" of new monthly active users. The Bernstein team notes that this looks like Twitter might "go ex-growth" in the U.S. within just a few quarters.
Summary Twitter Inc. is testing a redesign of its profile pages that mimics the look of Facebook Inc.'s timelines, part of the microblogging service's effort to boost engagement as user growth slows. The new design, which is showing up for a small set of users, includes a wide background photo across the top of the page and a smaller profile picture on the left-hand side, similar to member pages on Facebook's rival social network.
Summary So far this year, shares of Facebook Inc ( NASDAQ:FB ) have already risen 23% after an incredible year last year when they rose 105%.The social network's stock is now so high that its market cap is larger than that of Amazon.com, Inc. ( NASDAQ:AMZN ). Facebook insiders sell at around $64 a share. Meanwhile, a number of insiders at Facebook Inc ( NASDAQ:FB ) have taken advantage of last year's and this year's rally to unload some of their shares and turn some of their paper profits into actual profits.
Summary Facebook Inc. is offering users dozens of options beyond the "female" and "male" sexual identities by offerin a new custom gender option for users' profiles, a move that's been hailed by lesbian, gay, bisexual and transgender advocacy groups. "When you come to Facebook to connect with the people, causes, and organizations you care about, we want you to feel comfortable being your true, authentic self. An important part of this is the expression of gender, especially when it extends beyond the definitions of just "male" or female," Facebook wrote in a post on its Diversity page . Along with bringing the new options online, the company also adjusted privacy settings to enable users to control who sees the new custom gender.
Summary Facebook Inc ( NASDAQ:FB ) might have started out as an online tool for college students to connect, but now the social media website has grown to include the presence of teenagers and seniors, as well as consumer companies. These trends have landed Facebook in the news on more than one occasion, leaving investors up in the air about what to do with his or her shares of Facebook.
Summary SAN FRANCISCO (Reuters) - For the first time, Facebook Inc is letting users of its online social network identify themselves as a gender other than male and female. The basic user profile for members in the United States now includes a customizable category among the gender types that users must select, the world's No.1 Internet social network announced on Thursday, the day the feature became available for U.S. members using the site's English-language version.
Summary Just a couple of days ago, it was noted that a redesign of the social networking site Twitter Inc ( NASDAQ:TWTR ) bore more than a passing resemblance to its big rival Facebook Inc ( NASDAQ:FB ). Twitter Inc ( NASDAQ:TWTR ) has created a lot of buzz and attracted a lot of users in the eight years that it has been live, the more established Facebook Inc ( NASDAQ:FB ) continues to rule the roost in social media, at least in economic terms. Facebook currently generates over twenty times annually the revenue accrued by Twitter, and though the original and largest social networking site has had its fair share of problems, it still has a business model which is far superior to that of Twitter.
Summary Social Media Week will include keynote speeches from top executives at Buzzfeed, Buzzcar and Upworthy. "I think there is a natural order to what is happening," Daniels told me. "The push back that is slowly starting to kind of happen, with regard to consumers wanting to establish more control and find ways to disconnect, it's representative of this next wave of change."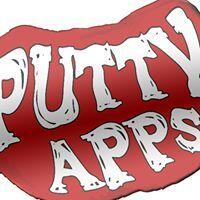 Expand Image
#Free #App - Facebook - Facebook, Inc. Keeping up with friends is faster than ever. •... http://t.co/sQJAu1aMOD http://t.co/ZCcpyFgmzL
YouTube:Yahoo Tech News Apple, Clearwire Corp, Facebook Inc., Google, IPhone http://t.co/1HIBaX62hk: #apple #sougofollow
See more...
See more...
See more...
See more...
See more...
See more...
See more...
Trending Now
Most Popular This Week