Story
Buzz
Gallery
Buzz
@leobuiret @Ephitec #Restaurant reservations #app #Resy is going head-to-head with OpenTable http://t.co/OadILgYF9K
Retweet
Restaurant reservations app Resy is going head-to-head with OpenTable http://t.co/vO3GpbodgL
Retweet
Need reservations for dinner? Easily make them @OpenTable with the click of your mouse! http://t.co/AyPUy5yEKo #online #reservations
Retweet
Yelp CEO: We're Unfazed by Priceline Acquisition of Partner OpenTable http://t.co/1SlQhKYzxH
Retweet
The Asbury Park Press arrives fashionably late to the party as we're named one of the Top 100 Restaurants in America by OpenTable.
VenueBook Grabs $2M, Wants To Be the OpenTable for Booking Events http://t.co/pWIOhYiBsx #startup
Retweet
"With Priceline acquisition, OpenTable poised to grow globally" http://t.co/5MN1Sziz2v
Retweet
See more...
See more...
Story
SeekingAlpha
Summary Yahoo ( YHOO -1%) has followed up on its Yelp search content deal by more deeply integrating OpenTable's ( OPEN +1.9%) content and reservation options into its search results. Bing, whose search engine powers Yahoo's results (Yahoo maintains flexibility in how results are displayed/augmented), has already struck content integration deals with a list of partners that includes Yelp, OpenTable, Facebook, and Twitter. On a global level, the efforts have only had a modest impact on Bing's search share.
Related Stories
Summary UrbanSitter , which uses Facebook to screen and match babysitters and compares its user experience to OpenTable and Uber, has raised $15 million led by DBL Investors with Match Group, Aspect Ventures and others. The two-year-old company is based in San Francisco.
Summary CHICAGO | Tap on a touchscreen, identify restaurants, find out what reviewers have to say and make a reservation through OpenTable - all while driving at 60 mph on the interstate and never lifting your eyes off the road. They can control such apps on 8-inch touchscreens on the dashboard, more traditional dashboard knobs or buttons on the steering wheel in many of the new models on display. Another high-tech innovation showcased at the McCormick Place convention center automates the home, and can be connected so the lights come on and music starts to play as the car pulls into the driveway.
Summary Yahoo has begun integrating OpenTable reservations more deeply into its local search results, in a move that looks very much like its recent one with Yelp . But, unlike Yelp, it is not due to a content licensing deal, said sources inside Yahoo, but part of a recent local redesign and an element of an even larger effort by CEO Marissa Mayer to turbochange its search efforts. An OpenTable spokesperson said that the company has long been one of the providers of restaurant information on Yahoo, but that there had been no special work on OpenTable's part in the integration.
Summary Providence was ranked 3rd in OpenTable's 2014 list of Top 25 Most Romantic Cities released ahead of Valentine's Day. The rankings were compiled after reviewing three factors; the percentage of restaurants OpenTable reviewers rated as "romantic"; the percentage of people who dined out for Valentine's Day in 2013, and the percentage of tables seated for two.
Summary PHOENIX -- As diners make reservations for romance on Valentine's Day, OpenTable , the world's leading provider of online restaurant reservations, is pleased to honor the 2014 Diners' Choice Award winners for the Top 100 Most Romantic Restaurants in America . "This year's honorees offer couples a unique opportunity to step away from their hectic schedules and the pressures of everyday life and reconnect and rekindle their relationships over an elegant, intimate meal," said Caroline Potter, OpenTable Chief Dining Officer. "Love is always in the air - and romance is always on the menu - at any of these winning restaurants." 3TV's Javier Soto also recommended Virtu , which was recently named one of the 20 best new restaurants in the country by Esquire Magazine, Elements at Sanctuary and Orange Sky at Talking Stick Resort .
Summary Yesterday, Yahoo Yahoo announced a partnership with Yelp on local search. Local search spending, then, is of roughly the same magnitude as national spending. The difference is that the local spending is highly dispersed. Looking at the issue from the other end, Yodle Yodle helps local merchants with their Internet marketing. And, of course, the big guys are all in local search one way or the other.
Summary From finding the perfect flowers to dinner plans to the bedroom: The best iPhone apps to make Valentine's Day 2014 the best one ever!. Valentine's Day is almost upon us and for those out there with significant others, it's a time to enjoy each other and remember what brought you together in the first place.
Summary Online reservation site OpenTable is increasingly focusing on mobile apps. - shutterstock.com/AFP. Online reservation site is also piloting a mobile payment app. IN a move signalling an increased interest in expanding into mobile, online reservation site OpenTable has announced that it has acquired restaurant recommendation app Ness. With the acquisition, the Ness app and website are no longer available on their own. The online reservation site is also piloting a mobile payment app in San Francisco.
Summary Soon you'll be able to use OpenTable to not only book your restaurant reservation, but pay for your meal as well. Paying for your night out with the app involves simply adding a credit card before your eat. When you're done with dessert, you can view your check and complete the transaction on your phone without having to get a bill from your waiter, freeing you up to head on to your next adventure that much faster.
Summary OpenTable is testing a mobile payment service that will do away with waiting for a check at the end of the meal. The new service is being tested by diners at select restaurants in San Francisco, Kashyap Deorah , general manager of payments, wrote on OpenTable's blog . The company plans to expand the test to more diners over the next few weeks, with plans to allow people to request access to the service.
Gallery
Grid View
Congrats to @LisaVanderpump & @SurRestaurant 4 being OpenTable's Diners' Choice 2014 Hot Spot Restaurants in America. http://t.co/TFSowFjka3
We're honored to be one of April '14 @OpenTable Diners' Choice restaurants! Thanks to all who gave us high ratings. http://t.co/ppmocPIDhX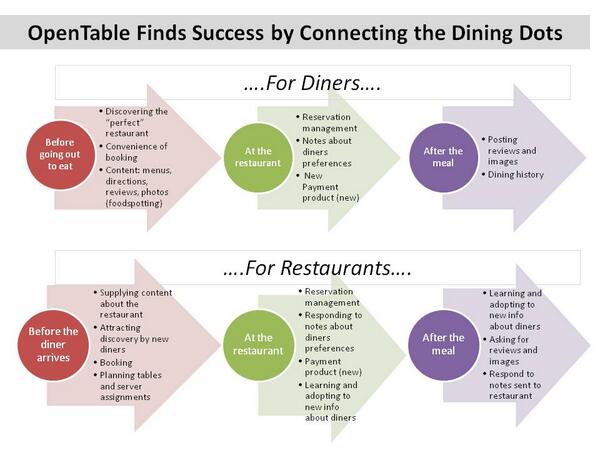 How OpenTable has created its success http://t.co/CFqNXE4uKR http://t.co/yqUQCmuLWN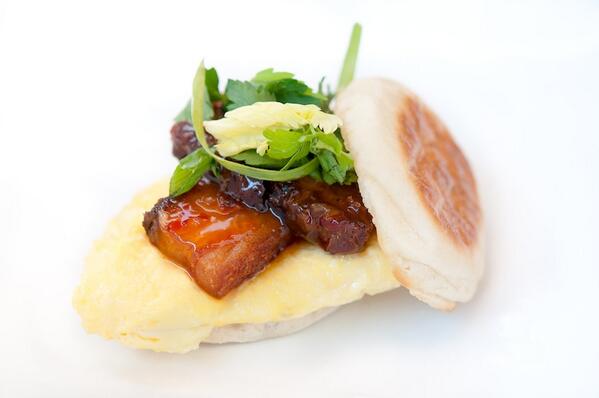 Announcing the 2014 Top 100 Best Brunch #DinersChoice restaurants in the US. http://t.co/XSYDjJqlJU http://pbs.twimg.com/media/BmVcAtPCMAAdKKv.jpg:large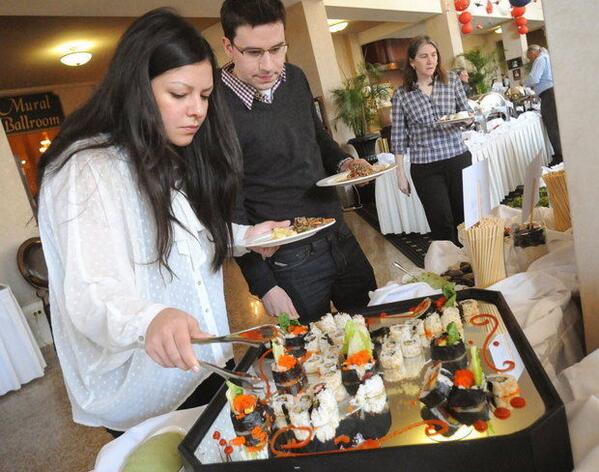 Hotel Bethlehem earns a spot on OpenTable's Top 100 Best Brunch Restaurants in America http://t.co/ujsXy330Bu http://pbs.twimg.com/media/BmZaGD8IIAAqi6W.jpg:large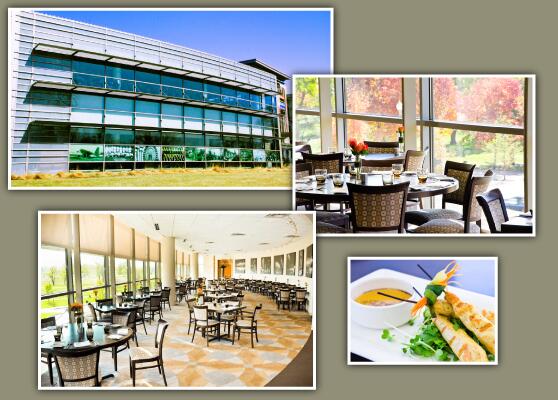 Congrats to @Bixbys, #stl's lone entry in @OpenTable's "100 Best Brunch Restaurants in America" list for 2014. ia @s http://pbs.twimg.com/media/Bmex11ECUAAxCn0.jpg:large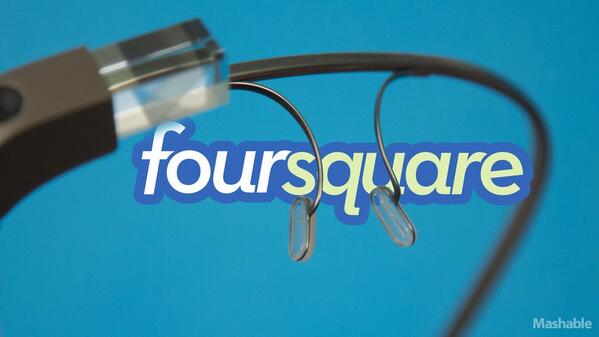 .@GoogleGlass gets Foursquare, TripIt and OpenTable apps. http://twitter.com/mashabletech/status/466790908785332224/photo/1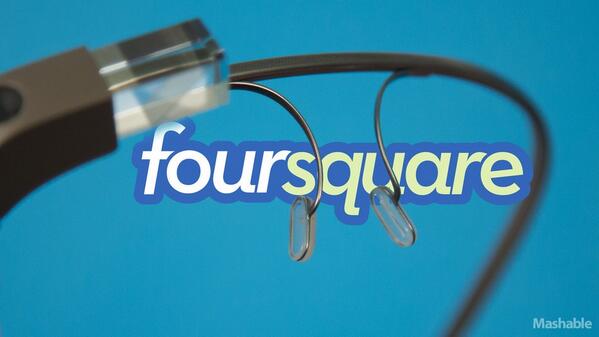 .@GoogleGlass gets Foursquare, TripIt and OpenTable apps. http://twitter.com/mashable/status/466790905807392768/photo/1
See more...