Summary Seven images of Castro were handed out by the Cuban government. It was during such screening that photo editors noted an anomaly in a picture that showed Castro meeting with Ecuadorean President Rafael Correa in Havana on January 29. The AP acquired the original, high-resolution image files from the photographer, Alex Castro, the former leader's son.
Stories
Buzz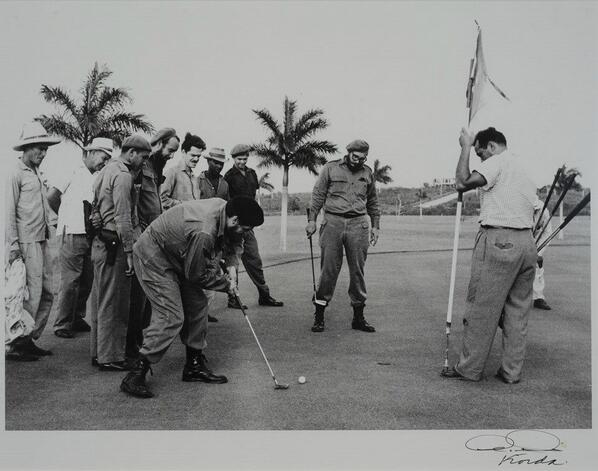 Expand Image
Che Guevara and Fidel Castro playing golf to mock Eisenhower, 1962 http://t.co/D0QUzBew8W
Nelson Mandela & Fidel Castro: A Video You Won't See on the Evening News
Expand Image
Fidel Castro placed a wreath on the Lincoln Memorial c.1959 - (Fidel kept a bust of Lincoln in his office) http://pic.twitter.com/k28Ccu4s8A
See more...
See more...
See more...
See more...
See more...
See more...
See more...
Trending Now
Most Popular This Week