Summary This time, it was more than just a war of words between Kenya Moore and Porsha Williams. "I am in the middle of most of it, and probably the cause of most of it," she told PEOPLE ahead of that season's premiere.
All Stories
Expand Image
Summary On March 29, All About the Housewives reported on Kenya's Twitter comment where she said she never fights. Bringing up Porsha's ex-husband Kordell Stewart yet again was definitely the last straw for Porsha and when she blew, she meant to really shut Kenya all the way up.
Expand Image
Summary However, during the reunion, they didn't just exchange words, as they are known to do. "Porsha beat the sh*t out of her! She is a little thing and she jumped on her and pulled her down to the ground by her hair, and Kenya doesn't have a weave, it is all her own hair."
Expand Image
Summary Porsha Stewart reportedly attacked her "Real Housewives of Atlanta" co-star on the set of the sixth season reunion filming this week, and now, she is reportedly on the chopping block with Bravo. Since the incident just happened a few days ago, Bravo producers are currently taking things slow, talking among themselves and deciding what is best for the ladies and for the future of the show.
Expand Image
Summary "They did get into an altercation. Porsha stood up, so then Kenya stood up," an insider told Us Weekly . "Porsha charged at Kenya and pulled her hair, but it was over in a matter of seconds. Porsha never dragged her by her hair. Andy [Cohen] and a producer jumped in and then security came."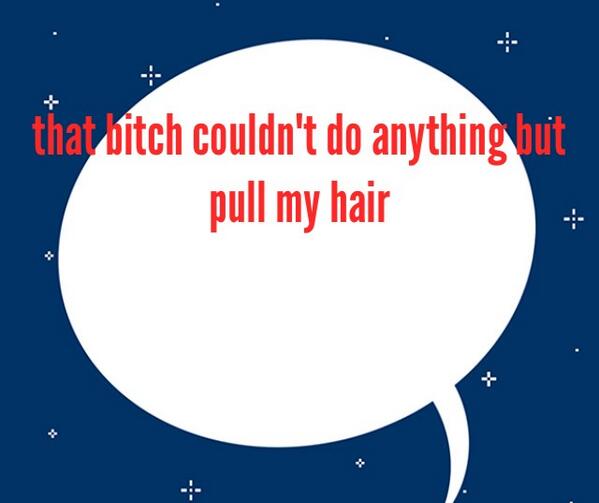 Expand Image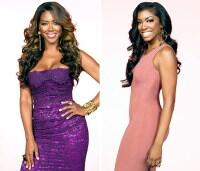 Expand Image
Expand Image

Expand Image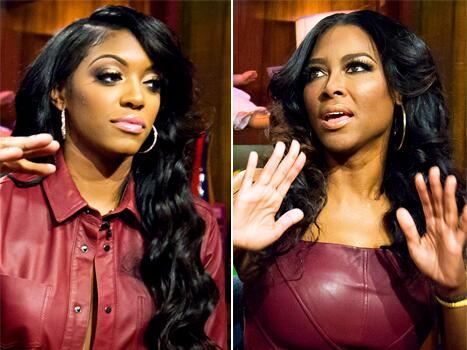 Expand Image
Expand Image
Summary Porsha Stewart is ready to rumble. Moore has memorably and repeatedly insinuated that Stewart was a "beard" during her marriage to the NFL pro. "When I was married, I loved him deeply. I was a wife to him. That's what I was in that relationship."
Expand Image
Summary Back in February, Kenya took Brandi to task for the infamous (and awful) remarks she made about black people not being able to swim. Now both woman are starring on The Celebrity Apprentice, and rumor has it that they didn't call a truce before taking to the small screen together.
See more...
See more...
See more...
See more...
See more...
Expand Image
Summary San Francisco Giants starting pitcher Madison Bumgarner, right, is doused with water as he is greeted by teammates after the Giants defeated the Pittsburgh Pirates 8-0 in the NL wild-card playoff baseball game Wednesday, Oct. 1, 2014, in Pittsburgh.
Expand Image
Summary The country's $10 billion Clean India campaign aims to build more toilets, end open defecation, improve trash disposal and educate citizens about the link between sanitation and public health. On what is usually a public holiday, officials were ordered to report to work to clean their offices and grounds, and to take a pledge to devote 100 hours a year to cleaning.
Expand Image
Summary Since the Bali ministerial meeting last December, WTO members have repeatedly put the lens on India's farm sector policies , especially those related to exports and the scrutiny has only gone up since the BJP government blocked a deal on trade facilitation this July, arguing that it will not back it till concerns over domestic support for public stockholding are sorted out.
Summary WASHINGTON -- As hundreds of thousands of Hong Kong residents keep their protest posts in the streets, yearning for demands of democracy and free speech that China has no intention of meeting, President Obama met with a Chinese envoy Wednesday about the "future potential" of bilateral relations.
See more...
See more...