Washington Times Communities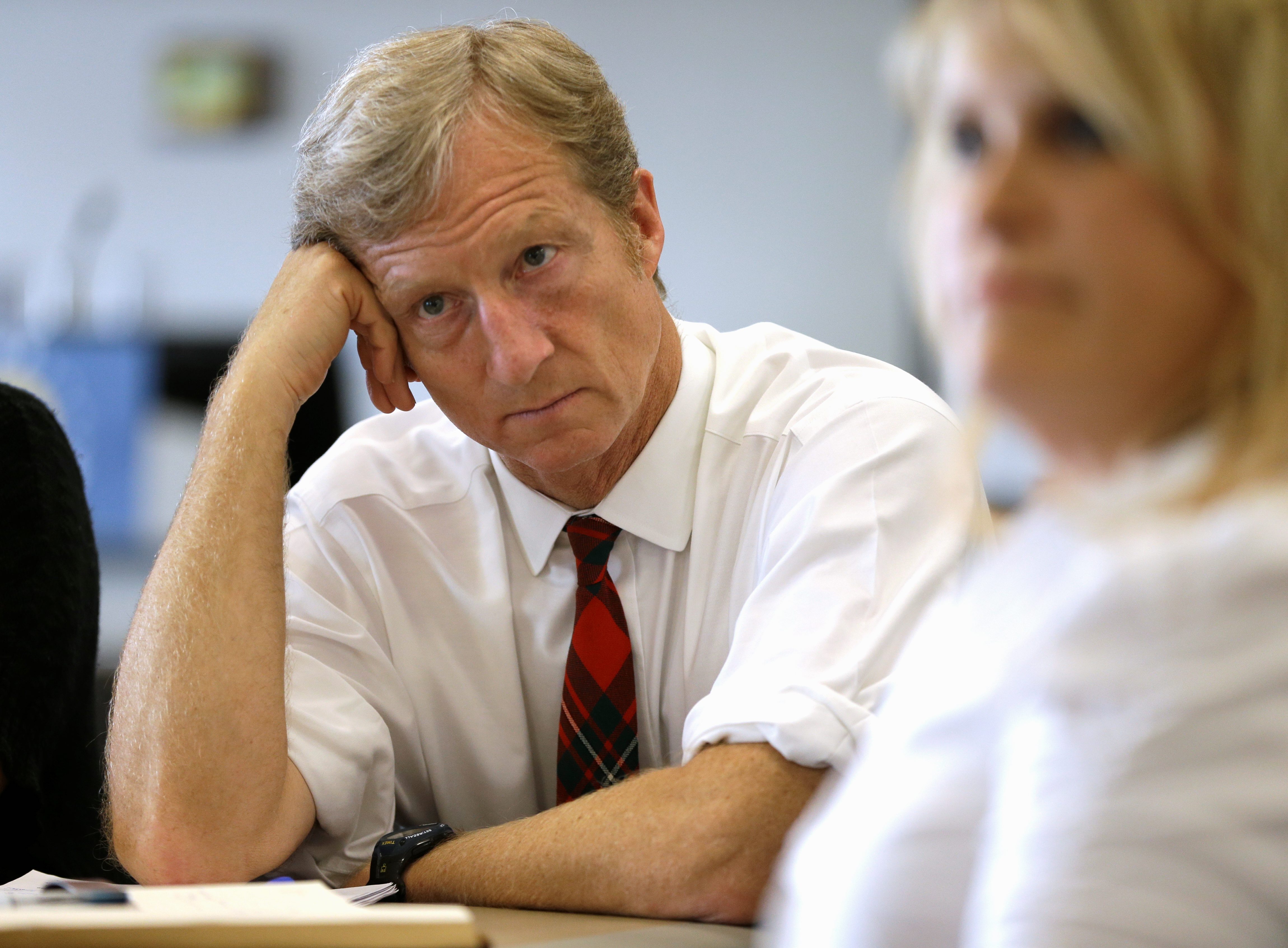 Summary It appears that Republicans have found their own pair of billionaire brothers to demonize this election cycle. While Democrats hammer away at the influence of the Koch brothers, conservatives are swinging back by pointing to the liberal campaign activism and free-spending ways of the wealthy Steyer brothers, Jim and Tom.
Stories
Buzz
See more...
See more...
See more...
See more...
People are slowly waking up and rising against the influence of the #Koch brothers by tackling it at community levels. You can too! #boycott
Idiot billionaire Charles #Koch. #Strudel on the brain, and clearly quite insane. http://t.co/Mx356FgQgc via @TwitPic
We ran into Michael Stipe outside the new Koch Plaza at the Met. He's not a fan of them. http://t.co/jjPrq47rK8 http://t.co/utUoZuE9ni
when u think about the koch brothers one these days they r gone and the world will have a little bit relief
One of the worst supreme court decisions in history, this gift to the Koch Bros. and big money is destroying what's left of our Democracy. Corporations are NOT people, Congress and elections should not be for sale. Share this and support the 28th Amendment! Sean
Guys jin logo k accounts premier nahi howe wo thora oor wait karen koch Days me un k ho jain ge . hamara system aj kal thora slow he oor accounts kafi ziada he :)
Are you serious about stopping being a hamster? Richard Koch is running a 3 day workshop in Chicago, 28-30... http://t.co/cCXMyg6Fb4
See more...
See more...
See more...
Trending Now
Most Popular This Week