Summary Safe to watch with the naked eye, the lunar eclipse should cast a bright orange or red tint across the moon. The lunar eclipse on Tuesday will be the first of four eclipses expected within the next year: two lunar and two solar.

Expand Image
Expand Image
Summary This undated illustration made available by NASA shows the Lunar Atmosphere and Dust Environment Explorer (LADEE) orbiting the moon. The moon will be rising in the western Pacific, and so only the last half of the eclipse will be visible there.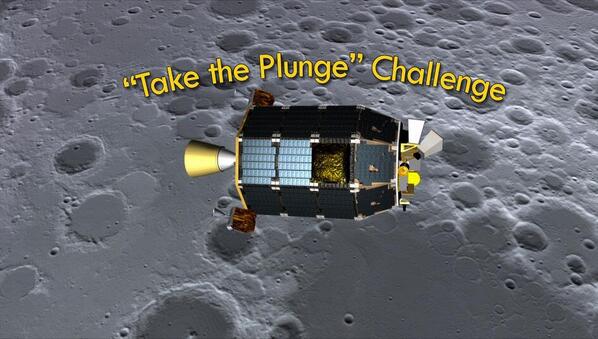 Expand Image
Expand Image
Summary LADEE will eventually be dropped to as low as a mile or two above the lunar surface to make its final scientific observations before a maneuver sets up the spacecraft's controlled impact on or before April 21, NASA said last week .
Expand Image
Summary Two weeks before LADEE's mission expires and ground controllers set an impact trajectory for the dark side of the moon (planned for April 21), NASA scientists sent LADEE to debunk the crystal smog-like glow. "The moon's gravity field is so lumpy and the terrain is so highly variable with crater ridges and valleys that frequent maneuvers are required or the LADEE spacecraft will impact the moon's surface," LADEE project manager Butler Hine told NASA .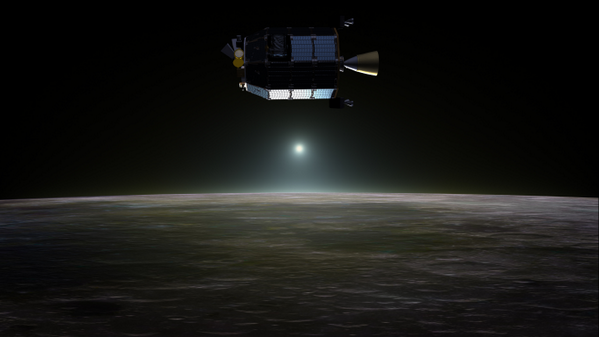 Expand Image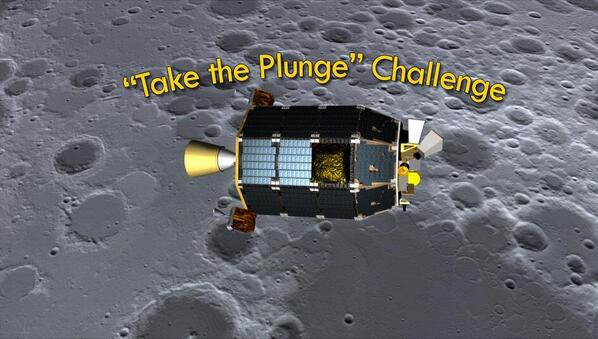 Expand Image
See more...
See more...
See more...
See more...
See more...
Summary Fabulous! "I wish I had kept filming as he put his ball straight in the pond, then the swans went for him again over the bridge," he said. 6. The video has so far been watched over 180,000 times and has started to go viral again after SPORT Bible uploaded it to Facebook on Tuesday.
Summary The police officer who fatally shot 18-year-old Michael Brown spoke publicly for the first time about the confrontation, and for the second straight night crowds poured into the streets of Ferguson to protest a... By SADIE GURMAN Associated Press People protesting the Ferguson, Missouri, grand jury decision took to the streets in cities across the U.S. for a second day Tuesday, showing that the racially...
Summary BOSTON (AP) -- Massachusetts residents are bracing for nightmarish conditions on the highways as a winter storm descends on the state on the day when people take to the highways for Thanksgiving travel. The storm is expected to intensify in the afternoon and last most of the day.
Expand Image
Summary Michele Flournoy bowed out because of "family concerns." Flournoy, a former undersecretary of defense, is the second person near the top of the White House's list of possible replacements for Hagel, who resigned under pressure on Monday, to withdraw from consideration.
See more...
See more...