Story
Buzz
Gallery
Buzz
If I had a hammer, I'd use it on Peter, Paul and Mary. ― Howard Rosenberg
Retweet
Laurence J. Peter~ It is wise to remember that you are one of those who can be fooled some of the time.
Retweet
(peter voice) EAT IT FACEBANK, EAT IT http://t.co/tuw9MXWNN3
Retweet
"Had I not become a footballer, I think I would have been a virgin." ~Peter Crouch's honest assessment of himself.
Retweet
Effective #leadership is intentional #Influence that creates #change for the greater good. ~Peter G. Northouse
Retweet
Daniela just brought the body count to 1,010,149 by icing ÅDDΪC†Ş Peter. ғreeвιrd Breznberti was just iced by Daniela, who has whacked a total of 1,010,148 rivals. ८ﻪժı kızıl was just iced by Daniela, which brings the body count to 1,010,147 rivals. WWЯωΛC² Ѕєхψ ЂаžęŁ was just iced by Daniela, who has whacked a total of 1,010,146 rivals.
See more...
See more...
Story
Time
Summary Peter Jackson's Gulfstream is being used to help coordinate search efforts in the hunt for the missing Malaysia Airlines Flight 370. Lord of the Rings director Peter Jackson's private jet is now involved in the hunt for Malaysia Airlines Flight 370, Jackson's spokesperson confirmed Wednesday. The company that operates Jackson's Gulfstream G650 is using the aircraft to aid in the international search effort with Jackson's consent, Radio New Zealand reports .
Related Stories
Summary The Twelfth Doctor's (Peter Capaldi) new costume. His 200 percent survival rate begs the question of how, and when, Trenzalore will really become his grave. "Changing time is tricky. It's a bit like a detective story: so as long there isn't an actual body, you've got a certain amount of wiggle room - for instance, if the body has, rather conveniently, been burned on a boat in Utah," Moffat explained, as the Doctor, according to Doctor Who Magazine (via Doctor Who TV ).
Summary Cotero told the court her son Dominick Manzo had mentioned having "bad vibes with Peter" months before attending the Valentine's Day weekend nuptials. Andrade followed and tried to flee, indicating the shooter was still in the bathroom, Flores testified. In the midst of the melee, the groom tackled Andrade.
Summary When Joanne Minich recently visited son Peter, 31, at Bridgewater State Hospital in Massachusetts , prison guards brought her to a locked cell that inmates call the "bird cage," where he was shackled at the hands, waist and bare feet, she says. It's a horrible way to live." The lawsuit is not seeking damages, but compliance with the seclusion and restraint statute; a treatment plan that includes individual and group therapy, and socialization and "activities of daily living" training; and a transfer to a place that is not a prison.
Summary Finance minister Charles Sousa and Bob Peter, president .... Ontario Finance Minister Charles Sousa unveiled plans this afternoon for 10 LCBO liquor kiosks to open in grocery stores as part of a one-year pilot program. The plan would allow for the rollout of selected LCBO Express stores-within-a-store, which would open by the end of the year. He said the rollout will begin with a pilot of 10 stores. Purchases of wine, beer and spirits will be paid for at the kiosk, to the LCBO. .
Summary Sansa Stark (Sophie Turner) and her husband Tyrion Lannister (Peter Dinklage) in "Game of Thrones." | HBO. Now, everyone can keep track of Daenerys' travels and more (me,. You can always tell the "Game of Thrones" book-lovers from the HBO series bandwagon jumpers.
Summary Skokie actor Joey deBettencourt (in air) stars in the title role of the national tour of "Peter and the Starcatcher," a five-time Tony Award-winning "Peter Pan" prequel. The national tour of the five-time Tony Award-winning "Peter Pan" prequel "Peter and the Starcatcher" lands in Chicago next week. And though "Peter and the Starcatcher" wasn't developed here, its arrival has the potential to highlight many of the strengths of the city's thriving storefront theater scene.
Summary Peter, left, with partner David outside Islington Town Hall. Our marriage is happening on a particular day, a day in history. "But it's not the end point because as everyone is congratulating us, there are many gay men and lesbians around the world who are not invited to the party and we want to send out a message of hope and solidarity to them. "If you can't hold hands in the streets in India or Iran without fear of violence or imprisonment or worse, that's a serious issue for all of us.
Summary Joey deBettencourt, who plays Peter (though his character is referred to only as "The Boy") in the national touring production of "Peter and the Starcatcher," grew up in Skokie, graduated from Northwestern University in 2009, and went on to perform with many Chicago companies, most notably Griffin Theatre. The actor said his director, Roger Rees, offered him good advice. "He told me that the role of 'The Boy' forms the emotional through-line of the show, and while the other characters can sing, joke and get the laughs, I have to concentrate on honest acting."
Summary Port Adelaide great Geof Motley, centre, with sons Peter, left, and Brett in the race at Adelaide Oval. SHOWDOWN tensions are spilling off the field with the Crows demanding Port Adelaide cover part of the new Geof Motley race at Adelaide Oval during Adelaide home games. The Adelaide Football Club argues the "We Are Port Adelaide" wall on the west side of the race breaches the new stadium agreement during Crows home games.
Summary The Sherlock co-creator is busy penning two new Doctor Who adventures for the Twelfth Doctor (Peter Capaldi) and his current companion, Clara Oswlad (Jenna Louise Coleman). Previously, Gatiss transported viewers to Charles Dicken's Cardiff, the 1953 coronation of Queen Elizabeth II, Winston Chruchill's World War II London, a Cold War-era Soviet sub, and Yorkshire in 1893. A trip to the turn of the 19th century wouldn't be at all out of character for Gatiss' Doctor.
Gallery
Grid View
More details emerge in wedding reception shooting as case heads to trial
A map for 'Game of Thrones' geeks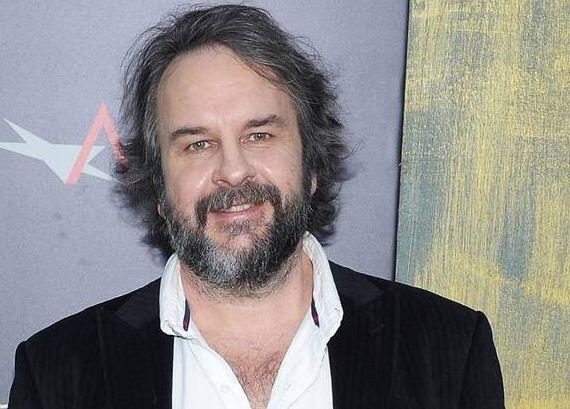 Peter Jackson's private jet has joined the search for the missing flight MH370 :http://t.co/Mn9VD4JtFb http://t.co/KO4YzAnIjl
Done & done, Peter! So amped for 9 & 9:30 tonight, @mindykaling! http://t.co/vIlAihm4Mt
My @ShopTinySaints just came in. Ladies and gentlemen...Saint Peter. #Saints #Catholic http://t.co/86SDtOySLy
Hey guys my dad wants you to watch @petedavidson aka Peter(?) on @jimmykimmel tonight http://t.co/5sDThUthSa
See more...