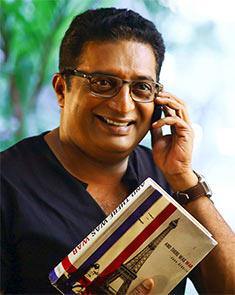 Summary Oggarane, the Kannada version of the recently released trilingual made by actor Prakash Raj, has surpassed expectations in all multiplexes. The national-award winning actor said he was surprised by the kind of positive media reviews that his film got, especially in terms of the detailing of the nuances of the film.
All Stories
Expand Image
Summary Multilingual actor Prakash Raj , who is basking in the success of his recent offering Oggarane , has bagged another offer in Kannada. The other lead cast of the movie is likely to be revealed shortly by the director, who has come up with an unique script for Challenging Star.
Expand Image
Summary Piracy has been one of the biggest battles the film industry has been battling for quite some time. "Pirated DVD s on the streets.This is how a good cinema is killed by mafia. I hope u will fight for us n watch it in the theatre .. I TRUST U."
Expand Image
Summary If reports are to be believed actor-director Prakash Raj's next directorial venture will be an original. Director B Suresha, friend and colleague of Prakash, had suggested him of choosing an original script for his next film, considering immense talent the actor-filmmaker possess.
My wife Sonia's Cooking Programme Video - ZEE KANNADA TV SHOW OGGARANE DABBI EPISODE -734 DTD 21.02.2014 http://www.youtube.com/v/Si39dLVQbUQ?autohide=1&version=3&autoplay=1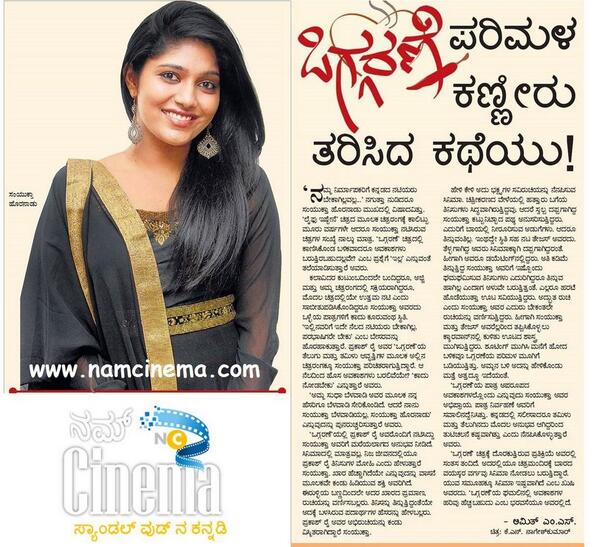 Expand Image
Actress @SamyuktaHornad delighted after OggaraNe success. Here s what she has to say check out.. @prakashraaj http://pic.twitter.com/ACB4qsF10k
See more...
See more...
See more...
See more...
See more...
Expand Image
Summary One day after shelling kills 4 people and injures 4 others in the rebel stronghold of Donetsk, Ukrainian separatists mark their first national 'Flag Day'. Video Keywords Flag Day World War II cease fire Vladimir Putin Lenin apartment block Russian president Vladimir Putin Italy Russia.
Expand Image
Summary Nigeria's containment of the lethal disease is a "spectacular success story," WHO Country Director Rui Gama Vaz told a news conference in Abuja, Nigeria's capital. WHO said Nigeria had traced nearly every contact of Ebola patients in the country, all of whom were linked to the country's first patient, a Liberian man who arrived with symptoms in Lagos and later died.
Summary NEW YORK Oct 20, 2014, 8:43 AM ET. Platform Specialty Products Corp. is spending about $3.51 billion to buy rival chemical maker Arysta LifeScience Ltd. The deal is expected to close in the first quarter of next year.
Summary -Proposed antidumping duties of 280.7%, and countervailing duties averaging 11.1% on Chinese imports. - U.S. International Trade Commission Vote on Injury by the end of November 2014. In December 2013, the US ITC unanimously ruled that the industry had suffered injury, and requested the US DOC to pursue the required investigations to establish the resultant compensation duties.
See more...
See more...