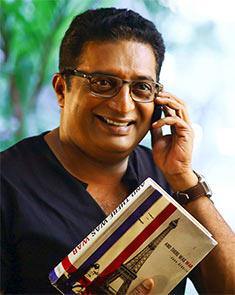 Summary Oggarane, the Kannada version of the recently released trilingual made by actor Prakash Raj, has surpassed expectations in all multiplexes. The national-award winning actor said he was surprised by the kind of positive media reviews that his film got, especially in terms of the detailing of the nuances of the film.
All Stories
Expand Image
Summary Multilingual actor Prakash Raj , who is basking in the success of his recent offering Oggarane , has bagged another offer in Kannada. The other lead cast of the movie is likely to be revealed shortly by the director, who has come up with an unique script for Challenging Star.
Expand Image
Summary Piracy has been one of the biggest battles the film industry has been battling for quite some time. "Pirated DVD s on the streets.This is how a good cinema is killed by mafia. I hope u will fight for us n watch it in the theatre .. I TRUST U."
Expand Image
Summary If reports are to be believed actor-director Prakash Raj's next directorial venture will be an original. Director B Suresha, friend and colleague of Prakash, had suggested him of choosing an original script for his next film, considering immense talent the actor-filmmaker possess.
My wife Sonia's Cooking Programme Video - ZEE KANNADA TV SHOW OGGARANE DABBI EPISODE -734 DTD 21.02.2014 http://www.youtube.com/v/Si39dLVQbUQ?autohide=1&version=3&autoplay=1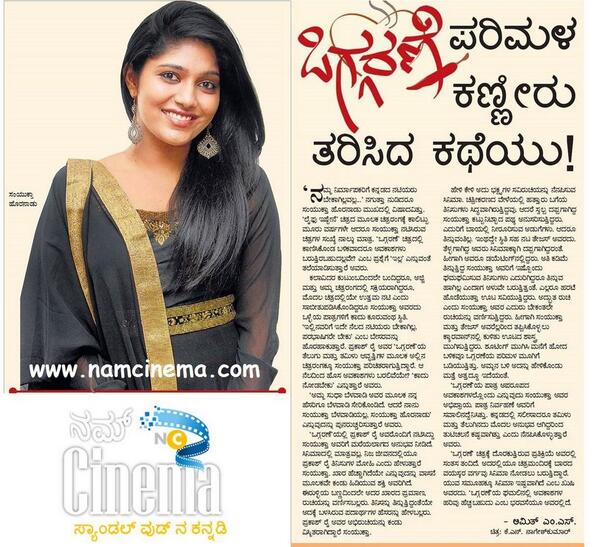 Expand Image
Actress @SamyuktaHornad delighted after OggaraNe success. Here s what she has to say check out.. @prakashraaj http://pic.twitter.com/ACB4qsF10k
See more...
See more...
See more...
See more...
See more...
Expand Image
Summary LACOOCHEE, Fla. - UPDATE: Frederick Gilmour has been captured. The gun eventually did go off and Gilmour shot out the rear driver's side window of a vehicle that he fled in. Investigators believe Gilmour could be in the Lacoochee area driving an older model Oldsmobile Alero with damage to the rear driver's side window.
Expand Image
Summary Eight million vehicles made by 10 different automakers have been recalled due to flawed airbags that can explode and hit passengers with shrapnel. The problem: The airbag manufacturer Takata doesn't have enough replacement airbags to fix all the recalled cars.
Expand Image
Summary "I declare a vacancy of power with a view to allowing a transition that should finish with free and transparent elections in a maximum period of 90 days," said the statement, read on local radio and television by presenters.
Expand Image
Summary "Senator Graham is confident the people of South Carolina will judge him based on his record of accomplishment and will also put in its proper perspective these jokes, which were taken out-of-context and delivered in a private roast-type dinner before a well-respected charity in Charleston," said Graham campaign spokesman Tate Zeigler in a Thursday statement.
See more...
See more...