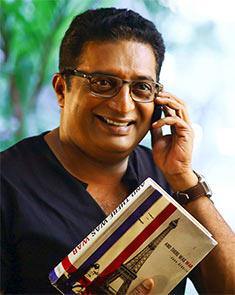 Summary Oggarane, the Kannada version of the recently released trilingual made by actor Prakash Raj, has surpassed expectations in all multiplexes. The national-award winning actor said he was surprised by the kind of positive media reviews that his film got, especially in terms of the detailing of the nuances of the film.
All Stories
Expand Image
Summary Multilingual actor Prakash Raj , who is basking in the success of his recent offering Oggarane , has bagged another offer in Kannada. The other lead cast of the movie is likely to be revealed shortly by the director, who has come up with an unique script for Challenging Star.
Expand Image
Summary Piracy has been one of the biggest battles the film industry has been battling for quite some time. "Pirated DVD s on the streets.This is how a good cinema is killed by mafia. I hope u will fight for us n watch it in the theatre .. I TRUST U."
Expand Image
Summary If reports are to be believed actor-director Prakash Raj's next directorial venture will be an original. Director B Suresha, friend and colleague of Prakash, had suggested him of choosing an original script for his next film, considering immense talent the actor-filmmaker possess.
My wife Sonia's Cooking Programme Video - ZEE KANNADA TV SHOW OGGARANE DABBI EPISODE -734 DTD 21.02.2014 http://www.youtube.com/v/Si39dLVQbUQ?autohide=1&version=3&autoplay=1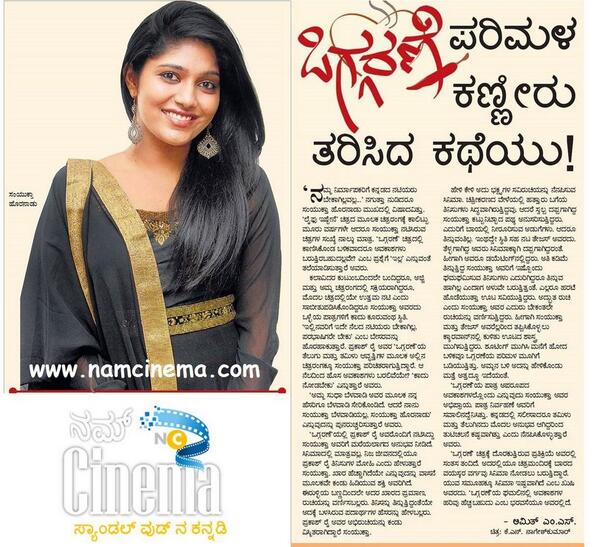 Expand Image
Actress @SamyuktaHornad delighted after OggaraNe success. Here s what she has to say check out.. @prakashraaj http://pic.twitter.com/ACB4qsF10k
See more...
See more...
See more...
See more...
See more...
Expand Image
Summary "The teen had spoken to a man named 'Joe' in regards to an ad on Craigslist for a pair of Michael Jordan sneakers at a cost of $400 dollars," said Hialeah Police Spokesperson Carl Zogby.
Expand Image
Summary The Rams (7-1, 6-0) repeatedly came up big in key situations in holding the Cavaliers (6-2, 4-2) to a season-low point total. Clackamas had first-and-goal at the Central Catholic 4-yard line but the Rams slammed the door, stuffing running back Bryce Dickey on third down at the 1 and forcing an incomplete pass on a fourth-down rollout from the 2.
Expand Image
Summary Latoya Curry, 35, was arrested Friday on a charge of second-degree murder in the death of little Linayjah Meraldo, police said. The little girl was last seen in the 100-unit shelter Thursday morning, the source said.
Expand Image
Summary Gonzalez had a knife on his person, and it soon emerged that he had previously been arrested in July, when state troopers in Virginia found semi-automatic weapons, sniper rifles, and a map of the White House in his car.
See more...
See more...