Summary Scientists studying bottlenose dolphins that use sponges as tools to protect their sensitive beaks has shown that social behavior can shape the genetic makeup of an animal population in the wild. The study has been carried out on dolphins in Shark Bay in Western Australia. With many of these bottlenose dolphins, the mammals put conical marine sponges on their rostrums (beaks) when they forage on the sea floor.
Stories
Buzz
Expand Image
Human rights: 250+ Bottlenose Dolphins Captured in Japan's Taiji Cove Hunt http://t.co/0QUeNbMams http://t.co/2EFj5n3513
Summary BEAUFORT, S.C. -- Marine experts say it's not clear why three bottlenose dolphins have been found dead in Beaufort County waters in a week. The third was found Sunday by Beaufort resident Susan Trogdon, who told The Island Packet that she was paddling in the Harbour River when she saw the dolpin floating in the marsh grass.
Expand Image
Peru—40 miles S.E. of Lima, 4 Bottlenose Dolphins vault in sync through the surf & mist. Photo by Stefan Austermûhle. http://t.co/WXEfzjTZLV
Expand Image
Fab encounter with pod of Bottlenose dolphins & lots of seabirds but no Brydes whales sighted today in Hauraki Gulf http://t.co/ajvbxvHi2l
Expand Image
@PicturesEarth: Bottlenose Dolphins in Surf the cove http://twitter.com/PicturesEarth/status/467080769392115712/photo/1
Some more footage taken on @SeaWatchersUK North Wales survey funded by @BeASeaChanger. Blog & pics coming tomorrow! http://youtube.com/watch?v=QQGwkj…
Expand Image
Summary This beautiful footage shows the majestic sight of a pod of bottlenose dolphins swimming off the coast in North Wales. The group saw more than 20 dolphins including males and a number of young mums with calves during their latest excursion. The dolphins reacted positively to the boat, bowriding, breaching and porpoising around the vessel as the team recorded data, counted the animals and photographed their fins.
CRESLI Whale watch 7/6/14: Fin whales & bottlenose dolphins: via @YouTube http://youtu.be/TcqozCrDoo4
Expand Image
Summary Three bottlenose dolphins attacking a harbour porpoise taken on Friday June 13th. Researcher Milly Metcalfe, who was on the boat, said the attack lasted about 20 minutes. "One of the dolphins in particular was attacking the porpoise while the others joined in from time to time. Although we were close by, they took no notice of us, intent on the attack. "Afterwards we took the porpoise's body on board to take it back for post mortem.
Expand Image
Summary Bottlenose dolphins off the coast of Wales have become abnormally murderous, according to concerned volunteers at a wildlife centre who last week watched three of the playful mammals spend 20 minutes ganging up on a porpoise. "Although we were close by, they took no notice of us, intent on the attack," researcher Milly Metcalfe told the BBC , recounting how the dolphins repeatedly pushed the porpoise underwater before throwing it into the air.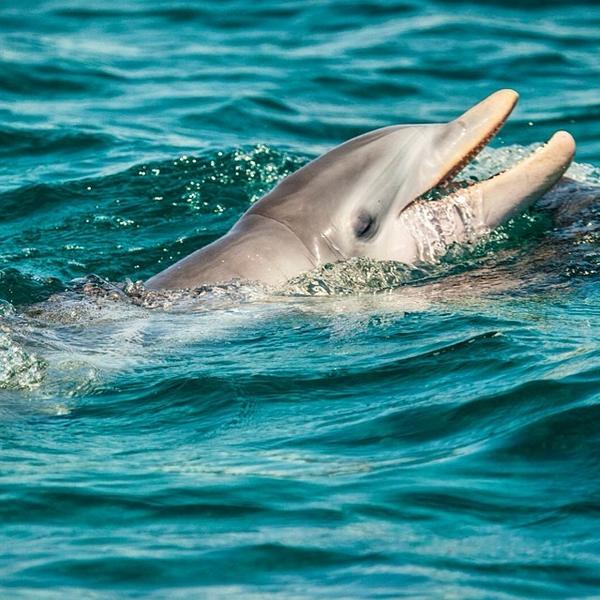 Expand Image
One of the local bottlenose dolphins around Blackbird Caye pops up to say hello as dolphin researcher Eric Ramos ... http://pic.twitter.com/Ur6RRc7oT0
See more...
See more...
See more...
See more...
See more...
See more...
See more...
Trending Now
Most Popular This Week