Summary A blood moon is expected on April 14-15 -- the first of four over the next 18 months. The blood moon has many believing that the end of the world is near -- or that the second coming of Christ is upon us. More on the blood moon and the fear of "impending doom" in the video above.
All Stories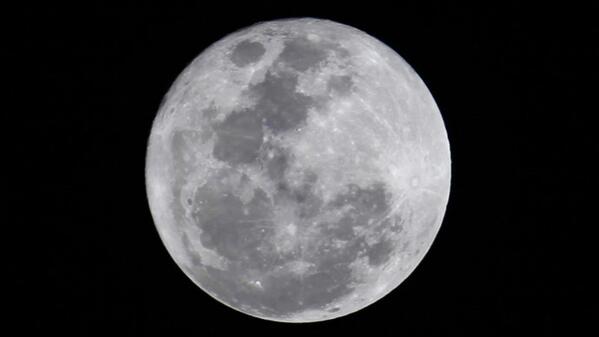 Expand Image
Expand Image
See more...
See more...
See more...
See more...
Great Morning Guys!!! Sun is Down and Rain Begin To Fall Four Blood Moon as PREDICTED has finally ARISE... But wait?!? There's more!!! @smoothwestviper®™
Clearly's Corruption, called "A truely great read" Now in print! Blood Moon Ritual out soon! http://t.co/YKuXXIq0IV #darkfiction #snrtg
I liked a @YouTube video from @juandediossilva http://t.co/SpST8tK0ag The Blood Moon is coming October 8th, With Pastor Mark Biltz on
Blood Moon for October! How perfect! Who wants to get up early and watch this on the Natchez Trace with me? Then we could hit Loveless Cafe for breakfast! :) Local times for eclipse in Nashville on Wednesday, October 8, 2014 http://www.timeanddate.com/eclipse/in/usa/nashville
Here's a handy printable PDF tri-fold brochure with basic info on the #BloodMoons you can print right now. http://t.co/dO2xXwnXRV
@Sheen300 We'll Have a BLOOD Moon on Oct.8, Ebola in Dallas - a Judgement Plague in America & ppl act Like Jesus is Not Soon 2 Return! JESUS
Terraria: Episode 02 - Home Improvement & The Blood Moon - http://t.co/9PqahvyyYZ
Another blood moon Oct 8,2014 next week. Follows by Jewish holidays we had one 4-15-14 and have had major dessterd. After next one on 3-20-15 Adar 29 Nisan1 Luner eclipse dark center read Joel 2-30-31 Next blood moonns 4-4-15 and 9-28-15 Sukkot all Significant signs Christ can return anytime?
See more...
Expand Image
Summary Months after the deadliest Ebola outbreak in history began ravaging West African countries, a man who flew from Liberia to Dallas became the first case of Ebola to be diagnosed in the United States. Frieden, who would not say if the man was a U.S. citizen, said the man is not believed to have been working as part of the response to the Ebola outbreak.
Expand Image
Summary Then come back here and refresh the page. Mayor Bill de Blasio and a viewer on the train (Submitted by Katherine). Bow Bridge in Central Park (Submitted by Adam). Piano on the FiDi shore (Submitted by Rachel).
Expand Image
Summary New York: Prime Minister Narendra Modi and President Obama did a sterling job of building the momentum that had been missing in India-US ties over the past few years. In return, India will help in cracking down on the Haqqani network in Afghanistan and Pakistan as well as al-Qaeda which are of interest to the US.
Expand Image
Summary According to the space exploration agency there is growing interest in carbon airframes, but not a lot of safety testing has been done on a full-scale level to determine its crashworthiness. NASA is collaborating with the U.S. Navy, Army and Federal Aviation Administration, as well as the German Aerospace Center and the Australian Cooperative Research Center for Advanced Composite Structures.
See more...
See more...