Summary A blood moon is expected on April 14-15 -- the first of four over the next 18 months. The blood moon has many believing that the end of the world is near -- or that the second coming of Christ is upon us. More on the blood moon and the fear of "impending doom" in the video above.
All Stories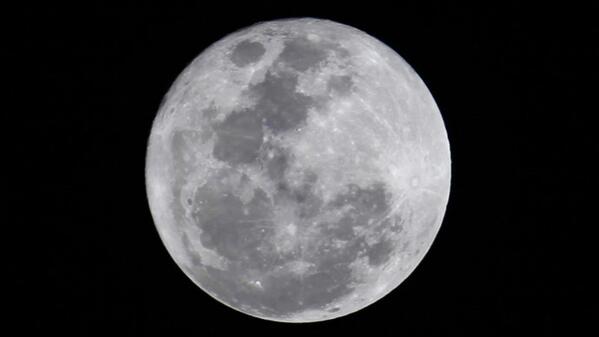 Expand Image
Expand Image
See more...
See more...
See more...
See more...
See more...
Expand Image
Summary Customs and Border Protection officers earlier this month started screening passengers from West Africa who arrived at New York's Kennedy, Newark Liberty, Washington's Dulles, Chicago's O'Hare and Hartsfield-Jackson Atlanta airports. There are no direct flights from West Africa to the United States and about 94 percent of the estimated 150 daily passengers from the region pass through those five airports.
Summary Intersection of Evergreen Boulevard and C Street: Installing audible crossing signals and replacing portions of the sidewalk that do not meet Americans with Disabilities Act standards. Pedestrian and bicycle safety improvements on 33rd Street, between St. Johns Boulevard and K Street:. - bicycle shared-lane or "sharrow" pavement markings between K and N streets. - striped 6-foot bike lanes between N Street and St. Johns Boulevard. - two pedestrian refuge islands at the P Street and X Street intersections. - realign the ADA ramp on the south east side of the P Street intersection.
Expand Image
Summary Lowndes County authorities told WSFA that James David Scarbrough, 59, killed his wife, Ester Karen, with his pocketknife during an argument on Oct. 16. "Recently his best friend, my younger brother, died and especially since then he has struggled with his relationship with all his family."
Expand Image
Summary As Lance Cpl. According to the Times, the complaint also accuses the Marine Corps of callously and incorrectly directing Buckley's family to seek specifics about the attack via the federal Freedom of Information Act, only to ignore their submitted request. It names the Marine Corps, then-commandant Gen. Jim Amos, the DOD, the Department of the Navy and the Naval Criminal Investigative Service.
See more...
See more...